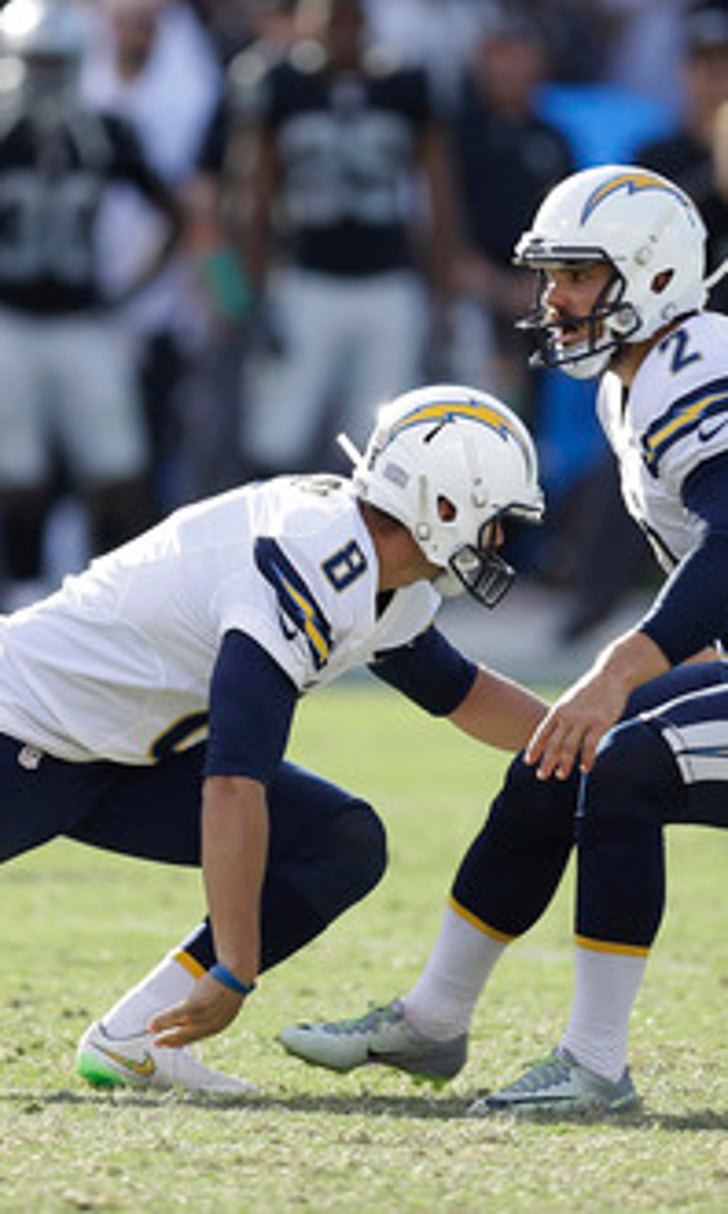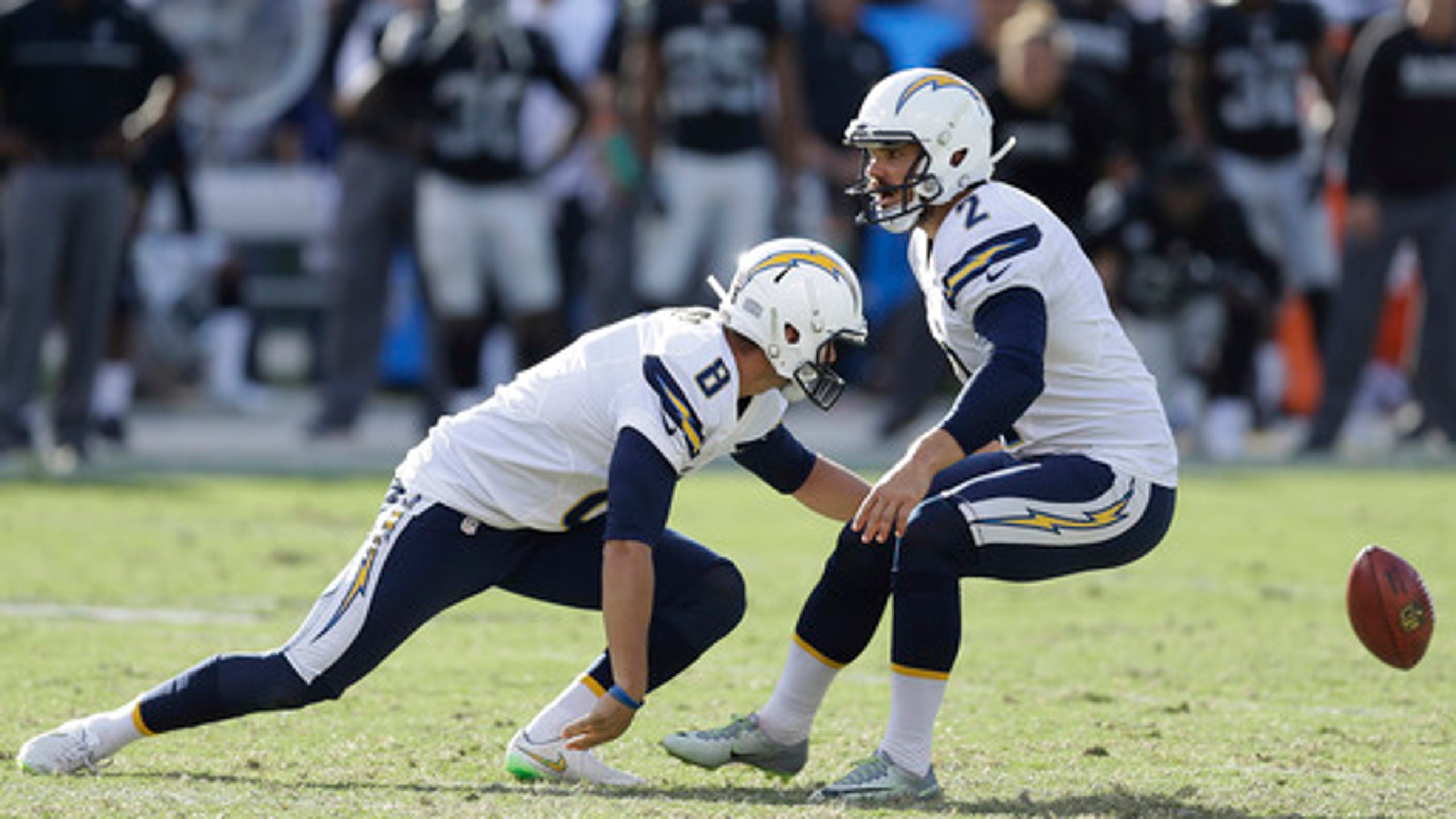 Raiders thrive in tight games to get off to 4-1 start
BY foxsports • October 10, 2016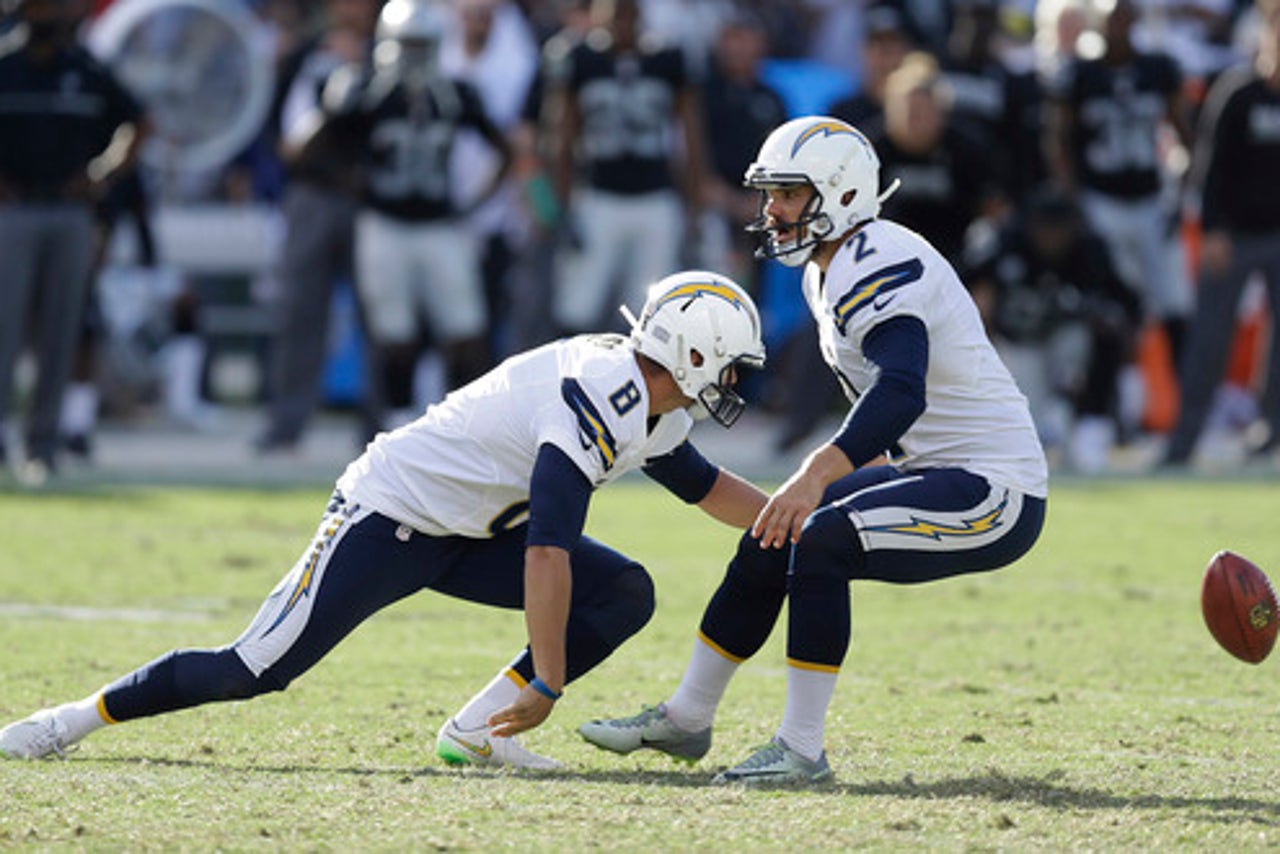 ALAMEDA, Calif. (AP) The Oakland Raiders have been playing with fire this season and mostly have come out unharmed.
All five games they've played have come down to the closing minutes and Oakland has more often than not made the big play - or benefited from the big mistake - to win. That has led to a 4-1 record that has the Raiders tied with Denver atop the AFC West and off to their best start in 14 years.
But if the Raiders want to end their 13-year playoff drought and really be contenders in the AFC for the first time in years, it would probably help to come up with a couple of easy wins rather than nail-biters.
''We have a healthy perspective of what we want to look like and knowing that we're not quite there,'' coach Jack Del Rio said Monday. ''There's a lot of work in front of us. I don't think anybody would disagree with that. There's a long season in front of us, a lot of things we must do better as we go forward.''
They had a chance for a comfortable finish Sunday against the Chargers when they took a 10-point lead early in the fourth quarter. But instead they quickly allowed San Diego to drive down the field for a touchdown, went three-and-out on the next possession and then needed to stop Melvin Gordon on third-and-2 and have holder Drew Kaser drop a snap on a potential game-tying field goal attempt to hold on for a 34-31 victory.
Those types of games have been a pattern for Oakland this season. The Raiders took the lead with a touchdown and 2-point conversion with 47 seconds left in the opener against New Orleans and held on for the 35-34 win when Will Lutz missed a 61-yard field goal on the final play.
The following week, the Raiders came up short when they failed to convert a fourth-and-2 down seven points to Atlanta and then couldn't get a third-down stop late to get another chance in a 35-28 loss .
Oakland bounced back from that loss with its first three-game winning streak in five years but none of the victories came easy. Tennessee had a potential game-tying TD called back by penalty in the final minute and missed on a final throw into the end zone in the Raiders' 17-10 win .
Derek Carr then threw the go-ahead TD pass to Michael Crabtree with 2:12 left and the defense got one last stop near midfield in a 28-27 win at Baltimore the following week.
All five Raiders games have been decided by seven points or fewer with Oakland getting a pair of one-point wins. The Raiders have outscored the opposition by just five points, tied for the second-lowest mark in the past 20 years for a team that started at least 4-1. Only the 2006 Seahawks, who were outscored by three points in the first five games, were worse, according to Pro Football Reference.
''One thing about this team is we don't give up,'' safety Reggie Nelson said. ''We showed that numerous times now and I think we really don't want to be in that position, but it just so happens to be it. We just got to keep on getting better each week and not put ourselves in those positions.''
While a defense on pace to allow an NFL-worst 7.0 yards per play this season has gotten plenty of the blame, the Raiders offense could do a better job keeping the team out of these tense situations.
In five drives with the lead starting in the final 10 minutes of games, the Raiders have gone three-and-out three times, lost a fumble another time and gained two first downs before punting the fifth time.
That's in contrast to Oakland's great success when losing late. Carr has led the team to four TDs in five attempts when Oakland has trailed in the final 10 minutes. The only failure came when Jalen Richard was stopped on a fourth-and-2 run against Atlanta.
---
Online:
AP NFL website: www.pro32.ap.org and www.twitter.com/AP-NFL
---
---