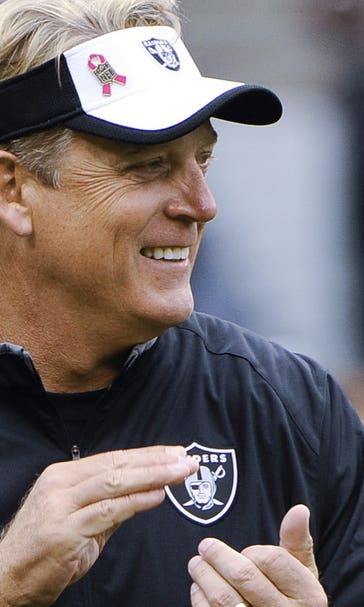 Raiders coach Jack Del Rio considering honoring John Madden on sideline
October 28, 2015

Growing up as an Oakland Raiders fan, Jack Del Rio fondly remembers John Madden walking the sideline as head coach during the 1970s.
Such memories have inspired Del Rio to try and pay tribute to one of his predecessors.
Del Rio said he is considering wearing a suit during a future Raiders game to honor Madden, who guided Oakland to a Super Bowl title and 112-39-7 overall record in 10 seasons (1969 to 1978) before retiring from coaching.
"Maybe we'll bring in the rolled-up, button-down with the tie flapping in the wind one night when I know it's going to be windy and I can honor coach Madden," Del Rio told co-host Bill Polian and me Tuesday night on SiriusXM NFL Radio.
"John Madden would rock that outfit many, many, many times. Maybe one of these days I can do that out of respect for John."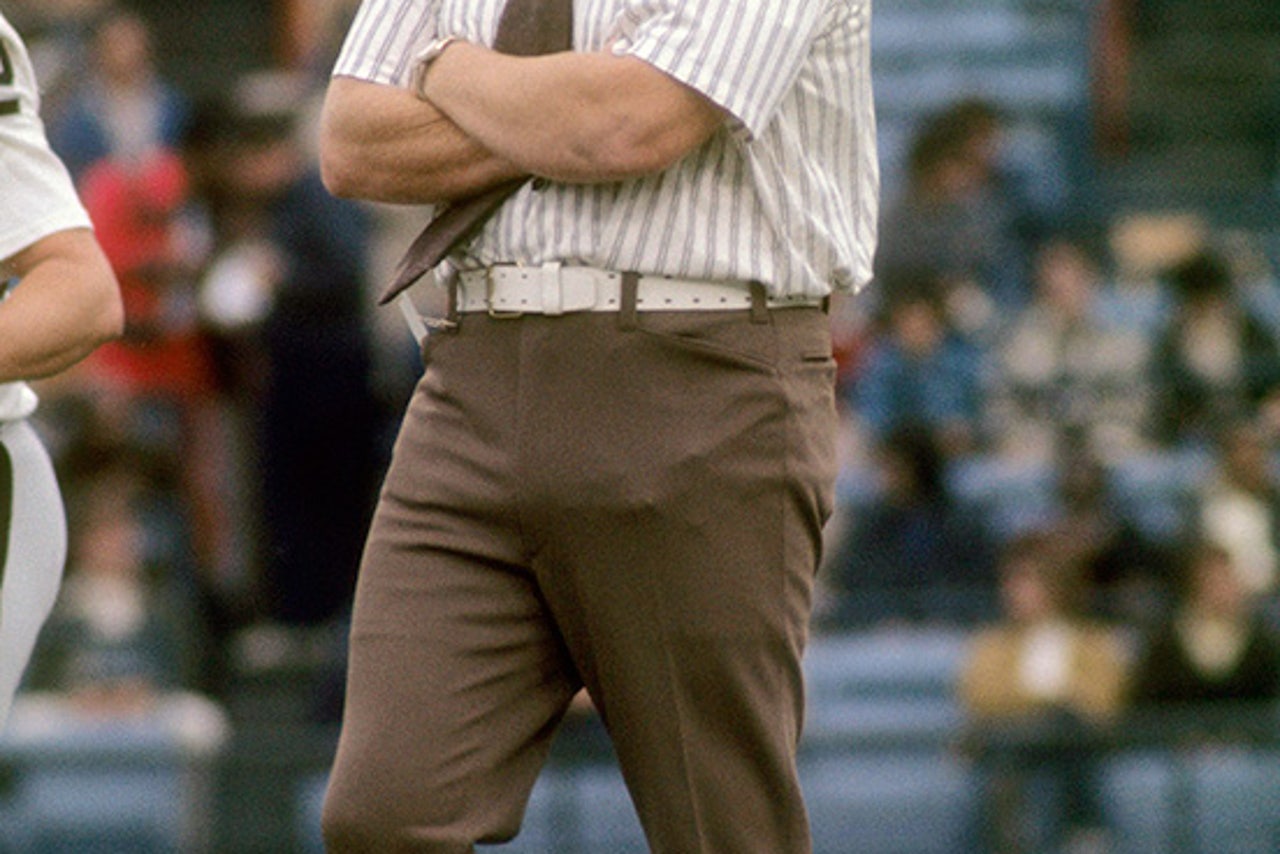 Legendary coach John Madden once wore suits on the sidelines when he coached the Oakland Raiders.  
One game that could fit the bill for a Madden tribute is a Week 16 home affair against San Diego on Dec. 24.
While with Jacksonville during the 2006 season, Del Rio and then-San Francisco head coach Mike Nolan received permission from the NFL to wear a suit on the sideline for two home games. Del Rio did so to honor legendary coaches from the past who donned jackets, ties and dress shirts.
Nolan wanted to pay homage to his father Dick Nolan, a long-time NFL coach who also wore a suit.
The suits worn by Del Rio and Nolan were made by Reebok to fulfill the NFL's licensing agreement. The league began requiring head coaches to wear team-issued clothing on game days such as golf shirts and sweatshirts in 1993.
Del Rio wore a black Raiders T-shirt during last Sunday's win at San Diego.
"I have to be honest -- these Nike shirts that they make for us are not the best so the T-shirt actually works just as well as anything," Del Rio said with a laugh.
---
---