National Football League
National Football League
Raiders C Wisniewski still out with calf injury
Published
Aug. 22, 2012 2:31 a.m. ET

Stefen Wisniewski has a tough enough adjustment to make in his second year in the NFL after having changed positions and blocking systems with the Oakland Raiders.
Injuries that are keeping him off the practice field are only making that job more difficult.
After missing all offseason workouts while recovering from shoulder surgery, Wisniewski has now been sidelined more than a week with an injured calf sustained in the exhibition opener.
The lack of time on the practice field for Wisniewski is becoming a growing concern for the Raiders (tied for No. 23 in the AP Pro32), who are counting on Wisniewski to anchor the line at center this season as the team adapts to the zone blocking system.
''He needs to get the reps,'' coach Dennis Allen said Tuesday. ''It's football and you don't just show up and play so every day he's not out here he's a little bit farther behind. But he's been keeping up mentally as far as taking the mental reps and in the meetings, but it's hard to replace those physical reps you get here and in games.''
Wisniewski hurt his shoulder early in his rookie season and played through a labrum tear for most of the year. He still was impressive for the most part as a key part of Oakland's line at left guard, but did struggle at times late in the season.
He had surgery after the season and spent the entire offseason program rehabbing, attending meetings and watching his teammates learn a new system as Oakland moved from a power blocking to a zone blocking scheme that puts more emphasis on quickness than strength for linemen.
''You got to be able to move,'' Wisniewski said. ''If you look at our O-line, that's one thing we all can do across the board. We can move, we can run, we're athletic. So I think it's going to work for us, especially with the speed we've got at running back.''
The Raiders were hoping to give Wisniewski a lot of work in training camp to make up for lost time as he moved to center to replace the departed Samson Satele.
But that ended when he left the exhibition opener against Dallas on Aug. 13 following the first drive with the injured calf. He hasn't practiced since and with less than three weeks until the season opener against San Diego on Sept. 10, time is of the essence to get Wisniewski ready.
''It's tough to just watch,'' Wisniewski said. ''Especially having to watch a preseason game on TV, that's not fun or something I want to get used to.
Wisniewski said the injury is day to day but he doesn't want to push things too fast because it's only the preseason. He doesn't think he will need much time after getting back on the practice field to be ready to play in a regular season game.
''I feel like I was working at that speed when I got into camp and was getting comfortable and working well with my guards,'' he said. ''I don't think it will take too long to get back to that level once I'm back practicing.''
With Wisniewski sidelined, backup Alex Parsons has gotten plenty of time to work with the first-team line at center. Parsons originally signed with the Raiders as an undrafted free agent out of Southern California in 2010. He was part of the final cuts after each of his first two training camps, spending two years on the practice squad.
He hopes this is the year he finally sticks.
''It's tough to see your team out there and you practice with them,'' Parsons said. ''Last year we didn't travel to road games. It's one of those things where you look at your team on TV and you wish you were out there. You just have to make the best of your experience now.''
Parsons came back again this season to Oakland hoping to make the squad on his third try. He lost about 20 pounds, which has made him quicker for the new system.
Now he's getting a chance to show how that helps him on the field and has impressed his teammates so far.
''We didn't skip a beat with protection calls, we didn't skip a beat in the run game,'' quarterback Carson Palmer said. ''Everything was just kind of flowing and easy and there weren't any mental mistakes as far as that's concerned. When you're in the huddle with a guy and you notice that he's a rookie, that he's a guy that hasn't been in the huddle a bunch, that's concerning, and it's not that way at all with Alex. He's been on top of everything.''
NOTES: DE Andre Carter, who had 10 sacks for New England last season before being placed on IR with a left quadriceps injury, worked out for the Raiders after practice. ... S Michael Huff returned to the team after missing Friday's game and Sunday's practice for the birth of his daughter. ... WR Darrius Heyward-Bey (shoulder) and QB Matt Leinart (right index finger) returned to practice after injuries in Friday's loss at Arizona.
---
Online: http://bigstory.ap.org/NFL-Pro32 and http://twitter.com/AP-NFL
---
---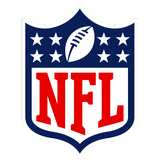 Get more from National Football League
Follow your favorites to get information about games, news and more
---