National Football League
National Football League
Q&A with filmmaker Sean Pamphilon
Published
Apr. 18, 2012 1:00 a.m. ET

Sean Pamphilon had been best known to the sports world as the producer, director and narrator of a documentary film featuring running back Ricky Williams. That was before his release earlier this month of the chilling audio of former New Orleans Saints defensive coordinator Gregg Williams' rant before last season's playoff game against the San Francisco 49ers.
Some have questioned Pamphilon's intentions in releasing the audio, which occurred after NFL commissioner Roger Goodell suspended Williams indefinitely along with bans on Saints head coach Sean Payton (one year), assistant-turned-interim head coach Joe Vitt (six games) and GM Mickey Loomis (eight games).
FOXSports.com reached out to Pamphilon this week, and the controversial filmmaker discusses why he didn't make the Williams' audio public immediately, the unreleased video from that night, his dealings with the NFL and his intentions behind the audio's release.
FOXSports.com: You were in the room when Williams gave the speech the night before the wild-card game against the San Francisco 49ers in January, to film a documentary on former Saints safety and special teams player Steve Gleason. He is suffering from Amyotrophic Lateral Sclerosis, also known as Lou Gehrig's disease. How did you get hooked up with Gleason and become involved in documenting how badly some of these former NFL players are doing post-career?
Pamphilon: I was driving with a former player, who is a friend of mine, after we had stayed up all night because he was going to be having some neurological tests done. On the way out of town, an email was forwarded to us from Steve Gleason by a mutual friend. It was him telling his friends that he had been diagnosed with ALS. When he wrote in the email he had wanted to "Live to 109."
I began to cry, even though I had never met him. There was something about his words and the way he expressed himself that touched me deeply. I decided I wanted to meet him and see if he wanted to be part of "The United States of Football," the film I began shooting about seven months earlier.
Two months later, in March 2011, we met at his house in New Orleans and clicked immediately. On the second day we began shooting, organically. He was driving and saying something really profound. I asked him if I could turn my iPhone on to shoot it. The first four minutes I shot with Steve are some of the most powerful words I have ever heard. I would love for him to release that original material because I think it would impact people.
Q: Gleason said on his website that you didn't have the right to release the Williams tape, a statement you have disputed. Has your relationship with Gleason changed since the tape's release?
Pamphilon: Clearly, it has strained our friendship. I still love him and feel he is extraordinary, artistic and truly blessed with a unique world view. We tried to connect last week at the airport in Seattle, but our schedules conflicted and we missed each other by 20 minutes, as he was leaving.
Ultimately, Steve felt he should have had the final call on releasing that audio. I believed I had a moral imperative once the story had already broken. What people keep ignoring is that I am not a "whistleblower." There have been recent reports that identify the man who allegedly did this, speculating that he was a former assistant coach with the Saints. I would not have released this audio if the story had not already broken. I would have felt like I betrayed a trust, the very trust people are now condemning me for.
But the fact is, when the story broke and Mr. Williams apologized and said, "We knew what we were doing was wrong," it incensed me. He said repeatedly on that tape, "We will not apologize for the way we play ... We brought you here for a reason..." If they shouldn't apologize for the way they played, then why is that the first thing Gregg Williams did, as soon as he got popped for it?
I felt he threw those players under the bus and it simply wasn't right. I also felt that people needed to feel what that moment (the audio) was about. Because of the long-term impact the game can have on certain players, I think truly educating people on this issue is a matter of social import. I told Steve as much weeks before the audio was released, which was green-lit and not my solo call.
Q: What's your level of confidence that your documentary can be completed?
Pamphilon: As of now, I have every confidence that the film will be made. The material is just too compelling, Steve is incredibly courageous and the dynamic between him and his wife, Michel, is so raw and real that anyone who sees them together in this film is going to walk out examining the depth of the love in their own lives. I told Steve several months ago, when people see their story, they are going to have more envy for him than pity. I truly believe that.
Although the intent of our production agreement is to make this a feature film, there are several options we are considering at this time. At this point, I'm cool with one of three options:
Option No. 1: All the footage is just kept in a library for their son, Rivers. My team has put a lot of time and the majority of the money into the principal photography of this film and so we would need to be compensated. This being said, I would donate all the personal time and the money I put into this project and make it a gift to the Gleasons. No one ripping me wants to hear that, but I operate on a soul level when I take on these projects. To have my character assassinated in this way isn't worth the money. So in my mind, I'm OK with the feature film aspect being shelved and it could just be a time capsule to show Rivers Gleason what an extraordinary man his father is.
Option No. 2: Finding a suitable replacement to help Steve finish (the project). On March 24, several days before the audio was released I called my "Run Ricky Run," film partner, Royce Toni, and asked him if he would be willing to take over for me and finish the film. Royce is brilliant, but he's also dispassionate enough to be able to look at something with a lot more objectivity than I do. He was vital in the completion of "Run Ricky Run" because he wasn't affected by some of the noise Ricky and I talked at each other at times. Two fire signs can be quite combustible. Still, this past week Ricky defended me on Twitter by saying, "Sean is a lot of things, but he's obnoxiously ethical."
Option No. 3 is complicated. Through intermediaries, Steve has expressed interest in me finishing our film together. He has been in rough shape the last week, in and out of the hospital. We are possibly going to Skype soon and see where we stand. When we talk, if our connection is not authentically there, then I'm sure we will both agree one of the first options is the best.
I feel a deep pain by all the venom that is being thrown at me. My word and my integrity are my currency. It's the very reason I am trusted on the level I am when doing a film. The rage and hate I took from people around him, people who would hug me and tell me they loved me when they saw me (before), was the most disappointing experience of my career. That rage was the root, which fed the tidal wave of negativity dropped on me. Before that, people were actually talking about the real issues.
To be clear, I do not hold any of that against Steve.
And to the people who have criticized him publicly, or on the Internet, I feel they should walk a mile in Steve Gleason's shoes before they judge him. You have no idea the debilitating effects of this disease (ALS) and to project our own value system on someone who is in that condition is just plain wrong.
Would I have preferred that Steve embrace my need to tell the truth and my legitimate personal fears? Yes. Conversely, I have personally seen how the Saints have genuinely loved Steve, so naturally he would not be comfortable turning over material that could possibly damage that relationship. In addition, the Saints are embedded in the fabric of New Orleans and that fabric has wrapped themselves around this man with a palpable love and affection.
I get it from both sides and respect his immense conflict.
But the fact is, as soon as the story broke, I lobbied hard to release it. However, I wanted to preserve my good standing with Steve and I, too, was incredibly conflicted. The more people who found out about the tape's existence, I simply became afraid to possess it.
I articulated this viewpoint on many occasions and felt it should have been taken more to heart. So, eventually a chasm grew between myself and Steve and Michel. I resented the idea I should have to protect other people, when I felt me and my family were in such a vulnerable position.
I did not release this audio out of spite. But when I was told I could, I called (Yahoo! Sports NFL reporter Mike Silver) within 10 minutes because I consider him a valued colleague and trusted friend.
I wanted this off my plate in the worst way and in the mind of the American public.
Something everyone should know: The first thing I did when I found out that the "Bountygate" story broke was to call a very prominent journalist whom I respect for much needed advice. I wanted to release the audio anonymously. I was told that if I was going to do something this radical in an effort to create dialogue and promote cultural change, I had to stand behind it. I saw the merit in that and for weeks tried to do so.
Anyone who says I did this for self promotion can kiss my a--. If I wanted to get better known for anything other than my work, I would have released footage of Ricky Williams smoking weed during one of the times we fell out. It took the six years to make "Run Ricky Run" and my loyalty under stressful circumstances can be vouched for by many.
I have shot three amazing documentaries in the past two years and am in post-production on two of them. Our work will continue to speak for itself and I hope that when it does, the people who have lit me up, publicly, have the class and character to apologize with the same enthusiasm.
Q: You are a panelist at the second Independent Football Veterans Conference in Las Vegas this weekend where dozens of former NFL players will attend seminars — some led by attorneys — on topics ranging from concussions to royalties. Can you preview what you plan to talk about?
Pamphilon: I guess I will be talking about football, of course. I have a deep affection for guys like (convention organizer and former player) Dave Pear and the many men who have been left out in the cold by the disability system, which denies former NFL players. I think it is one of the great injustices in the annals of sport. Many of these men left part of their minds and bodies on the playing field to entertain us and when they are finished, the system treats them with an egregious level of disrespect. In my mind, this is criminal and the NFL and NFLPA should be held accountable.
These men get "doctor-shopped" through physicians until the system has the ability to wear them down and deny them their due. Dave has fought for three decades for himself and other players in similar circumstances. I admire his conviction, greatly.
When I think about this, I imagine the way I would feel if I were watching an animal being beaten by its owner in public. Too many people just look away because it's "not my problem." It may not be our problem, but to deny that it is a huge problem is cruel and disrespectful to the men who built and nurtured the league into what's become America's national obsession. There's enough cash to go around and they humiliate these guys, paying them in nickels and dimes, when all they are asking for is what is fair and just.
In 2007, Kyle Turley donated a game check in an effort to get other active players to bring light to this issue. For the guys making the league minimum, I can understand them keeping their cash close to the vest. But the stars of the game? Those dudes should be ashamed that they didn't join this effort and check their narcissism at the door. All current players are going to be former players.
I believe their apathy in 2007 was a true disgrace.
Q: Have any former players (besides Pear) reached out to you to tell similar bounty stories since the tape's release?
Pamphilon: I have no idea. I don't want to talk about "bounties." I want to talk about love for your fellow man. I want to talk about a code that no longer exists in football at its highest levels. I think former Ram, Fred Dryer, in an article last week was right on point. There used to be a code among these men.
My addiction to football began when I was 7 years old. Back then, I used to see guys hit someone, extend a hand and help a man up. The reason they don't do that now is that they're too busy screaming with their jaws fully extended and flexing for the camera. When did football players decide they wanted to act like wrestlers? Why do television networks keep showing it? And why aren't we fans completely turned off to it?
I wouldn't mind talking about some of this when I see Dave Pear in Vegas. But right now my energy is focused elsewhere.
I have been on lock down, working on documentaries with my film partners. I don't have cable. I don't watch TV. I can't hear the noise unless someone calls and tells me.
A buddy of mine called me the other night after he got into a Twitter pissing match with an NFL journalist. I contacted said journalist who was bashing my character, for an off-the-record conversation. That "chat" escalated into us talking about meeting in a neutral city to trade "fists and facts." That got me absolutely nowhere and it was a complete waste of time.
The fact is, I was projecting my feelings on an entire industry through this one guy. Not fair to him, and I should have just blown it off. He kept calling me a "hack" and in the end I found myself utterly amused because I was being demeaned by a writer who I feel really can't write. I read the text war to my 13-year-old and we got a great laugh out of it. But the hour I engaged with this man who doesn't know me and where my heart rests? Ultimately, it's just a waste of energy and I shouldn't have cared what he thought.
Q: Why didn't you share the tape immediately with the NFL since 49ers players like Frank Gore, Alex Smith and Michael Crabtree were specific targets of the bounties?
Pamphilon: I believe I answered that question, as it relates to the conflict I was feeling personally. Professionally, why would I give it to the NFL? They destroyed the "Spygate Tapes." (The New England Patriots illegally taped opposing coaches' signals during the 2007 season, violations that led to a $500,000 fine for Pats coach Bill Belichick and stripping the team of its second-and third-round picks in 2008.)
If you think they would have made this public for people to hear it, you are drinking at (NFL commissioner Roger) Goodell's Kool-Aid stand and asking for seconds.
When NFL security called me (last) Friday, I felt they were trying to intimidate me. Then they misrepresented my responses and put out a press release that was disseminated by a bunch of NFL lackey journalists who took it as gospel, and reported it as truth. I responded with my first statement since this fiasco began. It allowed me to blow off some steam and make light of a very stressful situation.
(NOTE: The YouTube video can be seen here.)
Seriously, I think many of these football writers listen to old NFL Films music when they write their fiction they pass off as fact and express their mean-spirited opinions.
I'm glad I don't have their karma.
Q: Can you describe some of the video and audio you have not released?
Pamphilon: All the audio was released. The video was unremarkable. The one camera I manually operated was focused, mostly on the projection screen. It is a DSLR, which explains the noise on the tape. I was focusing on the projector for most of the shots. I only have a minute and 19 seconds of Gregg Williams on camera. The other camera was focused on Steve the entire time.
I shot the projector because I wanted to match it to what Steve was looking at. I wasn't there to shoot Mr. Williams. I was sitting in the back of the room with Steve, where he chose to sit.
The more I heard, the more I felt sorry for the players being sent out to do this coach's bidding. Kyle Turley likened it to dog-fighting with the players being the canines. As someone who witnessed it first hand, I couldn't agree more.
Q: Is any of it damning toward Williams or other coaches? Any further inquiries from the NFL?
Pamphilon: In my TRU DAT essay, which I released with the audio, I clearly lay out the entire night and the people who were not present. I am being killed in New Orleans, but if they actually took the time to read that essay, they would be buying me free drinks and giving me season tickets. I vigorously defended people in their organization with what I believed to be was first-hand truth. Everything changed with the statement that Steve Gleason's handlers put out.
In the process, we delayed the fact that our society needs to stay on point and truly examine what is going down on the highest levels of the game of football. They need to make changes to the game in order to value the long-term health of the men who entertain us.
My hope is that "The United States of Football" takes the helmet off the football player and makes people think of them as human beings first and gladiators second.
Q: What long-term impact do you think your tape will have?
Pamphilon: I just have faith in America and believe that eventually we will be able to have a passionate dialogue about what the real issues are. I absolutely love the game and want the necessary changes put into effect that respect the long-term health of its participants. Then I will continue to watch on Sunday, Monday and Thursday and not feel like I'm watching guys in the process of making their wives widows, way before their time.
 
---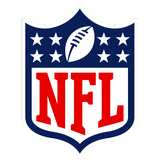 Get more from National Football League
Follow your favorites to get information about games, news and more
---