National Football League
National Football League
Proposed change would ban 'launching'
Published
May. 18, 2011 1:00 a.m. ET

The NFL is planning a re-launch of proposed rules changes intended to improve player safety and curtail "launching" by defenders.
A source told FOXSports.com that the league's competition committee will make its revised pitch to teams at next week's spring owners meeting in Indianapolis. Tabled at another NFL owners meeting in March, a lengthy proposal that some teams thought was too vague and expansive will now be presented as three separate rules.
The measures are designed to provide further protection for "defenseless" wide receivers, i.e. those attempting to catch a pass or who have completed a catch and not had time to protect themselves or clearly become a runner. The other change would further ban illegal "launching" where a defensive player leaves his feet to strike an opponent with his helmet and upper torso.
The proposed changes reflect NFL concerns that players are using helmets and padding designed as protection in too aggressive and dangerous a fashion.
The initial proposal received a mixed response from teams, which has led to its restructuring.
"There are a number of elements. I think the pushback from the (teams) was, 'Can we separate some of those elements into separate rules and have a little better understanding of them?'" NFL competition committee chairman Rich McKay said at the March meeting in New Orleans. "The (other) pushback was that we think there was a sea-change in the way the game was played after midseason (in 2010) because of the emphasis by the commissioner's office with respect to fines (for illegal hits). We think the play got better after that.
"Our intent would be to take the proposal, split it up, take the unnecessary roughness part of the rule which involves this new element of launching and create a separate rule for that. ... We knew when we decided to join the whole rule together that it was going to be a six-page rule that was going to look complicated. That was not the intent."
McKay was not immediately available for further comment Wednesday through the Atlanta Falcons' media relations department.
The proposal will need approval from 24 of 32 NFL teams for passage.
NFL owners also will receive an update on the NFL's lockout and labor situations at the meetings, which will take place Tuesday and Wednesday.
 
---
---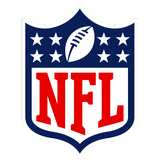 Get more from National Football League
Follow your favorites to get information about games, news and more
---