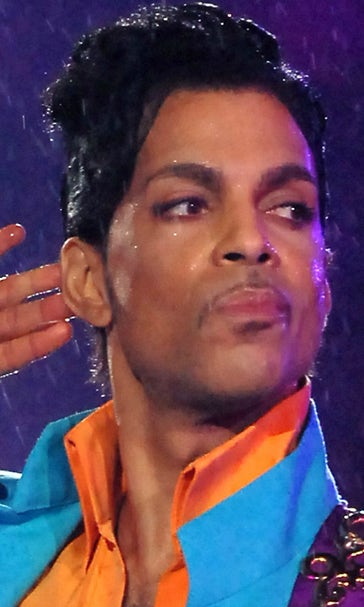 Prince reportedly was in talks to hold first concert at Vikings' new stadium
May 11, 2016

The Minnesota Vikings' new stadium will open in August, and it turns out Minnesota native Prince was in talks to perform there before the team's on-field debut.
The Vikings will play their first exhibition game at U.S. Bank Stadium on Aug. 28, and team VP Lester Bagley told the Minneapolis Star Tribune on Tuesday that Prince – who passed away at age 57 last month – was considering holding a concert there in August, possibly on Aug. 13.
The building will open for a soccer game on Aug. 3, and the goal was for Prince to be its first music act. Luke Bryan (Aug. 19) and Metallica (Aug. 20) are booked for later in the month.
"It would have been a perfect, natural way to open the building," Bagley told the Star Tribune. "We share a lot: Minnesota, purple. … We know from hearing directly from him that he loved the Vikings and wanted to play in the building."
One of Prince's most memorable performances was at Super Bowl XLI in 2007, so there had also been talk that he might be back on stage for Super Bowl LII in 2018, which will be held at the stadium. That, though, was merely speculation.
"Since his Super Bowl performance was legendary, he was of course at the top of every list we brainstormed, but that's as far as it went," Super Bowl Host Committee spokeswoman Andrea Mokros told the Star Tribune.
---
---