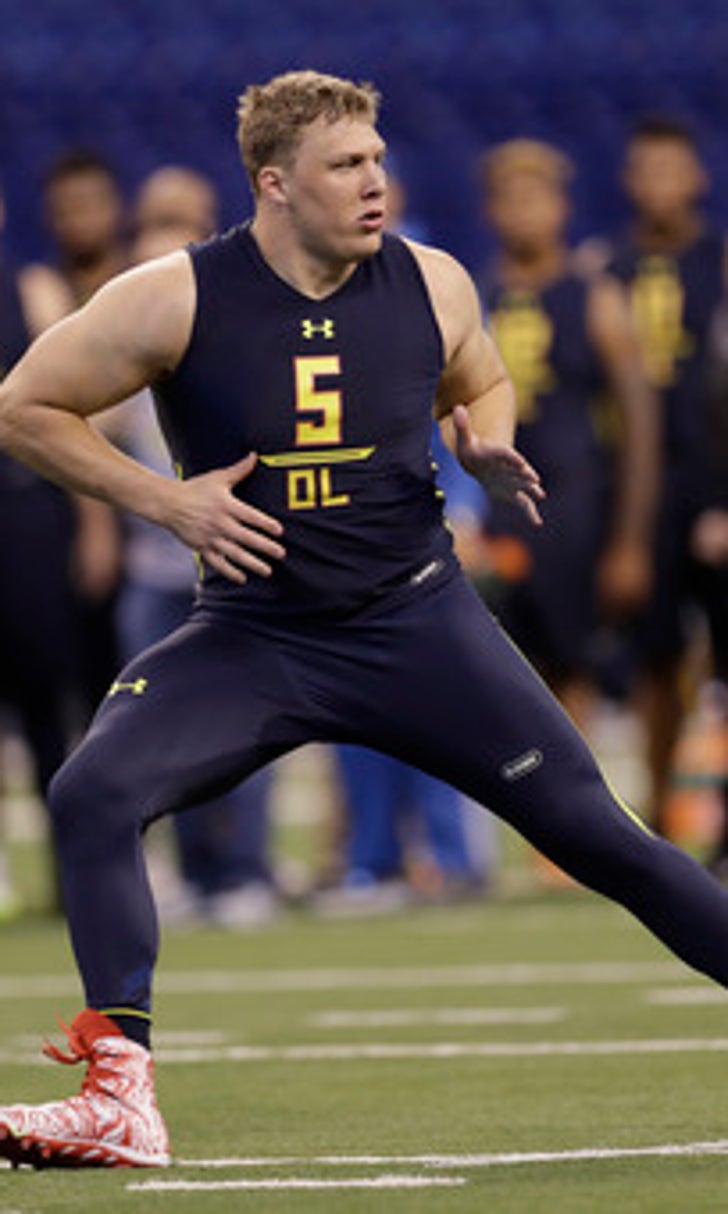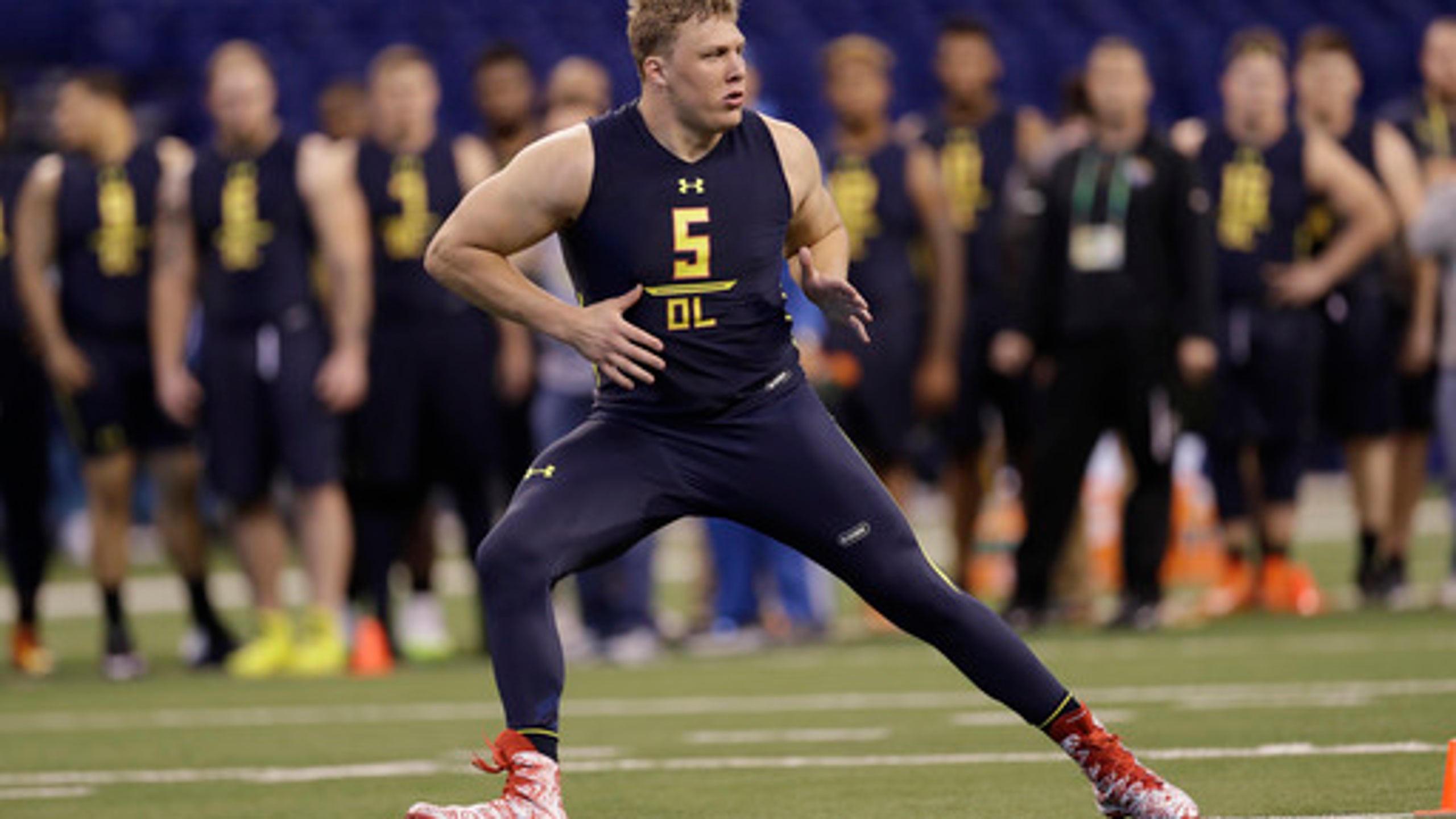 Pre-draft football: Prospects vs. kids at Shriners hospital
BY AP • April 26, 2017
PHILADELPHIA (AP) One day away from discovering where their professional paths will lead, NFL draft prospects gathered for some impromptu football.
The site: Shriners Children's Hospital of Philadelphia.
The players: patients at the hospital - all of whom tugged at the heart strings of these physical specimens.
''This is what it's all about,'' LSU safety Jamal Adams said Wednesday. Adams is expected to be one of the top selections in Thursday night's first round. ''Man, this is special, being with these kids.''
With 20 of his peers on hand, the event was a celebration not only of their achievements, but a recognition of what these kids have gone through, and continue to deal with.
''These kids are so cool,'' said Alabama defensive lineman Jonathan Allen, another likely early pick. ''All of these draft players coming in here and being here with them and playing with them, that has to be the coolest thing for them.
''You hear stories about these kids and the severity of their illnesses, and then you see them here and they are so alive.''
Boys and girls in wheelchairs mingled with the collegians. Some patients caught nerf balls thrown by top-rated quarterbacks Deshaun Watson, Mitchell Trubisky and DeShone Kizer. Others took handoffs and followed tackles Ryan Ramczyk and Garett Bolles through imaginary opponents. Or they ''beat'' Adams, Adoree' Jackson and other defensive backs on hand to score pretend touchdowns.
One player it all hit home for was LSU's Leonard Fournette, a probable top-10 pick and first running back to go. Fournette has said he wants to build low-cost day-care center in neighborhoods that need them in his hometown of New Orleans.
''It's something since high school,'' he said, noting that New Orleans lacks ''a lot of things that kids can go in there and stay out of trouble. So instead of the kid going into the streets doing God knows what, just something positive where they can go stay there. Boys & Girls Club or a day care or whatever it may be, just keep them out of trouble, learning, getting their homework out of the way or whatever it is.''
Fournette and the future draftees couldn't have been more relaxed. It won't quite be that way Thursday night, even if many of them shrug when asked if they've obsessed about which teams they could wind up with. There will be nerves, particularly if someone slips down the board in front of national TV audiences.
Texas A&M defensive end Myles Garrett probably hasn't had any such thoughts, of course. Barring a major surprise, Cleveland will open proceedings by selecting Garrett, who is not attending the draft.
Beyond that, well, listen to Washington cornerback Kevin King, whose size (6-foot-3, 200 pounds) and college productivity make him appealing to NFL teams enamored of tall, aggressive defensive backs.
''There's a lot of noise,'' King said with a chuckle. ''All these guys I don't know ... never met ... talking about it. I talked to the teams and I know what they said. All those opinions and stuff, I don't listen to that. You can't believe that hype.
''You know, you really never know. Draft day is a crazy day, and nobody knows, really.''
Often, when there are standout quarterbacks in a class, some people do know they will be slam dunks to go high. Think of recent drafts: Andrew Luck and Robert Griffin III going 1-2 in 2012; Jameis Winston and Marcus Mariota leading off in 2015; Jared Goff and Carson Wentz at the top last year.
The three quarterbacks on hand Wednesday haven't sparked that sort of interest, and it's possible they won't come off the board for the first hour or so of the draft. It's also possible there will be few early trades because almost always, when a team tries to move up near the top, it is for a quarterback.
As Allen, an All-American, SEC defensive player of the year and winner of three major individual trophies, notes: ''Don't focus on who might pick you. Just wasting your time doing that. We'll find out soon enough.''
---
For more NFL coverage: http://www.pro32.ap.org and http://www.twitter.com/AP-NFL
---
---