National Football League
National Football League
Post-regular season mock draft
BY Peter Schrager • January 2, 2011
For the fans of the 20 NFL franchises that missed the postseason this year, there's not much time for reflection on the 2011 campaign. As soon as that clock hit zero Sunday, it was on to the offseason. Do we like our front office? Is our coaching staff in need of an overhaul? What are we doing in free agency? And, of course, who are we getting in the draft?
That last question is the most fascinating. Over the next four months, fans of these 20 franchises will obsess, fantasize and waffle over the answer. But between now and April, a lot can and will change. Teams will fill positions of need in free agency, new coaches and coordinators will be brought in who'll impact schemes and game plans, and scouts will see a "hitch" in a throw or an "explosive first step" (real terms, not mine) that hurts or boosts a player's draft stock. There's the NFL Combine, there's a series of workouts and interviews, and there are failed drug tests. Every year, these things impact the jigsaw puzzle that is the NFL Draft.
Until then, it sure is fun to try to solve it with what we know.
With a quarter of the league (eight teams) finishing with identical 8-8 records, several tiebreakers were necessary to determine the order of the 2011 NFL Draft. In three different instances, teams had identical records, division records, conference records, and opponents' records, meaning there will be three coin flips held in February to determine the tiebreaker of those selections. Those situations have been denoted with asterisks below.
Disagree with my picks? Let me know in the comments section, over email, or on Twitter.
Now, have at it.
Note: This assumes that all eligible players will be leaving for the draft, and thus available for selection come April. It also does not account for potential trades. This mock draft also is seeding the playoff teams based on their order of finish in the regular season.
1. Indianapolis Colts: Andrew Luck, QB, Stanford: The Colts nearly played themselves out of the Andrew Luck sweepstakes, winning two of their final three games of the season and almost pulling off a third at Jacksonville in Week 17. In the end, they got everything their fans could have asked for out of a lost season in Indianapolis — respectable efforts down the stretch and the gift of Luck in April. Because of the new CBA rules, it's not a crippling proposition to have both Peyton Manning and Luck's salaries on the books. What Indianapolis decides to do with Manning this offseason should make for one of the most intriguing personnel moves of all time.
2. St. Louis Rams: Justin Blackmon, WR, Oklahoma State: With junior gunslingers Matt Barkley and Landry Jones opting to return to school for their senior seasons, Robert Griffin III's draft stock increased greatly last week. There are now just two — not four — surefire first-round quarterbacks in the 2012 NFL Draft. Look for quarterback-starved teams — I'm thinking Miami, Washington and Cleveland — to offer a king's ransom for the rights to Griffin this offseason. I could see St. Louis trading this pick to one of those squads for a bounty of draft picks. If they opt to hang on to the second pick, look for them to grab Blackmon — the league's next star receiver — over USC tackle Matt Kalil. Blackmon's compared to everyone from Dez Bryant to Terrell Owens. He's that good. St. Louis hasn't had a receiving talent like this since Torry Holt in the "Greatest Show on Turf" era. Sam Bradford needs an elite talent like that to grow with in St. Louis.
3. Minnesota Vikings: Matt Kalil, OT, USC: The way Christian Ponder finished the season this year in Minnesota, I'm not exactly convinced he's the long-term guy for the future. Though it seems hard to believe, I could see Minnesota considering Griffin here, too. But with the third selection, I think the Vikings will go with Kalil, the younger brother of Panthers center Ryan Kalil. The All-American tackle flat-out dominated the competition in the Pac-12 this season. He's a 6-foot-7, 295-pound pass protector who has surprisingly quick feet. He's the top tackle in this draft, and that's not even debatable. I think he'll be protecting the blind side of the Vikings QB — whomever that may be — for many years to come.
4. Cleveland Browns: Robert Griffin III, QB, Baylor: The Browns are locked in to the fourth pick. Though you could make the argument that Colt McCoy had no weapons and he's not to blame for yet another lost season by the Lake, I can't see the Browns passing on Griffin if he's available at No. 4. Washington or Miami may be willing to trade St. Louis three to four picks for Griffin's rights, but if they don't, he won't escape the top four. Everyone knows about Griffin's incredible athleticism and character, but his arm strength is vastly underappreciated. Griffin throws a fantastic deep ball. His arm can battle those late-December Cleveland winds. There's a lot to love about Griffin; a lot of teams will be vying for him. If he ends up a Brown, the Dawg Pound will be doing flips.
5. Tampa Bay Buccaneers: Morris Claiborne, CB, LSU: The Buccaneers were the youngest team in the league in 2010 and played above expectations, finishing the season 10-6 and a win away from the playoffs. They were the youngest team in the league in 2011 and played like it — finishing the season with 10 straight losses and an embarrassing 4-12 record. The Bucs need help everywhere, but corner could be a good place to start. How great is Claiborne? I think he had a better season this year than his former teammate Patrick Peterson had in Baton Rouge a season ago. That's saying a lot. The Tampa Bay defense, once considered one of the best young units in the league, is an absolute mess. Ronde Barber isn't getting any younger and suffered a terrible injury Sunday versus the Falcons. Claiborne would be a much-needed addition.
6. Washington Redskins: Riley Reiff, OT, Iowa: Daniel Snyder, Bruce Allen and Mike Shanahan might be willing to trade a bounty of picks to get that second overall pick to ensure RGIII plays nowhere but Washington next year. Another possibility? The Redskins hand Matt Flynn — with those two career starts on his resume — a blank check to come to Washington in March. I don't, however, see them reaching to grab Texas A&M quarterback Ryan Tannehill for the sake of taking a quarterback. Reiff is a 6-foot-6, 300-pound tower who's shown NFL pass-blocking skills since his first season at Iowa. A high school wrestling star, he's a lot lighter on his feet than he might appear. If he opts to leave early, he'll be a Top 10 pick. Redskins fans won't be thrilled over this selection, but protecting their next franchise quarterback with two Top 10 tackles isn't the worst thing to do. In a division with DeMarcus Ware, Jason Pierre-Paul, Justin Tuck and Jason Babin, it's almost required.
7. Jacksonville Jaguars: Michael Floyd, WR, Notre Dame: I'm sticking by this one. As bad as the Jaguars' defensive backfield was and as underwhelming as Blaine Gabbert was in his rookie season, wide receiver remains a dire need in Jacksonville. Falcons cornerback Dunta Robinson might have said it best when he told reporters: "Those guys couldn't get a (expletive) receiver if it hit them in the head," after Atlanta's 41-14 win over the Jags in December. This is a lot higher than most other draftniks have Floyd going, but I think he'll be an even better pro than he was a college player. New ownership, a new coach — Floyd would give Gabbert a dynamic playmaker on the outside.
8. Carolina Panthers*: Quinton Coples, DE/DT, North Carolina: A decade ago, the Panthers took a local UNC star at defensive end and watched him dominate the NFL for eight seasons in Charlotte. Though Coples isn't quite the "can't miss" talent that Julius Peppers was coming out of college, he has big potential to be a force at the next level. Carolina's D was burned by early-season injuries to Thomas Davis and Jon Beason. In Coples, they'll get an elite pass rusher at DE to pair with Charles Johnson in their 4-3 scheme. There's lots to like about the Carolina offense in 2012; Coples would give them something to be jazzed about on the defensive side of the ball.
9. Miami Dolphins*: Jonathan Martin, OT, Stanford: If Miami can't get an elite QB in the first round, they could do a lot worse than locking up another franchise tackle in Martin. Some quarterback — whether it be Matt Moore, a re-signed Chad Henne or a free agent to be named later — would have the amazing luxury of having Jake Long, Mike Pouncey and Martin protecting him for the next decade. Who that quarterback is remains the looming — and most important — offseason question mark in Miami this offseason.
10. Buffalo Bills: Devon Still, DT, Penn State: The Bills got very little out of their defensive line this year. Even when the Bills were winning, the team had only four sacks in its first six games of the season. Marcell Dareus was a fine start to the rebuilding of the Buffalo defense, but it's not enough. Still — one of the only bright spots in what was an awful year for Penn State football — was a terror at defensive tackle. Buffalo gets a healthy Kyle Williams back next year, too. A 6-foot-5, 310-pound stuffer, Still isn't a flashy pick, but he makes a whole lot of sense.
11. Kansas City Chiefs*: Trent Richardson, RB, Alabama: The Chiefs lost Jamaal Charles in the second week of the 2011 NFL season, and the offense never rebounded. Charles should be back and healthy next season, but Richardson is the rare running back talent who can completely change an offense. The way this mock draft has unfolded, he'll be slipping out of the Top 10 — something few scouts or experts expect. A different type of back from Charles, the two could work together to form a dynamic duo in the Kansas City backfield. Though Charles signed a five-year, $32 million extension in 2010, he's not making the Adrian Peterson/Chris Johnson money you might expect. Richardson, a between-the-tackles grinder, is viewed as a much better pro prospect than his former teammate, Mark Ingram. In the rough-and-tumble AFC West, I love the thought of a Charles-Richardson platoon.
12. Seattle Seahawks*: Dre Kirkpatrick, CB, Alabama: Brandon Browner had a solid year in Seattle, but he also led the NFL in pass interference penalties. Kirkpatrick is another big, physical cornerback — a lot like Browner — but with much greater upside. A Patrick Peterson type, he's a speedster with size. Add him to a defensive backfield that's already led by Earl Thomas, and there's a great foundation for the future in Seattle.
13. Arizona Cardinals: David DeCastro, OG, Stanford: The Arizona Cardinals' defense was one of the best stories of the season's second half. The offense struggled mightily, though. Look for Arizona to bolster the interior of its offensive line, adding a mauler like DeCastro in the middle. Lost in a lot of the Andrew Luck and Jonathan Martin draft buzz this year was the season DeCastro has had at guard for Stanford. He'll help open up holes for a run game that hasn't been very good in years.
14. Dallas Cowboys: Janoris Jenkins, CB, North Alabama: After seeing opposing offenses torch the Cowboys defensive backfield all season, Dallas fans would be more than fine seeing the 'Boys front office brass take a cornerback in the first round. Jenkins was dismissed from the team by Will Muschamp at Florida a year ago, but had a dominant season for Terry Bowden down at North Alabama in 2011. He's considered a bit of a gamble because of the off-the-field stuff, but a premier talent at the position. The Cowboys have never been scared of "character" guys and won't shy away from adding Jenkins to their depleted defensive backfield.
15. Philadelphia Eagles: Zach Brown, LB, North Carolina: Finishing the season with four straight wins with victories over the Giants, Cowboys and Redskins — everyone's high on the Eagles this week. The linebacker play was subpar this season, though, and they should look to improve it with a draft pick. A 6-foot-2, 240-pound tackling machine, Brown's a guy who's seemingly in on every play. Watching a UNC game is like watching a Zach Brown highlight reel. The Eagles could use some of that resourcefulness roaming the middle.
16. New York Jets: Mark Barron, Safety, Alabama: Jets fans are far more concerned about the quarterback position this week, but safety was a sore spot all year, too. Offensive tackle is an area of need, as well, but after the first offensive tackles on the board this year, there's a significant drop-off. I can't see New York reaching. Barron's a tough-nosed hitter who can make an impact in the pass coverage game, too. He can start right away. Get him in green.
17. Cincinnati Bengals (via Oakland): Alfonzo Dennard, CB, Nebraska: In hindsight, the Raiders' midseason trade of their 2012 first-round pick for Carson Palmer wasn't exactly the best move in Silver and Black history. Palmer was an interception machine, and when the Raiders needed a win to make the playoffs, he couldn't lead them to victory over the Chargers at home. Cincinnati, meanwhile, backs into the playoffs and gets the Oakland pick. The loss of Leon Hall to injury has crippled the Bengals. Look for them to bring on a corner who can play immediately. Dennard, who missed some of the early part of the season because of injury, can do just that.
18. San Diego Chargers: Nick Perry, DE, USC: Perry had a solid junior season at USC, leading the Pac-12 with 12.5 sacks from the defensive end position. Whether San Diego is in a 3-4 or 4-3 next year will determine the defensive scheme. Either way, the Chargers could use a pass-rushing force on the outside. Perry can bring that to the SD front seven.
19. Chicago Bears: Peter Konz, C, Wisconsin: 2011 will forever be remembered in Chicago as the year of "What Could Have Been." Had Jay Cutler remained healthy, who knows where the Bears would be or whom they'd be playing this week? Instead, they finish with an 8-8 record and the 19th pick in the draft. Konz's name isn't one you've seen on any mock drafts this season, but I still have him in the top 20, going to the Bears. The Bears drafted one Badgers offensive lineman in Gabe Carimi last year and would be wise to take another in Konz. He's a mauler who can play either guard or center at the next level. A dislocated ankle hampered him down the stretch in the 2011 season, but the film doesn't lie. If he comes out, he's the first center off the board in April.
20. Tennessee Titans: Cordy Glenn, OG, Georgia: Glenn is a 345-pound beast of a man who can play right away at the next level. Chris Johnson had a disastrous 2011, but should be better with an offseason to train next season. Jake Locker will eventually take over quarterback duties in Tennessee. He can do worse than playing behind a line that includes Michael Roos and Glenn.
NOTE: Playoff team draft order is subject to change based on postseason results.
21. Cincinnati Bengals: Luke Kuechly, LB, Boston College: The 2011 winner of the Butkus Award, Kuechly recorded a school and ACC record 532 tackles in just three seasons up at Chestnut Hill. At 6-foot-3, 240 pounds, Kuechly is more than merely a tackle machine who cleaned up the mess from an awful B.C. front four. He has good speed, can rush the passer and can defend the pass. Cincinnati can go a variety of ways with its two first-round picks this year. They can't go wrong with Kuechly.
22. Cleveland Browns (via Atlanta): Kendall Wright, WR, Baylor: How do you like this one, Browns fans? You might want to dig up some Baylor Bears game film. Not only do I have Cleveland grabbing RGIII, but I'm giving Cleveland Griffin's top target in Kendall Wright, too. The rival Bengals hit the jackpot with a rookie quarterback and a top wideout last year, riding Dalton and A.J. Green to a playoff berth this season. Perhaps RGIII and Kendall Wright can bring the same sort of magic to Cleveland. The Baylor Browns!
23. Detroit Lions: Stephon Gilmore, CB, South Carolina: If Aaron Rodgers, Jay Cutler and Drew Brees didn't expose the weaknesses of the Lions' pass defense this year, Matt Flynn certainly did on Sunday. This Lions team has as good a defensive line as any in the league. Their defensive backfield might be the league's very worst. Gilmore's a gamer. A physical corner with good size, he could play right away for Gunther Cunningham's defense.
24. Pittsburgh Steelers: Zebrie Sanders, OT, Florida State: The FSU offensive line was incredibly young and had its challenges this season, but Sanders was a rock. The Steelers have repeatedly ignored drafting a tackle in the first round, but after this year's struggles out of the position and Ben Roethlisberger's continued injury issues, I think they address the position. Sanders is an experienced college player with good NFL size. Sign him up.
25. New York Giants: Dont'a Hightower, LB, Alabama: The Giants have passed on drafting a linebacker in the first round for many years, going with defensive line and defensive back talent instead. If Hightower — the second rated inside linebacker talent on my board — is available, they should grab him. A tackling machine out of Nick Saban's defensive star factory down in Tuscaloosa, he could be an opening day starter in 2012. Keep an eye on him in the BCS National Championship Game. He'll be all over the field.
26. Denver Broncos: Kawann Short, DT, Purdue: You won't see Short in the first round of many mock drafts at the moment, and that's fine. He'll get there by April if he opts to come out. A 6-foot-3, 315-pound run-stuffing DT out of Purdue, Short could play one of the DT spots in John Fox's 4-3. Short had 54 tackles in 2011, including a dominant six-tackle, three-sack performance against Ohio State. Only a redshirt junior, he can come back to Purdue for another year. If he leaves, I've got him going in the first round.
27. Houston Texans: Alshon Jeffery, WR, South Carolina: The Texans have gone with a defensive player in the first round seemingly every year, and in 2011 they spent their first four selections on defensive players. It paid off, as both Brooks Reed and J.J. Watt are stars for the first Texans playoff team in league history. I think they go offense in 2012. Jeffery's stock took a hit this year, as he struggled a bit in a season in which he was expected to put up monster numbers. With just 45 catches in what was supposed to be a breakout year, I've seen him mentioned in some circles as a second- or third-round pick. That's silly. I think he, like Jon Baldwin a year ago, still goes in the first round. Houston has one of the league's top receivers on its roster in Andre Johnson. In adding the 6-foot-4, 230-pound Jeffery, the Texans would give Matt Schaub two potential superstars to throw to. At 27th overall, Jeffery's worth the "gamble." Guess what? It'd be the steal of the draft.
28. Baltimore Ravens: Courtney Upshaw, LB, Alabama: The Ravens have been set at the linebacker spot for years, with Terrell Suggs, Ray Lewis, and Jarret Johnson manning three of the four positions for much of the past decade. Jameel McClain's solid, and the Ravens like what they've gotten out of Dannell Ellerbe, too. But they could use a young first-round talent to add to the mix. In Upshaw, they get a star. A 6-foot-2, 270-pound senior, Upshaw can play either inside or outside in Baltimore. He had 17.5 tackles for a loss and a team-high 8.5 sacks on a loaded Alabama defense.
29. New England Patriots (via New Orleans): Mohamed Sanu, WR, Rutgers: Few men in football know Rutgers football like Bill Belichick. A friend of Rutgers coach Greg Schiano's and a frequent visitor to RU games, Belichick's gone to the Rutgers well to draft Devin McCourty in the first round in 2010. If Sanu is still on the board at 29, I could see him going to New England. As if the offense needs another weapon, Sanu set the Rutgers single-season receptions record with 109 this year and has 204 in his three-year career. A 6-foot-2 presence, Sanu might not wow you with his speed on tape, but he's got precise route-running skills and incredible hands.
30. San Francisco 49ers*: Chase Minnifield, CB, Virginia: Virginia's become a bit of a cornerback factory over the past few years. UVA corners Chris Cook and Ras-I-Dowling were early NFL picks in the past two years, and Minnifield could go as high as the first round. The son of former Browns Pro Bowler Frank Minnifield, Chase Minnifield's been a star for Mike London's Virginia Cavaliers the past two years. A smart, disciplined corner, Minnifield had 13 interceptions during his time in Charlottesville, often going up against the opposing team's No. 1 wideout. At 6 feet, 185 pounds, he has the brains, size and speed to be a special player at the next level.
31. New England Patriots*: Brandon Thompson, DT, Clemson: A 6-foot-2, 310-pound block in the middle, Thompson's a sturdy defensive tackle who can stop the run. Capable of playing inside in both the 3-4 or the 4-3, he's a young big body that fits Bill Belichick's schemes well. In four years at Clemson, the All-ACC performer had 128 tackles and five sacks. Teams focused on him, allowing pass rushing stars Da'Quan Bowers and Andre Branch to get their sack stats.
32. Green Bay Packers: Fletcher Cox, DT, Mississippi State: In my last mock draft, I said giving the Packers another young offensive playmaker in the first round is like giving the kid who has everything a blank check for Christmas. And that was before Matt Flynn threw six touchdown passes. Though the Packers have trouble defending the pass and could use some more offensive line depth, I have them going with Cox — a 6-foot-4, 300-pound All-SEC defensive tackle out of Mississippi State. Capable of playing the end in that Dom Capers 3-4 scheme, Cox started nearly every game he was in Starkville for Dan Mullen, dominating the line of scrimmage.
---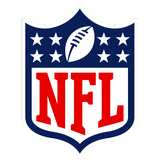 Get more from National Football League
Follow your favorites to get information about games, news and more.
---
---