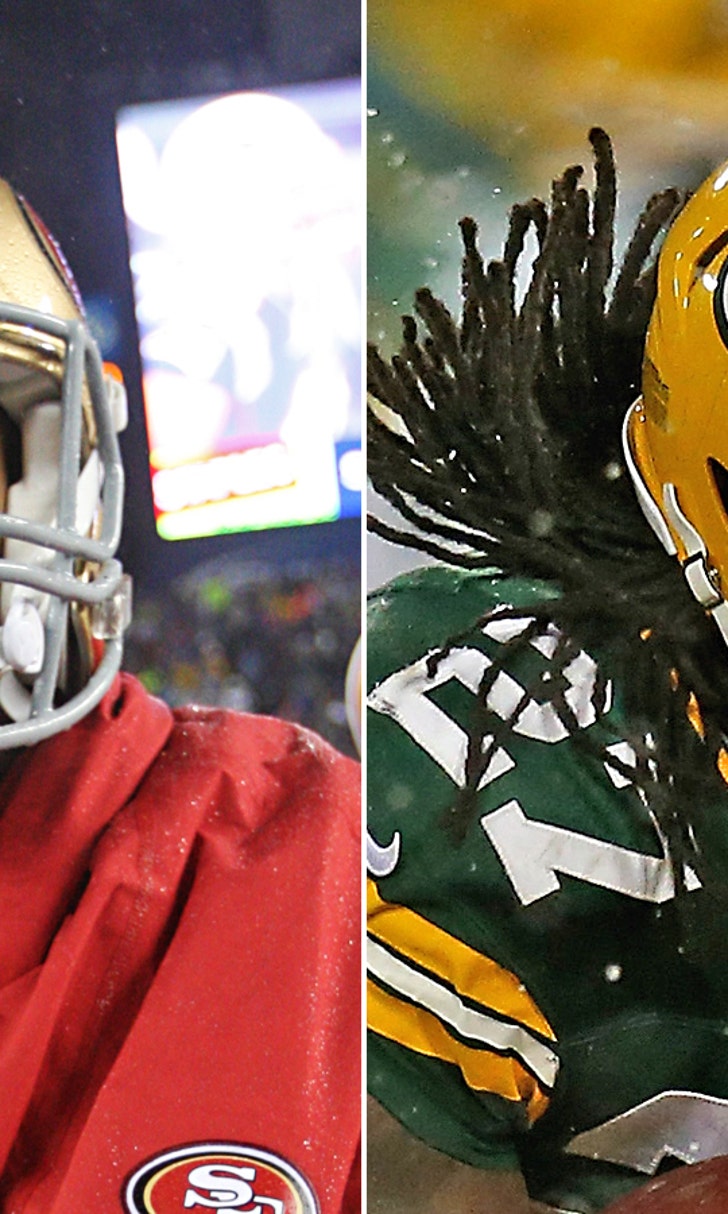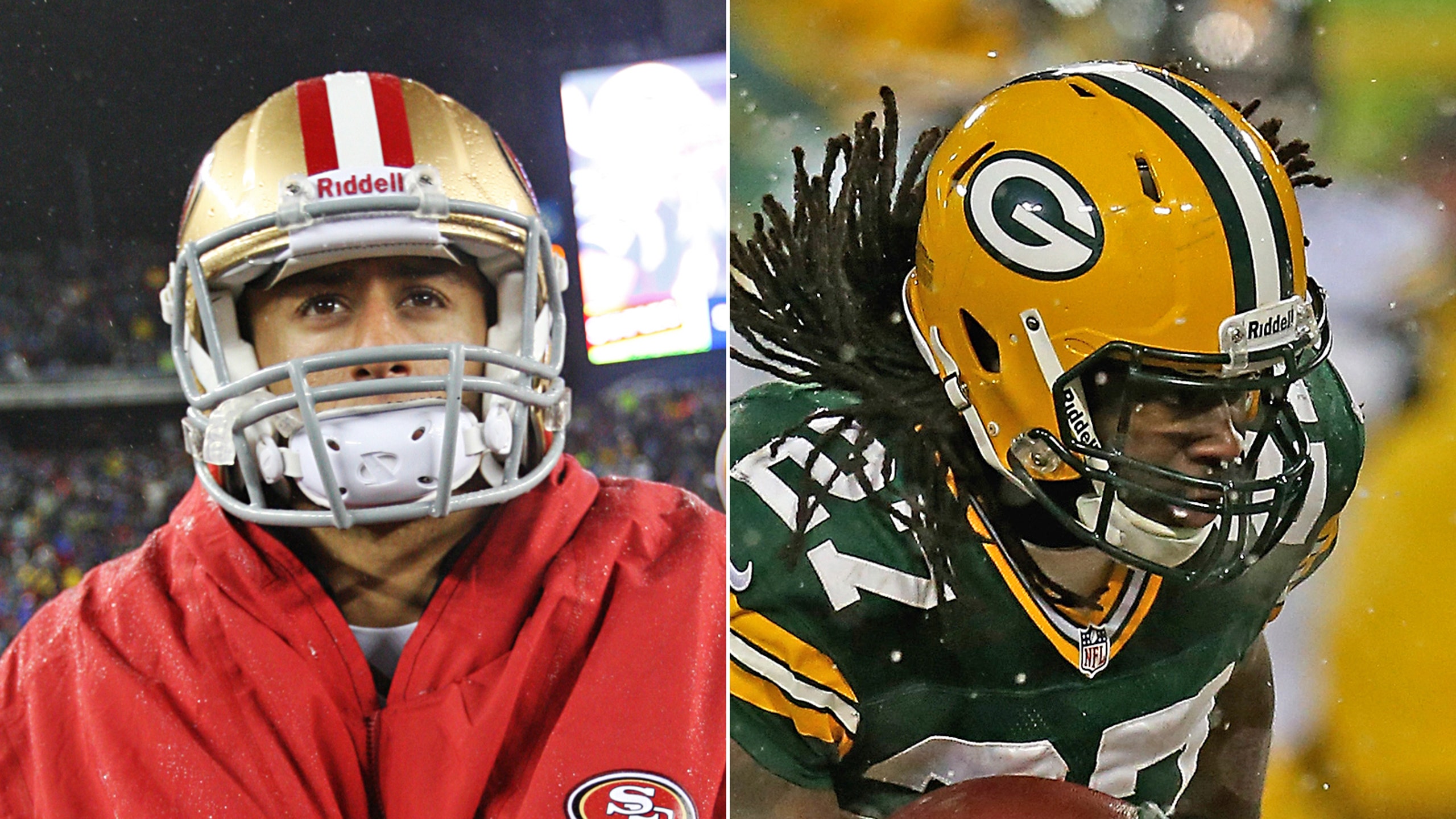 Playoff Cheat Sheet: Cold, hard reality about this Wild Card Weekend
BY Peter Schrager • January 3, 2014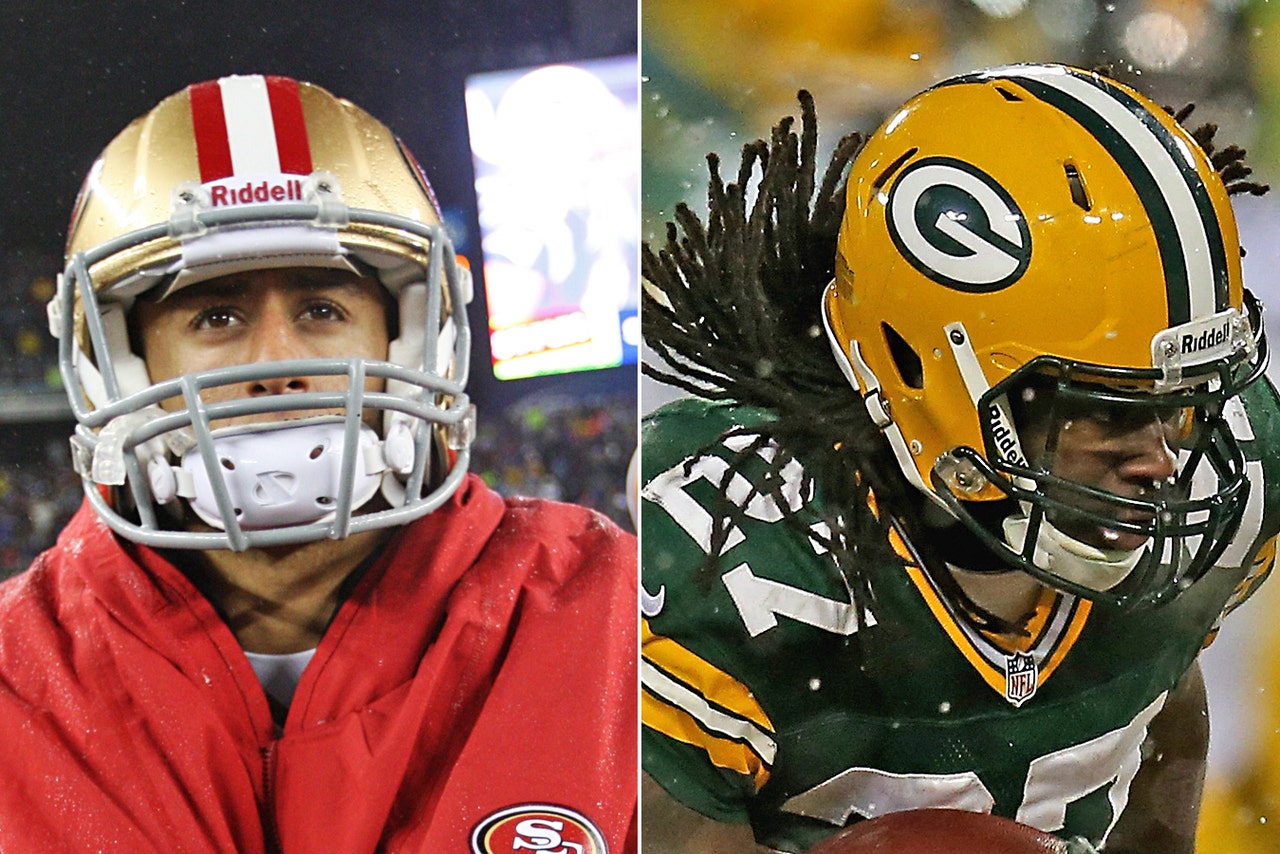 GREEN BAY, Wis. -- As I write this week's Cheat Sheet column, I type with chattering teeth and frozen toes. The toes hurt.
A lot.
I'm in the Media Auditorium at Lambeau Field, but I just spent 35 minutes outside doing a segment for Fox Sports Live. It's cold. Not New York City cold, either. I can deal with that. This is a whole different kind of cold.
And anyone who tells you this type of cold doesn't impact a football game didn't just walk three laps around a football field in this cold. It will absolutely impact Sunday's game, and it will absolutely impact the way coaches game plan for it. My feet are numb right now, but my brain is feeling astonishingly sharp. I'm seeing things I've never seen before; having thoughts and visions that are so clear and precise that it all seems to make sense.
It was in this column a season ago -- the wildcard round -- that I picked the Ravens to go on a wild, four-week Super Bowl run. Of course, I made that pick while typing indoors, and not in minus-10 degree weather with thermal underwear on.
I've thought long and hard, and looked at the numbers and the tape. Sadly, I have no grand upset special team for this year's tournament. I don't see a 2012 Ravens, a 2011 Giants, or a 2010 Packers in this bunch. I think we'll get a fun slate of games on Sunday, and then the big dogs -- Carolina, Seattle, New England, and Denver -- hold court in the divisional round. But I like a few upsets this weekend.
Here are my picks:
Kansas City (11-5) at Indianapolis (11-5): The Colts have won five straight games and pummeled the Chiefs in Arrowhead two weeks ago. But I have a feeling Andy Reid wasn't showing everything in that game. He knew he'd be getting the Colts again in the playoffs and Big Red was saving some tricks up his sleeve. Dwayne Bowe will be back, Justin Houston will be good, and the Chiefs will come in rested and ready to go. I know the Colts are at home, and I know the Chiefs haven't exactly been lights out in the playoffs in recent years. I like Kansas City all the same.
The Pick: Chiefs 31, Colts 20
New Orleans (11-5) at Philadelphia (10-6): Drew Brees and Sean Payton and the rest of the Saints have heard it all this week. They can't win on the road. They're bad in cold weather. They can't beat top teams away from the Superdome. They're going to be playing mad and they're going to be playing with a chip on their shoulders. It won't be enough. Philly's flying. The Lincoln Financial crowd will be rocking on Saturday night. I fully expect the Eagles to come out of the gates like they did two weeks ago against the Bears, and ride that momentum to Chip Kelly's first postseason win. Drew Brees will get his, but fellow Westlake High School graduate Nick Foles will get even more.
The Pick: Eagles 38, Saints 30
San Diego (9-7) at Cincinnati (11-5): The Bengals are 8-0 at home this year and are looking to win their first postseason game since 1990. The last time they hosted a playoff game, Mark Sanchez and the Jets beat them in 2009. It wasn't pretty. But this is a different team, and quite frankly, a different team than the one that lost to the Houston Texans the past two years. Giovanni Bernard must have caught nine screen passes last week versus the Ravens. Expect even more against San Diego this weekend. Cincinnati's peaking at the right time. Expect big points in the cold.
The Pick: Bengals 35, Chargers 20
San Francisco (12-4) at Green Bay (8-7-1): Winners of six straight games, the 49ers enter the NFL's second season as the hottest team in football. They've won all three of these games the teams have played the past two years. And as Sam Farmer of the LA Times reminded me this week, the Packers are 3-4 in games played at Lambeau Field when the temperature at kickoff is 6 degrees or lower. But I like Green Bay. Practicing outside all week, the Pack will be ready. Aaron Rodgers is ready. Randall Cobb -- who the 49ers haven't seen film on this year -- will be ready. The San Francisco defense isn't kidding around, but this has "€œAaron Rodgers: Hall of Fame highlight reel"  written all over it. As if last week's performance wasn't enough, give me Green Bay in a classic. I'll be there. Colder than I am even now.
The Pick: Packers 24, 49ers 20
---
---