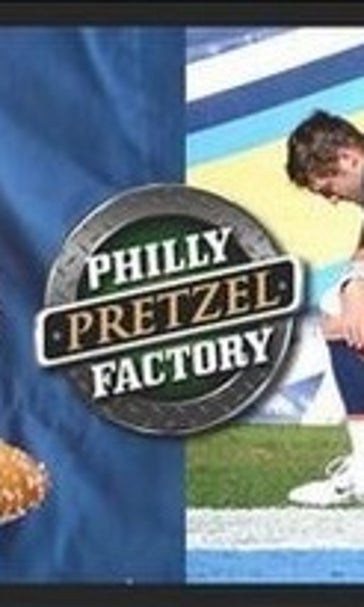 Philly welcomes Tim Tebow with 'tebowing' pretzel
April 20, 2015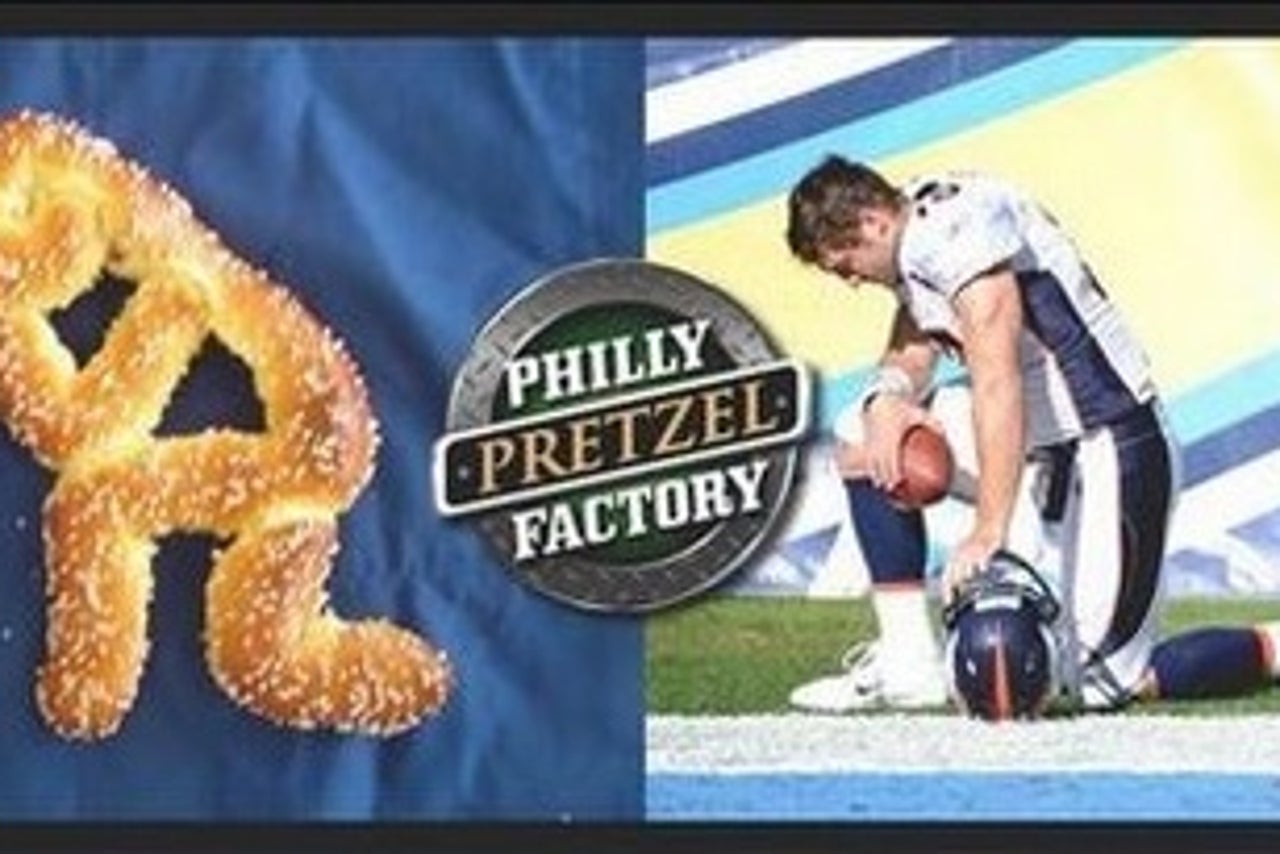 By Rachel Wold
Consequent to news breaking that the latest quarterback to join the Philadelphia Eagles already-crowded list of signal-callers is Tim Tebow, the universe has gone wild.
Tebow, the team's fourth-string quarterback, will have to fight throughout the offseason to make his way up the depth chart. But, do his competitors have a pretzel created after them?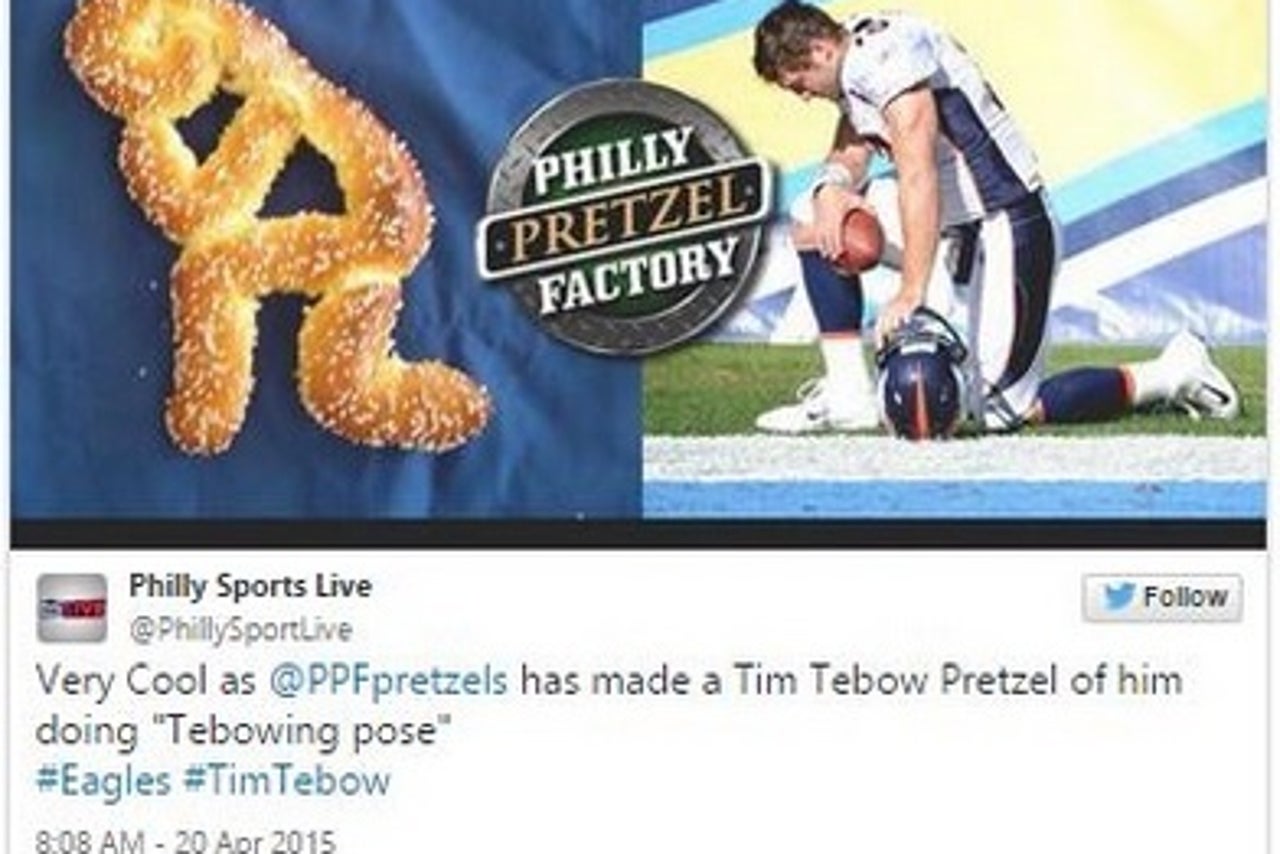 This awesome-looking creation depicting the "Tebowing" pose comes courtesy of the Philly Pretzel Factory.
What's next? Perhaps the Philly Pretzel Factory has stumbled onto something. Maybe a Sam-Bradford-riding-on-a-cart pretzel. Or perhaps, we'll see a "butt-fumble" pretzel, as made famous by Mark Sanchez.
More from Sportsnaut:
---
---