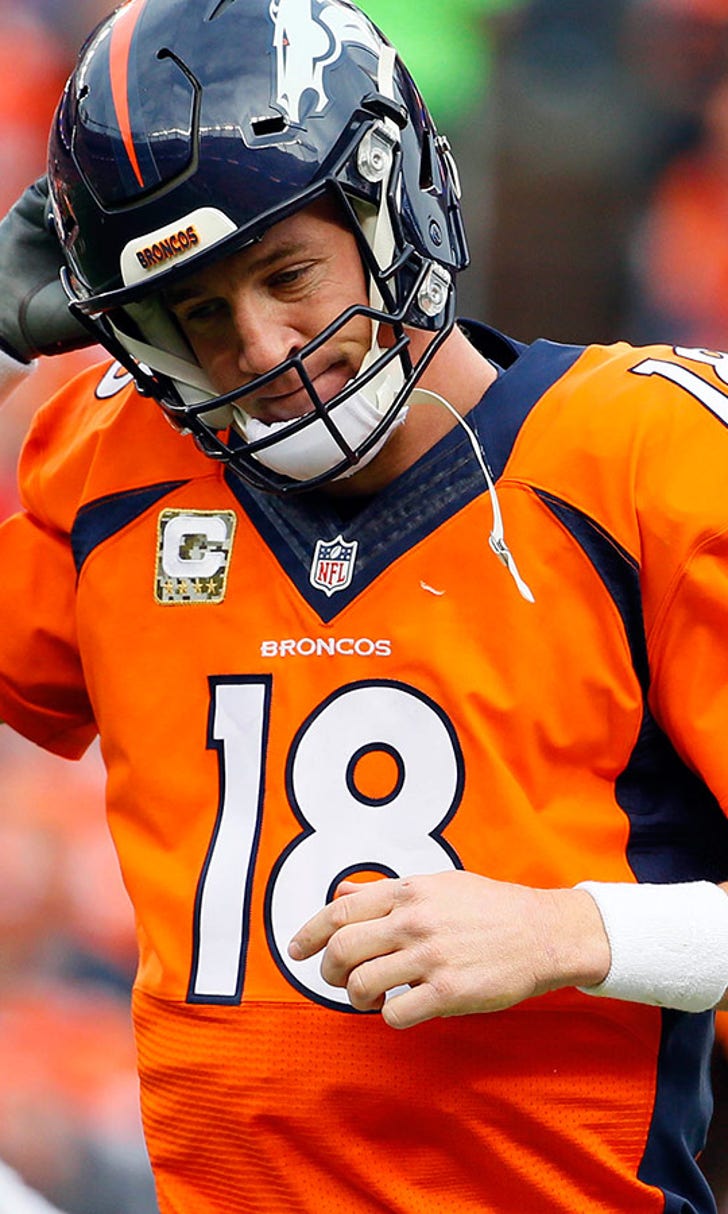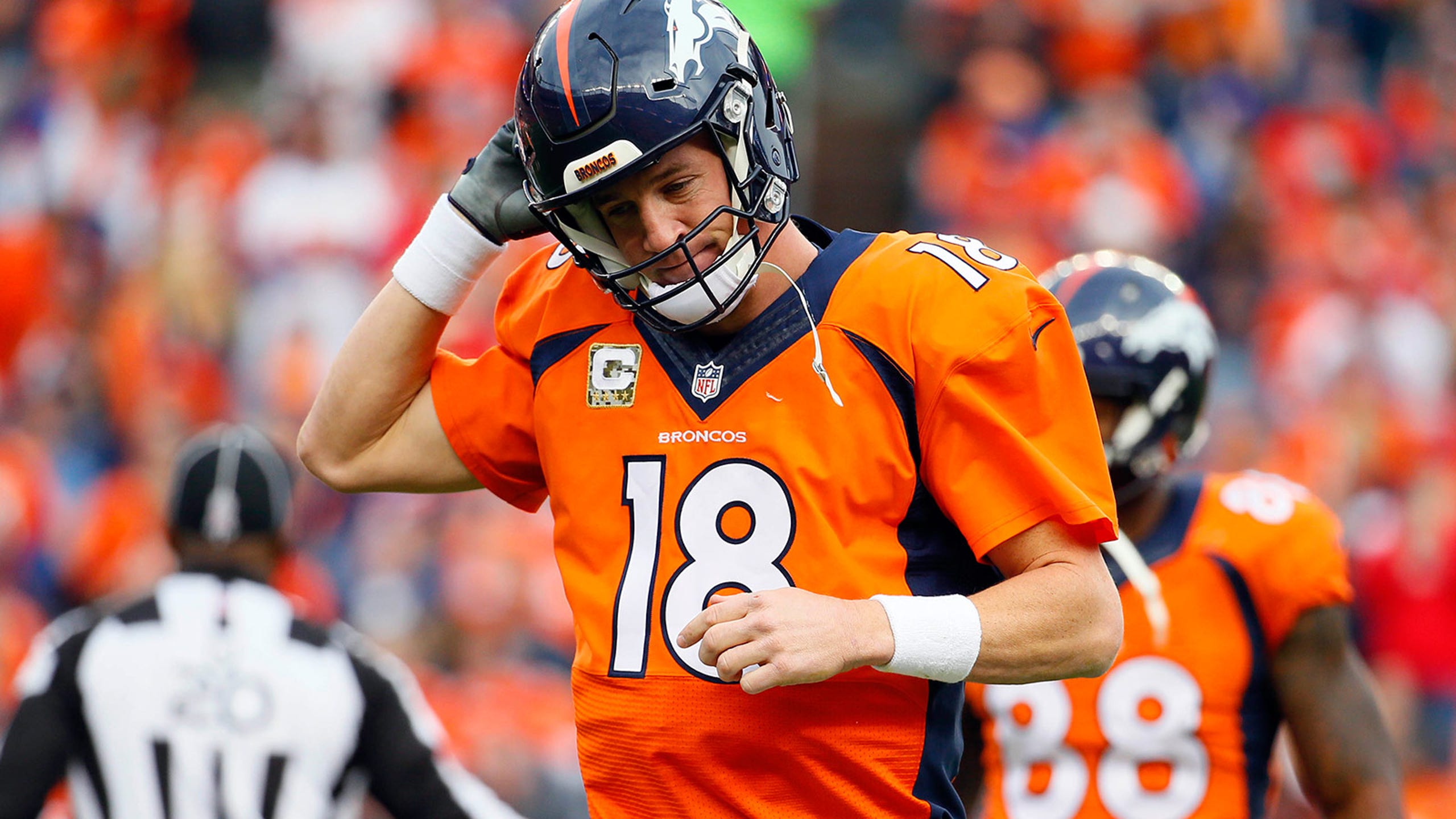 Peyton Manning is the worst quarterback to ever start a Super Bowl
BY foxsports • February 2, 2016
Peyton Manning is not the reason the Denver Broncos beat the New England Patriots and made it all the way to Super Bowl 50. He's not the second reason. Or the third. Or, well, as it relates to any one individual's contribution, let's just say Denver's quarterback is happy to be along for the ride. 
None of this is technically "his fault." Manning is 39 years old. He's had surgery on his neck more than one time in the past five years. He can't feel his throwing hand when the temperature drops too low. 
This man has no business playing professional football, yet here we are, days from Super Bowl 50, and Manning is scheduled to start against the Carolina Panthers. Remarkable.
But playing in the big game is a lot different from winning it, something Manning has only done once in his Hall of Fame career. And right now the historical odds are stacked against him. Statistically speaking, the 2015 version of Manning will be one of, if not the worst quarterbacks to ever compete in a Super Bowl (via Five Thirty Eight):
Let's compare Manning's overall season to those of other Super Bowl starting QBs over the years. If we judge by ANY/A compared to the league average from the season in question, Manning's 2015 ranks second-worst, again ahead of only Ferragamo's catastrophic 1979 numbers. And Ferragamo's damage was at least limited: He started only five of the Rams' 16 games, and played in an age when teams passed less, so a poor QB wasn't as harmful to his team's chances as today. (Not that it mattered for Ferragamo; his Rams lost the Super Bowl to the Steelers 31-19.) Manning, by contrast, plays in a pass-crazed era and threw the ball about as often per game as his peers, despite his horrible passing efficiency rates. The result, according to Football Perspective founder Chase Stuart's method of judging QB value versus league average (which considers both passing and rushing value) was by far the worst regular season by a Super Bowl starter since the merger.
Well, duh. You don't need advanced numbers to tell you that Manning isn't very good. Anyone who's watched the Broncos play this year knows the five-time MVP is currently as incompetent as they come.
His passes flutter through the air; more times than not they hang just long enough for a defensive back to come out of nowhere, as if he were Manning's intended target.
For those who don't care how advanced numbers stack Manning up against every Super Bowl quarterback in NFL history, let's take a peek at how Manning did against his peers this season. According to Pro-Football-Reference, The Sheriff ranked 27th in completion percentage, 27th in yards per game, 35th (aka last) in interception percentage and 32nd in touchdown percentage. 
He's awful.
Carolina's defense is beyond thankful they get to face Manning instead of Tom Brady on Sunday. 
---
---