National Football League
National Football League
Pettine plans to bring toughness to Browns
Published
Jan. 24, 2014 4:14 a.m. ET

BEREA, Ohio (AP) Confidence trickling from every response, Mike Pettine handled the onslaught of questions at his introductory news conference like a seasoned pro. He was in total control.
Despite being an NFL head coach for only a few hours, Pettine had the routine down pat.
He was faking it.
''I do not feel comfortable at all,'' he said, breaking the tension and smiling. ''The sooner I can get off this stage and out of this suit and working on getting this team headed in the right direction, the better.''
After a winding, 25-day search and piercing scrutiny, the Browns got their man.
Pettine, a no-nonsense, demanding coach in the mold of his football-loving father, was named the Browns' seventh coach since 1999 - and fourth in six years - on Thursday. The hiring brought relief to Cleveland fans, Browns players and even Pettine's oldest daughter, who wasn't so excited about her dad's opportunity a few days ago.
The Browns interviewed 10 candidates and subjected themselves to national ridicule before hiring the 47-year-old Pettine, who transformed Buffalo's defense in his one season with the Bills. He also learned some tricks working as Rex Ryan's defensive coordinator in New York and knows what it takes to win in the AFC North after years on Baltimore's staff.
It may have taken longer than expected, but the Browns feel they got the best coach available.
Pettine arrived at the team's headquarters for a third interview noon as snow fell. Less than two hours later he signed a five-year contract to take over a Browns team that went 4-12 under Rob Chudzinski.
Seven teams began the offseason looking for a coach and the Browns were the last to find one.
''I know we were exhaustive to the point that we caused people to question and wonder,'' said CEO Joe Banner. ''It wasn't fun. But what you've got to do in the end is try to focus on what you're trying to do, which is find a coach you think can lead your team effectively for a long time.''
Pettine's hiring followed a thorough search in which presumed favorites - Denver offensive coordinator Adam Gase and New England offensive coordinator Josh McDaniels - dropped from consideration. There were reports the team circled back to speak with McDaniels this week, and there was even talk of a ''mystery'' candidate in the past few days.
The team had been expected to give Seattle defensive coordinator Dan Quinn a second interview, but decided to hire Pettine rather than wait until after the Super Bowl to speak with the leader of the NFL's top-ranked defense
''That's probably the toughest decision because there's no doubt we were very impressed with him in the interview,'' Banner said of Quinn.
Because they were the last team to hire a coach, the Browns have some catching up to do. Pettine needs to work quickly so the team doesn't get further behind.
''That's not a perception, that's absolute reality,'' Pettine said. ''As soon as I can, I'm going to get out of this suit and get into sweats and get that staff built.''
Pettine wasn't unnerved by the fact that Chudzinski was fired after one season.
''When you look at the other attractive parts of the job, it was a young roster, plenty of cap space, a deep draft, plenty of picks,'' Pettine said. ''I'll always take the cockiness of a coach, but I'll bet on myself.''
He inherited that conviction from his dad, Mike Sr., a legendary high school coach who retired as the winningest coach in Pennsylvania history. The younger Pettine played quarterback for his dad but never beat him as a coach, losing all five matchups.
Pettine's final question was about his 19-year-old daughter, Megan, who last week went on Twitter to say her dad was getting a second interview before adding, ''It's the browns . But hey, still pretty cool.''
Her account has since been deleted.
''We had a very long father-daughter chat after that one,'' he said. ''She learned a very valuable lesson in the power of social media, and again let's not forget where she came from. Her formative years were spent in Baltimore, where she was trained to not be a Browns fan, so I hope that we can give her a little leniency that way.
''We have a very special relationship. She sent me a text this morning that I think would have made most fathers cry.''
Pettine was asked if she's changed her mind on the Browns.
''She has no choice,'' he said. ''She's a fan now.''
---
AP NFL website: www.pro32.ap.org
---
---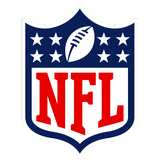 Get more from National Football League
Follow your favorites to get information about games, news and more
---