National Football League
National Football League
Patriots TEs could be double trouble for Texans
Published
Jan. 11, 2013 12:45 a.m. ET

The New England Patriots didn't need Rob Gronkowski when they dominated the Houston Texans last month.
Now he's back.
And that gives the Texans, 42-14 losers on Dec. 10, a tougher challenge in Sunday's rematch in a divisional playoff game.
''Obviously, he's a great player,'' Patriots wide receiver Wes Welker said Thursday. ''So any time you can throw him in there, it's a good thing.''
It's even better when Gronkowski is out there with their other star tight end, Aaron Hernandez.
But they played together in just five games this season. Hernandez missed six of the first 10 with a sprained right ankle. Then Gronkowski sat out the next five with a broken left forearm before returning for limited action in the regular-season finale, a 28-0 win over the Miami Dolphins in which he caught just two passes, one for a 23-yard touchdown.
In their previous two NFL regular seasons, Gronkowski played in all 32 games, Hernandez in 28. They combined for 87 catches in 2010 and 169 in 2011. They were productive when healthy this season with Gronkowski catching 55 passes with 11 touchdowns and Hernandez grabbing 51 with five scores.
''Two's always better than one,'' special teams captain and wide receiver Matthew Slater said.
But to Tom Brady, just having them on the field doesn't mean anything. They need to produce.
''It's a matter of execution more than anything,'' the Patriots quarterback said. ''Just because (Gronkowski) may have the opportunity to be out there on a particular play doesn't matter if we don't execute it well.''
Gronkowski was protecting his left arm when he faced Miami, trying to keep it away from contact. The importance of his health was evident last year when his playing status was listed as questionable for the Super Bowl just 48 hours before the game.
He had suffered a high-ankle sprain two weeks earlier in the Patriots' 23-20 win over the Baltimore Ravens in the AFC championship game. That hampered him in the Super Bowl
He had just two catches for 26 yards after a season in which he had 105 receptions, 15 of them in the other two postseason games.
On the last play of the 21-17 loss to the New York Giants, Brady made one desperation heave for the championship, a long pass to the right side of the end zone on the last play. Hernandez and three Giants went up for the ball, Gronkowski lunged for it as it was heading for the ground, and it fell incomplete.
After the season, Gronkowski had arthroscopic surgery on the ankle. Then he broke his forearm while blocking on an extra point in a 59-24 win over the Colts. He still may not be completely healthy, but Gronkowski is ready for whatever he's asked to do.
''I'll give the coaches a great look of what I can do (in practice) so they're prepared for the game and what to call,'' he said. ''So whatever the coaches have in mind, I've just got to perform the best I can.''
The better he and Hernandez do that, the more coverage they're likely to draw. And that would give wide receivers Welker, Brandon Lloyd and Deion Branch more room to operate.
''The more weapons you have, the more guys have to pay attention to those guys,'' Welker said. ''Obviously, Aaron and Gronk are definitely guys you have to pay attention to.''
The double threat they pose, though, is no guarantee of success. In their five games together, the Patriots are just 3-2.
Gronkowski caught five touchdown passes in dominating wins over the St. Louis Rams, Buffalo Bills and Indianapolis Colts in which Hernandez was sidelined. Hernandez caught two scoring passes in the last month's rout of the Texans.
On Sunday, as a 9 1/2-point underdog, Houston will face Gronkowski for the first time in his pro career.
''He's exceptional,'' Texans coach Gary Kubiak said. ''If the ball is close to him, he's going to catch it. The thing about him, people play him with corners on him. They play him with (line)backers on him. They play him with safeties. His size is just such that it's just hard. You get in there and bang with him, you're going to lose that battle. Obviously, we didn't see him the first time around so it'll be different for us, but a big, big challenge for us.''
Last year, Gronkowski set a single-season record for tight ends with 17 touchdowns. This year, he might have broken that had he not been injured.
On Sunday, after a bye that gave his forearm extra time to heal, he could be as dangerous as ever.
''I'm always eager,'' he said. ''Who wouldn't be? It's football. You want to go out there and give your best.''
Combine his strength with Hernandez's elusiveness - and their excellent hands and route-running to boot - and the Patriots should be better equipped against a Texans team determined to make up for their recent flop on the same field.
''They have good players, too,'' Slater said. ''We're very fortunate to have two young men as talented as they are on our team. We're going to need it come Sunday. All hands on deck.''
---
Online: http://pro32.ap.org/poll and http://twitter.com/AP-NFL
---
---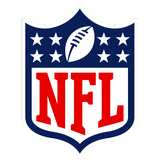 Get more from National Football League
Follow your favorites to get information about games, news and more
---