National Football League
National Football League
Patriots present matchup nightmare
Published
Dec. 19, 2011 12:00 a.m. ET

There are seven teams that have punched their ticket to the playoffs. That leaves five more spots available. While there are still some key playoff battles remaining, I will provide you with my observations from this weekend of the teams that have already clinched a playoff berth.
AFC
New England Patriots
• They have clinched division title and are currently the No. 1 seed.
• No matter whom the Pats play, it will be hard for any team to match up with those tight ends. On Sunday, the Broncos decided to take away tight end Rob Gronkowski early in the game but were left vulnerable to tight end Aaron Hernandez throughout. Hernandez finished with nine catches for 129 yards and one touchdown. This will be a key mismatch for the Patriots to take advantage of all year. Most teams will struggle to find one safety or linebacker who has the athleticism to cover either Gronkowski or Hernandez, let alone two of them to cover both. Tom Brady will look for these two guys very often in the playoffs.
• Although they weren't facing a traditional offense on Sunday, the Patriots' defense continued to be their Achilles' heel. But to be fair, after giving up 167 yards rushing in the first quarter, they made the necessary adjustments and held the Broncos to one touchdown in the final three quarters. After 14 games, this defense is what it is. It isn't going to make a significant improvement pre-playoffs, but the Patriots can learn to cope with it. As awkward as it sounds, the Pats may help their defense by putting together longer sustained offensive drives to get them rest on the sidelines and allow them to make in-game adjustments. But if they continue to score 41 points, they shouldn't worry about it too much.
Pittsburgh Steelers
• The Steelers have clinched a playoff berth and are the No. 2 seed.
• This offense has gone through a complete transition from previous years. Rather than a physical ground-and-pound run game, the Steelers now center their offensive attack around quarterback Ben Roethlisberger. For that reason alone, they need to make sure he is 100 percent healthy going into the playoffs. His mobility in the pocket and ability to shrug off tackles and extend plays is key to the Steelers' explosive plays on offense.
• The defense has been referred to as old and slow at times this season, but it has quietly become the best defense in the NFL in regards to total yards and passing yards. Additionally, the rushing defense is ranked sixth overall and Pittsburgh is second in scoring defense, giving up only about 15 points per game. I don't know about you, but, to me, that doesn't sound like a defense that is old and slow.
Houston Texans
• The Texans have clinched the AFC South title and currently are the third seed.
• Although T.J. Yates has filled in wonderfully at quarterback in the previous two weeks, he played Sunday like the rookie fifth-round pick that he is. After being down a quick 14 points and then a deficit of 18 points in the third quarter, Yates often threw the easy dump-off pass rather than challenge defenses downfield. You could almost sense that he was apprehensive to turn the ball over and was being told pre-snap where to go with the ball. When you are down 18 points in the second half, you need to give your receivers a chance to win while in one-on-one coverage. They can't afford for him to be trigger shy in the playoffs, especially when he gets Andre Johnson back. The star receiver needs the opportunity to win jump balls and make big gains on jump balls and deep throws.
• When the Texans lost quarterbacks Matt Schaub and Matt Leinart, it wasn't the end of the world because they had the league's second-best rushing game and the league's leading defense. That may be true, but neither played up to par on Sunday. Sure, the offense still ran for 150 yards on the ground, but a costly fumble by Arian Foster in the first quarter put the Texans in a early deficit, which is hard for a rookie quarterback to climb out of. The defense, sans coordinator Wade Phillips, looked confused and tired. Panthers receiver Steve Smith had his way in man-to-man coverage, and quarterback Cam Newton did whatever he wanted. The good news: Houston will get Phillips back shortly after he recovers from surgery, and it won't face another QB quite like Newton in the playoffs.
Baltimore Ravens
• Baltimore has clinched a playoff berth and currently is the fifth seed.
• The Ravens' defensive back half was completely exposed by Philip Rivers and the San Diego Chargers. The Ravens' pass defense really starts up front by pressuring the quarterback with Haloti Ngata and Terrell Suggs, but neither could seem to get pressure in the face of Rivers last night. The defensive backs couldn't compete with the 6-foot-5 receivers on either side of the field and were often out-battled for balls in the air. They will need to get their corners additional work in the final two weeks to make sure they are as ready as possible come playoff time. As for the lack of pass rush, Suggs and Ngata won't let that happen very often.
• On offense, the Ravens seem to enter a game with a specific game plan and then as they get further away from the scripted plays, they become less effective. Ray Rice needs to be the centerpiece of this offense, and he usually is early in games. But then, for whatever reason, his touches drop off in the second half. Even if they are down by two scores, they can still churn out chunks of yardage with Rice in the backfield. I understand he had nine receptions, but a 5- to 7-yard run on first down is better than another overthrow by Joe Flacco. Rice is their best offensive weapon, and he needs more than 10 carries.
NFC
Green Bay Packers
• The Packers have clinched a first-round bye.
• Sunday was the first time in 20 games that the Packers were unable to force a turnover, and that is what keeps this defense in games. The Packers give up chunks of yardage, the second-most in the NFL, actually, but they always force turnovers and tighten down in the red zone. While they were able to hold the Chiefs out of the end zone in their first five visits to the red zone, they were unable to get the game-breaking turnover they are used to. On most days, holding a team to only 12 points on five red-zone visits would be good enough for a win, but the Chiefs got a late touchdown that put it out of reach.
• Injuries: I think the injuries to running back James Starks and receiver Greg Jennings will be beneficial to this team in the long run. Sure, the receivers had drops and struggled to beat man coverage, but they still have two more games to step up in Jennings' absence, and that experience will be valuable. As for Starks, he was the one who benefited last year when injuries forced him into the starting lineup. Now, Ryan Grant gets his chance to prove he can still be effective. Unfortunately, the Packers endured two more injuries on Sunday that will be more difficult to overcome. Brian Bulaga went down early, and then his fill-in, Derek Sherrod, was lost for the season with a broken leg. Now, down two offensive tackles, they will have to shuffle around their entire offensive line, and that makes it difficult to protect Rodgers in the pocket.
New Orleans Saints
• The Saints have clinched a playoff berth.
• The Saints and Drew Brees are so good by being unpredictable. You never know if it will be Marques Colston, Jimmy Graham or Lance Moore, but any of them can hit you at any time for a touchdown reception. That makes it very difficult for defenses to devise a game plan against them because Brees can throw it to any of them. With that said, the X factor for the Saints is still running back Darren Sproles. When Brees gets defenses concerned with the aforementioned three down the field, then just a simple dump off to Sproles can go for 40 yards! Every time he gets the ball in his hands it looks as if he is being shot out of a gun. Literally, everyone else looks like they are in slow motion.
• The thing about the Saints that separates them from the other explosive offenses in the NFL, such as the Packers, Patriots and Lions, is that they actually have a reliable running game. While they can beat you through the air, they don't have to. They actually have four capable running backs with Mark Ingram, Sproles, Pierre Thomas and Chris Ivory. That will be big come playoff time.
San Francisco 49ers
• The 49ers have clinched the NFC West title. They are the second seed after overtaking the Saints with a win Monday night against Pittsburgh.
• The 49ers have been excellent at stopping the run all year long, but the teams they will face in the playoffs are mainly going to be pass-first offensives. It is amazing that they have yet to surrender a rushing touchdown all year, but they will need to defend the pass in the playoffs. Although they aren't as strong in the back half, they do have two pass rushers who can get after the quarterback. They will move Justin Smith and Aldon Smith all over the line to create mismatches up front.
• I still think the 49ers will need to rely on Alex Smith's arm more than ever come playoff time. Frank Gore hasn't been as effective in the past couple weeks, and when they face other explosive offenses, Smith will need to be able to keep pace. Although he has shown flashes throughout the year, I am not totally convinced they can win a game on his arm alone. I think he has the tools; I just need to see it.
---
---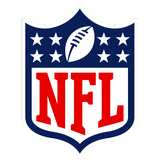 Get more from National Football League
Follow your favorites to get information about games, news and more
---