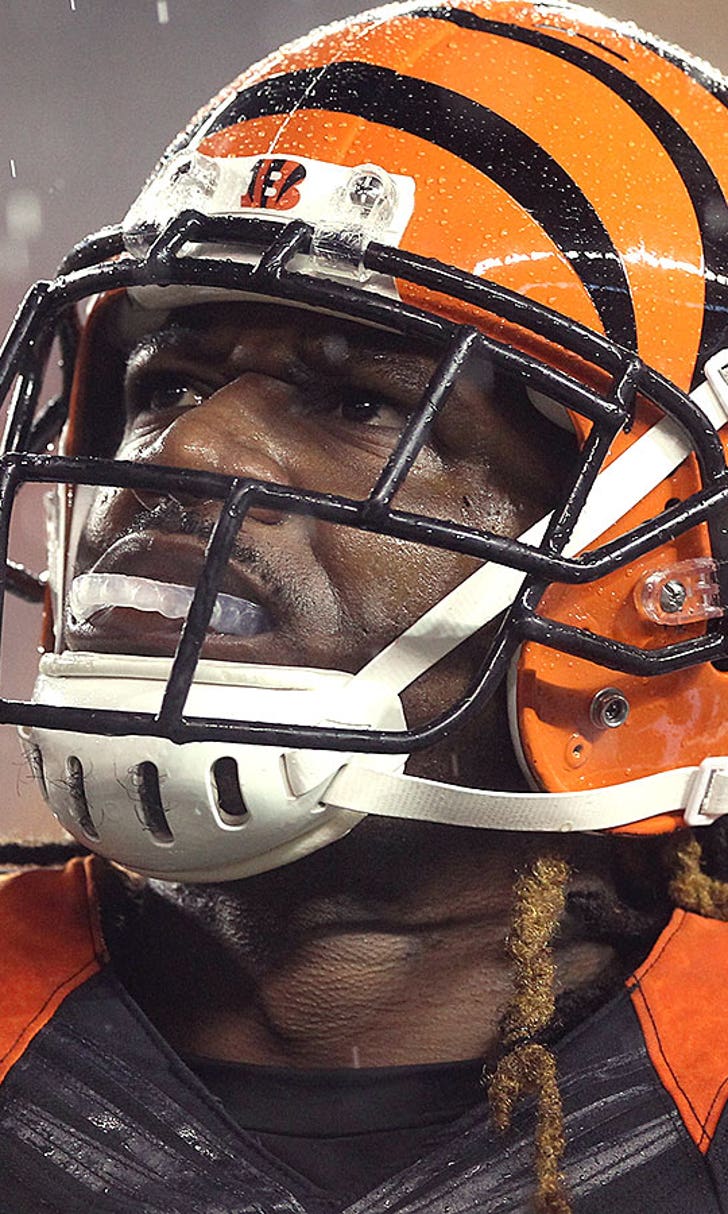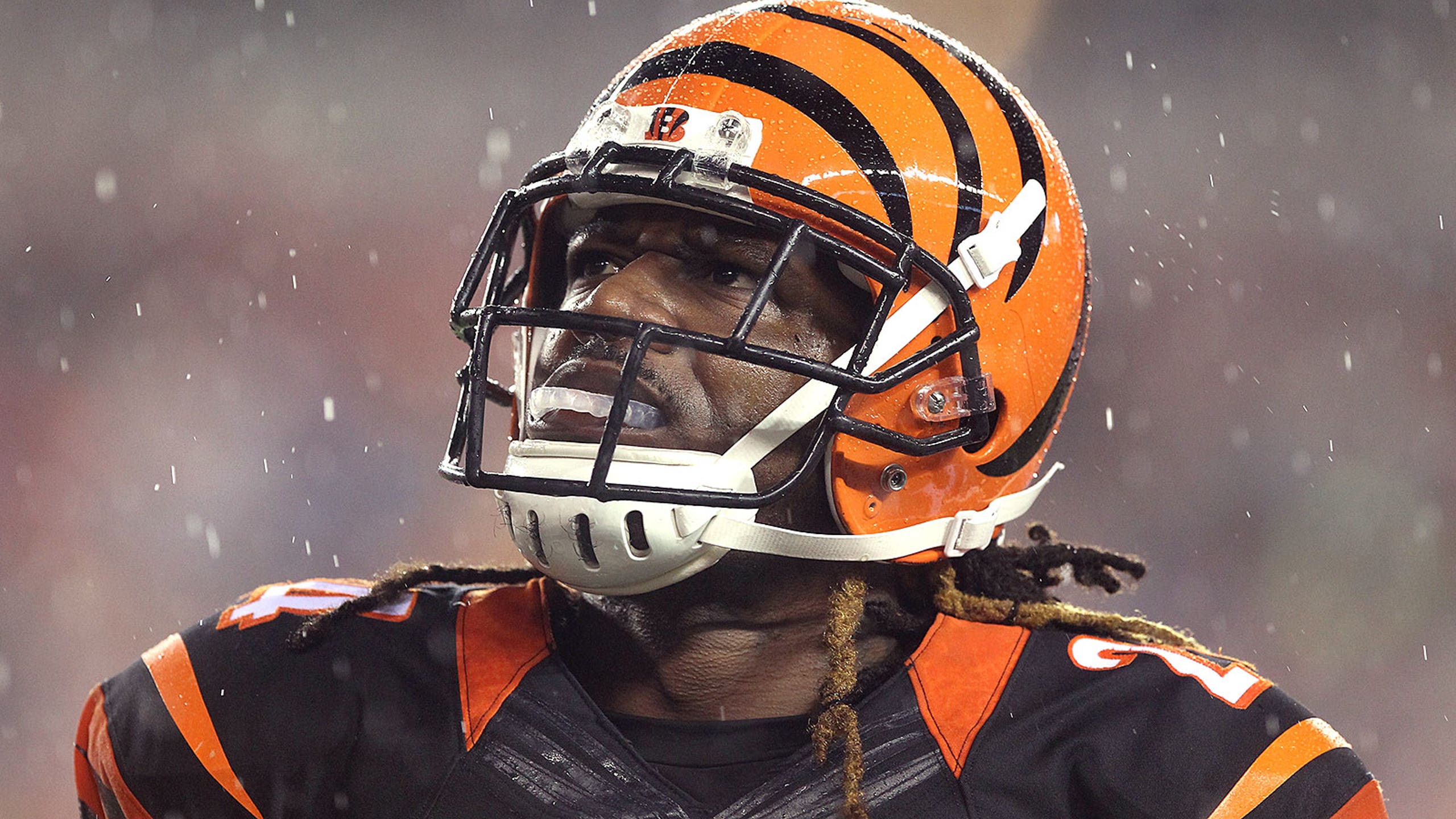 'Pacman' Jones wants to return to Bengals despite tumultuous finish
BY foxsports • January 12, 2016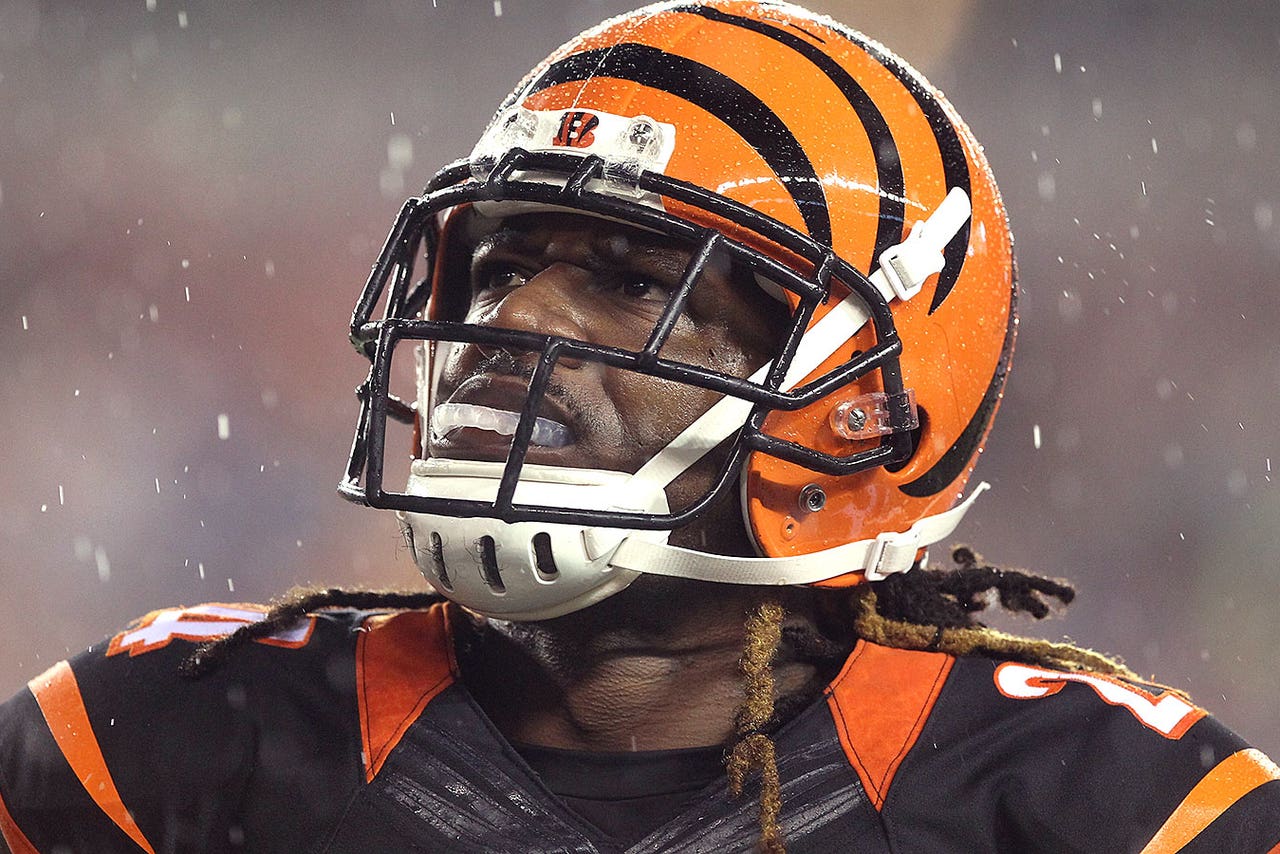 Adam "Pacman" Jones is hoping his crucial late-game penalty won't come between him and a few more years in Cincinnati. Of course, the dollars have to make sense too.
Jones, set to become an unrestricted free agent, told the Cincinnati Enquirer that he wants to continue his six-year stay in Cincinnati. Jones, 32, has resurrected his career since coming to the Bengals, and has been one of the best bargains in the league, earning $5.3 million over the three-year deal that just expired.
But now that Jones has a chance to hit the market with likely just one big contract left in his career, he'll likely look to cash in despite his loyalty to the Bengals' front office. 
"I truly love it here in Cincinnati and want to be here. The Browns have done a lot for me and my family. Coach [Marvin] Lewis also. I'm a pretty loyal person when it comes to stuff like that. But I've got to take care of my family first and foremost. We'll go through the process and see how it go.

"Obviously if things are right, I'll stay here. If not, I have to do what I have to do. I still have to take care of my family. And the window of contracts is only so small. I'll be smart and wise of whatever the decision is and wherever I go. But of course I want to be here."
While Jones' age will likely prohibit him from earning top dollar, his ability as a Pro Bowl-caliber returner adds to his value. Unfortunately for Jones, there is also the chance that his blowup at the end of Saturday's devastating loss to Pittsburgh will overshadow what was an otherwise productive season, a notion that clearly agitated him.
"It doesn't all come down. That's how y'all making it seem, as in like oh, me and Vontaze lost the game. F****** game should've been over with. Of course we lost composure and don't let things rile us up with coaches coming on the field, stuff like that.

"I learned a lot from this game. I'm not going to let that one situation take away from everything I've done for the team and for myself these last couple years. Everybody know I'm a passionate person. Some things I do it's just, I wear my [heart] on my sleeve or however you want to say it. It is what it is."
Jones finished the season with three interceptions, 12 passes defensed, 62 tackles, a sack and a forced fumble despite missing two games and being hampered with a foot injury down the stretch. It will be interesting to see if he offers the Bengals a hometown discount to stay in Cincinnati since that is likely what it will take to keep him there.
---
---