National Football League
National Football League
Pack's Matthews wants to outplay Hall of Fame name
Published
Feb. 2, 2011 1:12 a.m. ET

Even though Clay Matthews ended up in the family business, he's determined to outplay the expectations that come along with having a Hall of Fame last name.
Going into Sunday's Super Bowl matchup with Pittsburgh, the Green Bay Packers' outside linebacker with the flowing mane and famous surname has become one of the most ferocious pass rushers in the game only two years into his NFL career.
His quick transition shouldn't be a surprise. His father Clay Jr., uncle Bruce - a Hall of Famer - and grandfather, Clay Sr. all played in the NFL.
''That guy was born to play football,'' Steelers coach Mike Tomlin said.
And he isn't even the last in the bloodline, as little brother Casey just finished his senior season as a linebacker at Oregon and is likely to be drafted.
Speaking at the Packers' Super Bowl media day Tuesday, Matthews was in a playful mood as he took just as many questions about his long, flowing hair - which he wore pulled back for the occasion - as he did about football. At one point, he even covered up his locks with a cheesehead.
But when asked about his family, he turned serious.
Matthews appreciates being born into a football legacy, but the idea of establishing his own identity is important, too.
''I was very privileged as a youth to have a father who played in the league, and have so much family history and be blessed with all that I was given in this life,'' Matthews said. ''But yeah, I've kind of had to work to kind of get out of the shadow of my father and family or whatnot, and think I'm doing a good job at that. But obviously, it's a good shadow to be in. They excelled in this league for many, many years. So if I can have the career they did, I'll be in good company.''
And despite having that famous name, Matthews is proud that nothing was handed to him.
Without a big-time scholarship offer, he went to USC - his father's school - as a somewhat undersized walk-on and worked his way into becoming a starter. Despite playing only one full season as a regular on defense, the Packers traded up to take him with the No. 26 overall pick in 2009.
He wasn't the first outside linebacker taken, and he wasn't even the first USC linebacker taken, as the Houston Texans chose teammate Brian Cushing with the No. 15 overall pick that year.
''I think he's got a little chip on his shoulder because he wants people to know he's a good player, over and above his dad and his uncle and his granddad, over and above his teammates at USC, things like that,'' Packers general manager Ted Thompson said. ''And I think that's healthy, if you want to make your own splash.''
And if things had worked out a little differently, he might have made that splash as a Steeler.
Going into the 2009 draft, the Steelers were interested, and Matthews said he had ''some talks'' with Tomlin and other members of the Pittsburgh staff.
''We loved him,'' Tomlin said. ''We LOVED him. But I don't think we were alone in that regard.''
But the Packers traded up to get him instead, and Matthews said it worked out for the best.
''I didn't even know where Wisconsin was when I got drafted as a West Coast kid, but it's worked out great,'' Matthews said. ''I couldn't have asked to be in a better position.''
Now the Steelers will have to be on the lookout come Sunday.
''He gets after the quarterback, he's relentless and he's definitely someone who we are going to have to keep off of Ben's back because he can wreak havoc and change the course of a game very quickly,'' Steelers tight end Heath Miller said. ''He is one of the best.''
As Matthews prepares for the biggest game of his life, he says he's relying on his father and uncle for advice - but only to a point.
''There's not a whole lot of advice to be given,'' Matthews said. ''Just enjoy it, have fun. I haven't needed a whole lot of advice on how to go out there and act and behave. I'll just continue to do what I've been doing.''
Clay Matthews Jr. played linebacker for 19 NFL seasons in Cleveland and Atlanta. Bruce Matthews played 19 seasons with the Houston Oilers/Tennessee Titans as an offensive lineman and made the Hall of Fame in 2007.
Thompson was a teammate of Bruce Matthews' in Houston.
''It helped that I knew the stock that he came from,'' Thompson said. ''The kind of person Bruce was, you couldn't fall too far away from that.''
Matthews' grandfather, Clay Sr., played defensive end for the San Francisco 49ers for four seasons in the 1950s.
Matthews' father will be at the Super Bowl on Sunday, despite his not-so-stellar record as a good luck charm to his sons in a pair of BCS championship games - Clay in USC's January 2006 title game loss to Texas, and Casey in at Oregon's loss to Auburn last month.
''He had mentioned he had a few losses under his belt as far as attending big games,'' Matthews said. ''He'll be here.''
Now Matthews is excited to watch his little brother go through the draft process.
''I'm hoping the best for him in this draft,'' Matthews said. ''I'll be another fan of whatever team picks him up. Who knows? Could be the Green Bay Packers.''
Before that happens, Matthews wants to become the first member of his family to win a Super Bowl.
''We don't let a game determine our careers or how successful we are,'' Matthews said. ''But yeah, I think it would mean a great deal. Obviously we play this game for so many years and it goes to show you how unique this opportunity is and how rare it is to get to a Super Bowl and win one, so yeah, it'd be real nice to get a win for not only myself and the organization, but for the Matthews family as well.''
---
---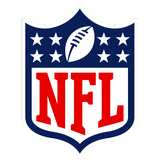 Get more from National Football League
Follow your favorites to get information about games, news and more
---