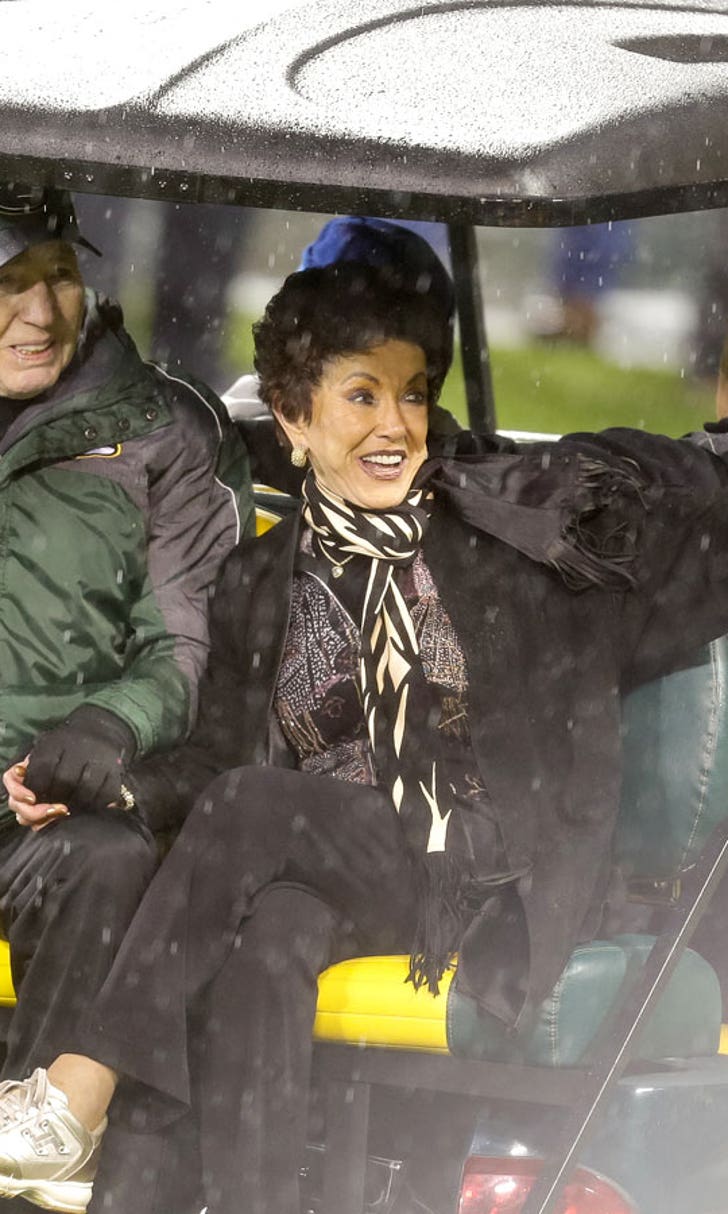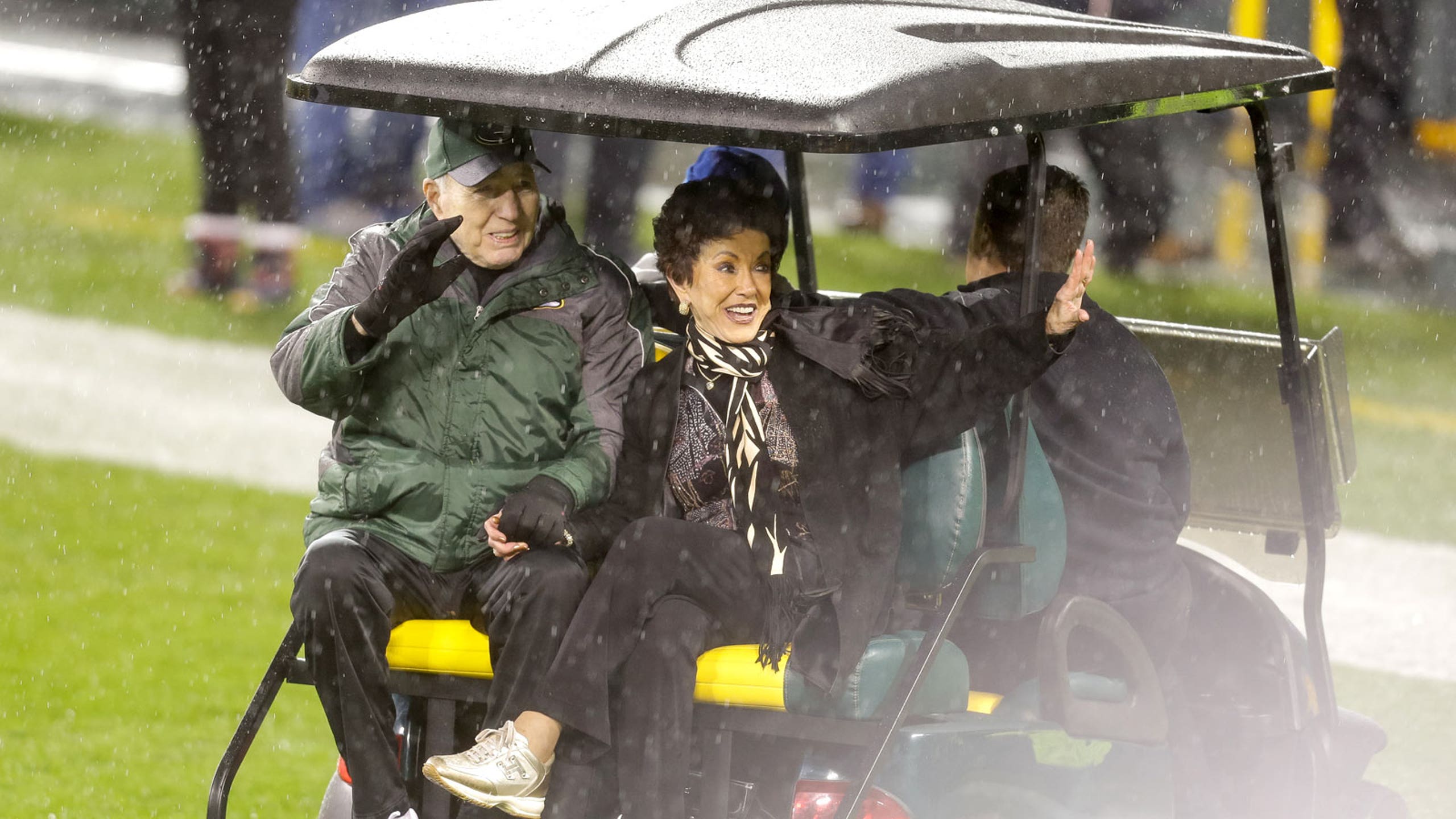 Packers legend Bart Starr 'in good spirits', recovering from broken hip
BY Ross Jones • January 9, 2016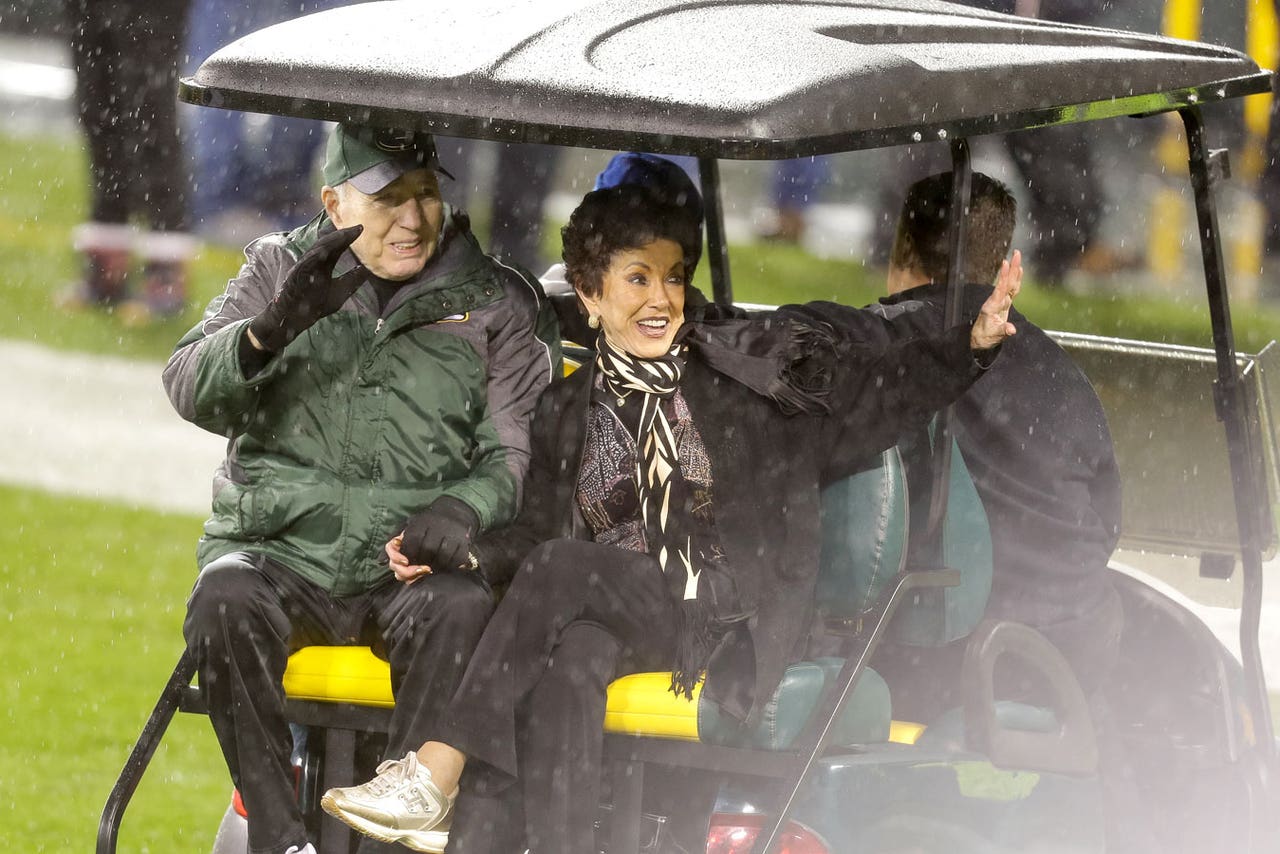 Legendary Green Bay Packers quarterback Bart Starr "is in good spirits" after breaking his hip last month. 
Starr's family issued a statement on the condition of the Hall of Famer, who sustained the injury three days before Christmas and turned 82 on Saturday. 
"Thankfully, it is a minor break and surgery was not necessary," the statement read. "He will be in a wheelchair for six weeks. He is doing great now. He has no complaints of pain and is in good spirits. It is a bit of a setback, but we are confident he will have a quick and full recovery."
Starr suffered two strokes and a heart attack in 2014. But he made the trip to Green Bay on Thanksgiving for a halftime ceremony honoring another Packers great, Brett Favre.
"Coming back to Green Bay for Brett's special day was great medicine for Bart and was a truly magical moment. The welcome he received will always be one of our most treasured memories. We give many thanks to all of our loyal friends and fans for your outpouring of love and support. You will always have a special place in our hearts."
Starr's family has said that the former quarterback has benefited from having taken part in experimental stem cell treatments as part of his recovery from the strokes.
From 1956-71, Starr led the Packers to five championships, as well as Super Bowl I and II titles. He was the MVP in both of those Super Bowls.
The Associated Press contributed to this report.
---
---