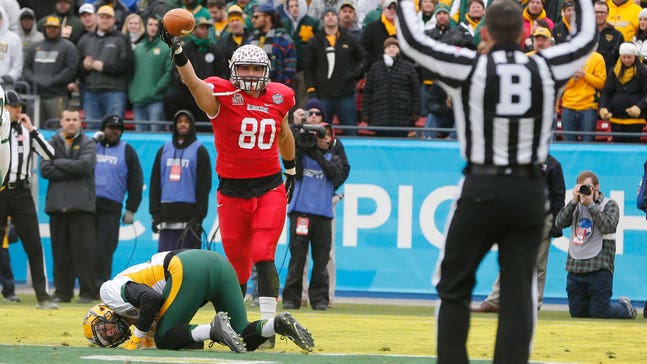 O'Shaughnessy's college coaches think he'll fit in with the Chiefs
Published
May. 22, 2015 1:07 a.m. ET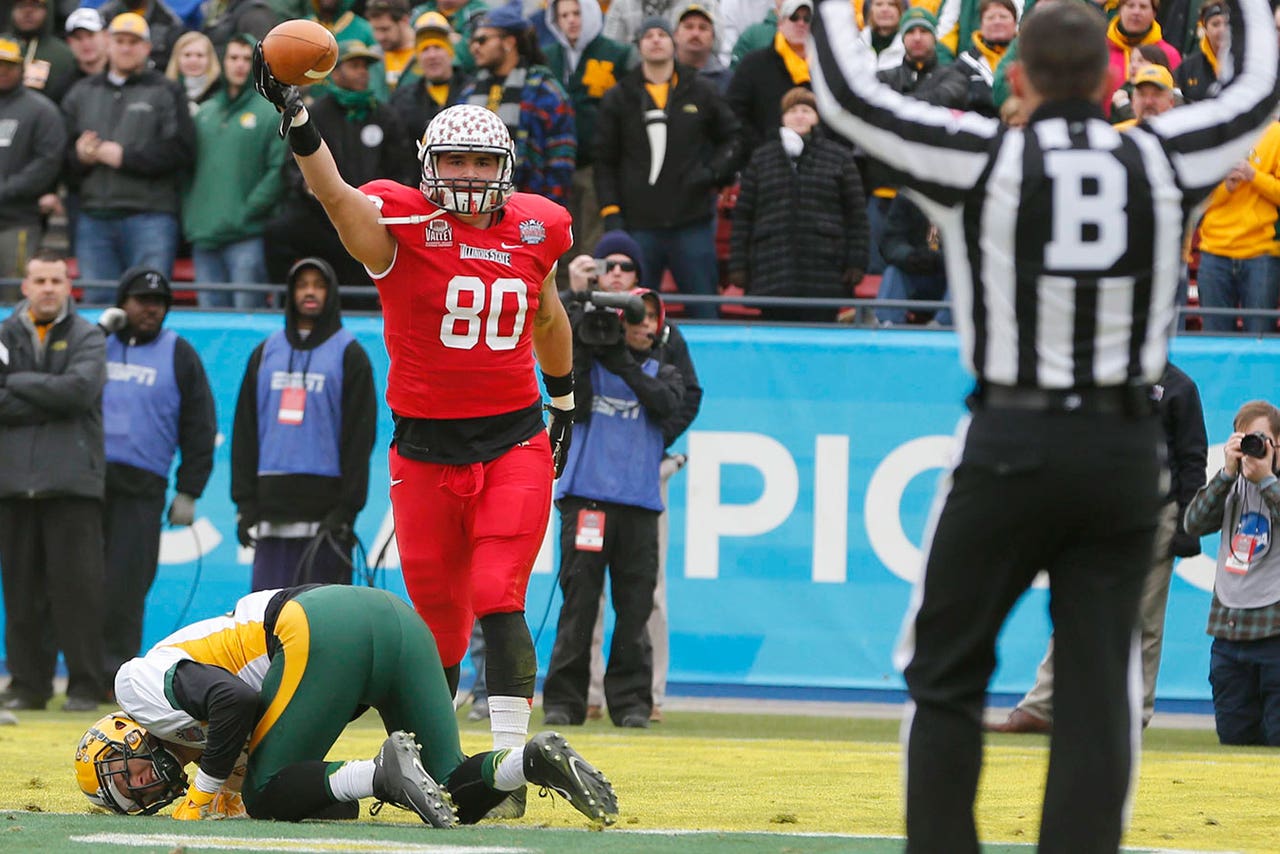 The Chiefs lost a blocking tight end with soft hands in Anthony Fasano this offseason.
James O'Shaughnessy's college coaches think their player can fill that void -- and then some.
"I have a couple friends that are saying that it's always hard to find a guy with his kind of ball skills that will block on a second level, who can block linebackers, and can really move and tack down safeties," said Illinois State head coach Brock Spack. "He can do that."
In fact, there isn't much O'Shaughnessy didn't do with the Redbirds before landing with the Chiefs in the fifth round. He was an improving blocker. He caught passes with ease. And the 6-foot-4 tight end also played a big role on special teams.
Chiefs general manager John Dorsey must've been drawn to that versatility.
"He was telling me about the teams that were interested, and they (the Chiefs) were one of the teams," said Illinois State assistant coach Greg "Moose" McLain. "I didn't personally talk to them when they first came out, but I knew they had lost a tight end, and that would be a great possibility for them."
The tight end prospect wowed the Chiefs in a pre-draft meeting. By the time the draft began, McLain said O'Shaughnessy was secretly hoping to land in Kansas City
That's exactly what happened -- and his college coaches think Dorsey and his staff got a steal in the fifth round. Now, it's up to O'Shaughnessy to prove them right.
"He's an all-around player, and (the Chiefs) will be surprised at what they see," said McLain. "I don't have many doubts."
---
---