One stat proves Tom Brady has owned the Falcons like no other team
BY Sam Gardner • January 23, 2017
Tom Brady will look to win his fifth career title next Sunday when his New England Patriots face the Falcons at Super Bowl LI in Houston. And while Atlanta's young defense has improved dramatically over the past several weeks, history suggests that the future Hall of Famer Brady will have little trouble carving up the Falcons' defensive unit.

In four career games against the Falcons, Brady has completed 88 of 131 pass attempts for 1,193 yards and nine touchdowns, with just one interception. That's good for an overall passer rating of 115.7, Brady's best mark against any single NFL team.

To be fair, we are working with a pretty small sample size, and Brady's most recent face-off with newest NFC champs came in Week 4 of the 2013 season, well before Falcons head coach Dan Quinn, defensive coordinator Richard Smith and most of the current defense were on the job in Atlanta. But nevertheless, it's hard to argue with the results.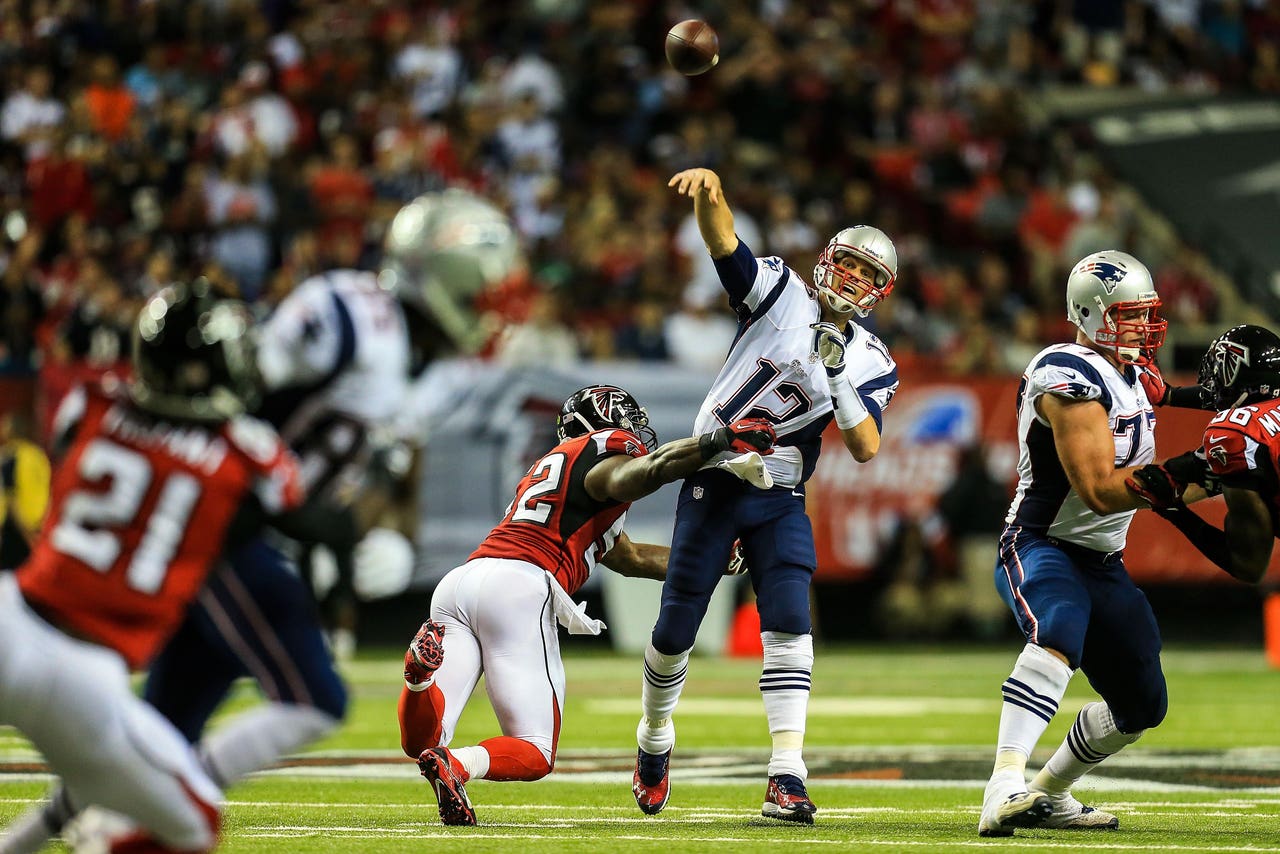 In each of the four games, all of which were won by the Patriots, Brady threw for at least 250 yards -- and in three of them he threw multiple touchdown passes, including two three-touchdown games. His "worst" game against the Falcons came in September 2009, when he was limited to 25-of-42 passing for 277 yards and a score, but that game, a 26-10 New England win, happened to be the most lopsided in series history.

In addition to his astronomical passer rating figure —  for reference, his overall career rating is 97.2 — Brady's 9.11 career yards per attempt against Atlanta is also his best average against any team. And while these figures may prove meaningless come Feb. 5, consider this: Brady's second-best career marks in each of those two categories (114.2 and 8.26, respectively) have come against his AFC championship game opponent, the Pittsburgh Steelers.

You can follow Sam Gardner on Twitter or email him at samgardnerfox@gmail.com.


---
---