National Football League
National Football League
One more way shutdown hurts troops
Published
Oct. 2, 2013 1:00 a.m. ET

Late Wednesday night, a senior US Defense Department official told The Associated Press that football games involving US military academies scheduled for this weekend will go on despite the federal government shutdown. While the move averts a potential PR mess, it does nothing to address an even bigger shame being levied upon our troops.
Since its inception in World War II, the American Forces Network has been the medium by which many United States military personnel stationed abroad get their news, entertainment and other forms of escapism, including sports. As of Monday, AFN was airing NFL and MLB broadcasts to troops overseas. Then Tuesday came and much of the AFN airwaves went silent — a victim of the shutdown.
According to their FB page, American Forces Network Europe is down to 1 channel - AFN News. A lot of angry troops overseas. #govtshutdown

— Christy Little (@christy__little) October 1, 2013
One tweeter even pleaded with multiple entities to ask President Obama to get the network back online, including the San Francisco Giants.
@SFGiants Please tell Obama to turn the American Forces Network TV channels back on. For most of us, it's all we have.....Thank you.

— Steve Wathen (@Moodybloo70) October 2, 2013
As of now, most AFN channels are off the air and its website is on standby, this message greeting visitors on its homepage.
For the most part, that means no more baseball and football, no popular TV shows — nothing fun, basically. But it appears some AFN affiliates are making adjustments to accommodate the troops.
Earlier in the week, AVN Afghanistan posted this message on its Facebook page.
Its latest post came Tuesday night and offered a glimmer of hope as it attempted to accommodate its troops.
---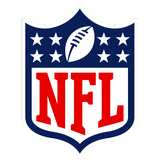 Get more from National Football League
Follow your favorites to get information about games, news and more
---