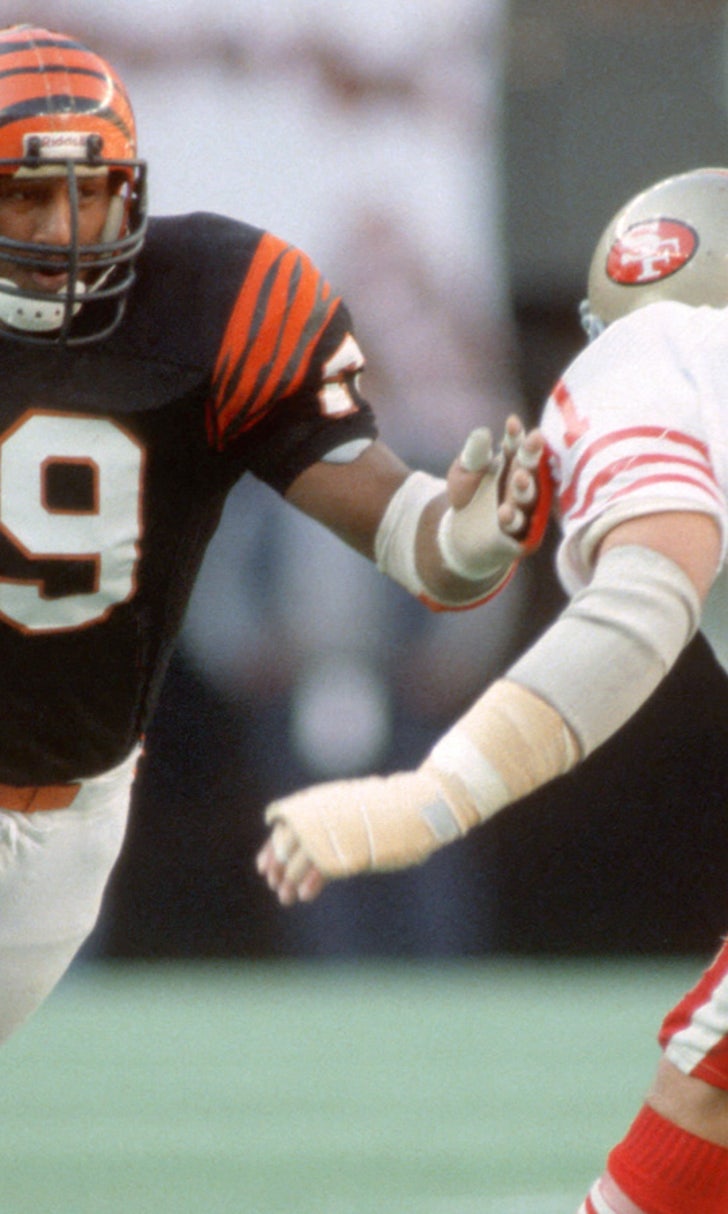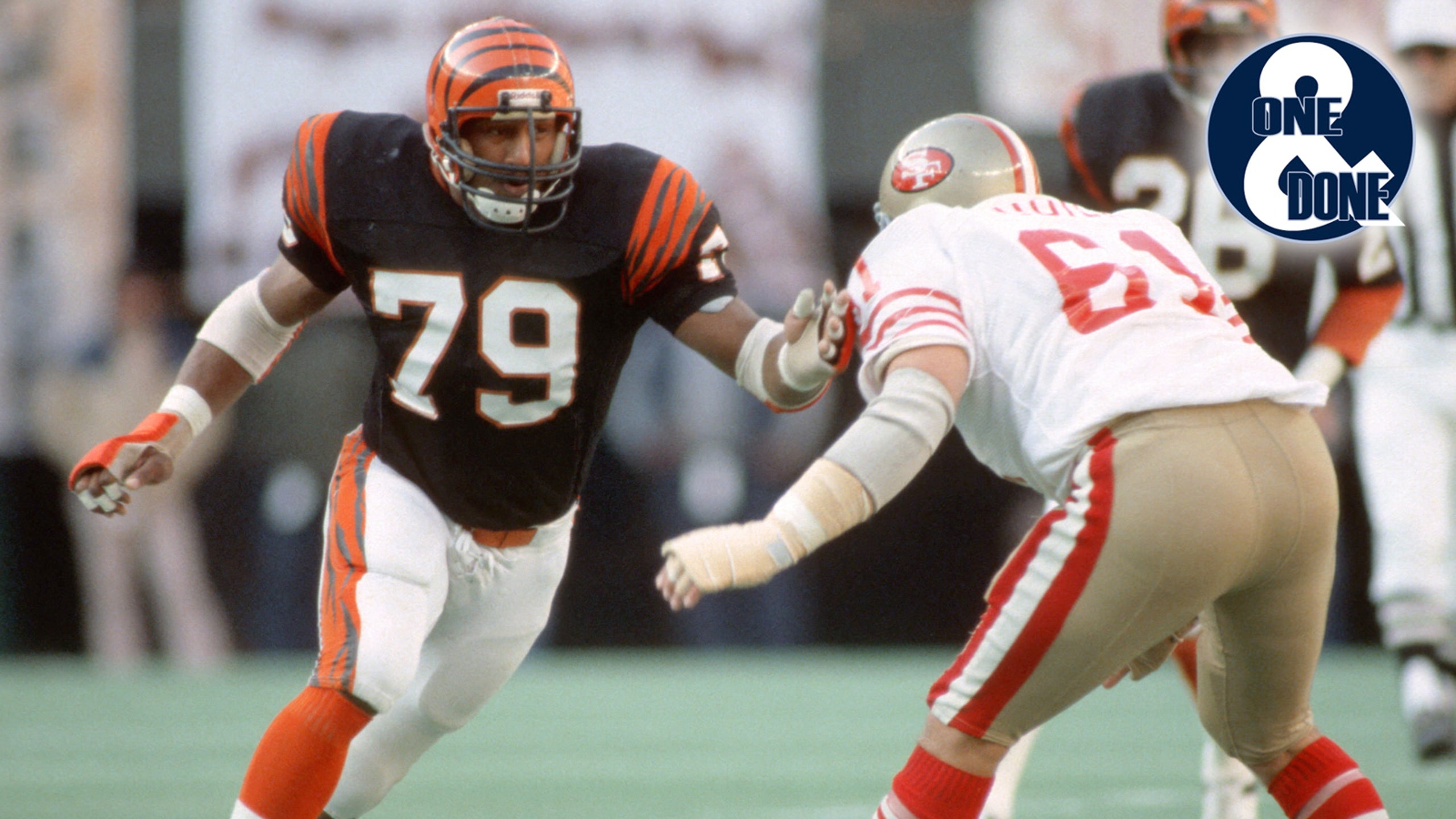 One & Done: Former Bengals DE Browner recalls his 'extra' special PAT
BY Sam Gardner • May 19, 2015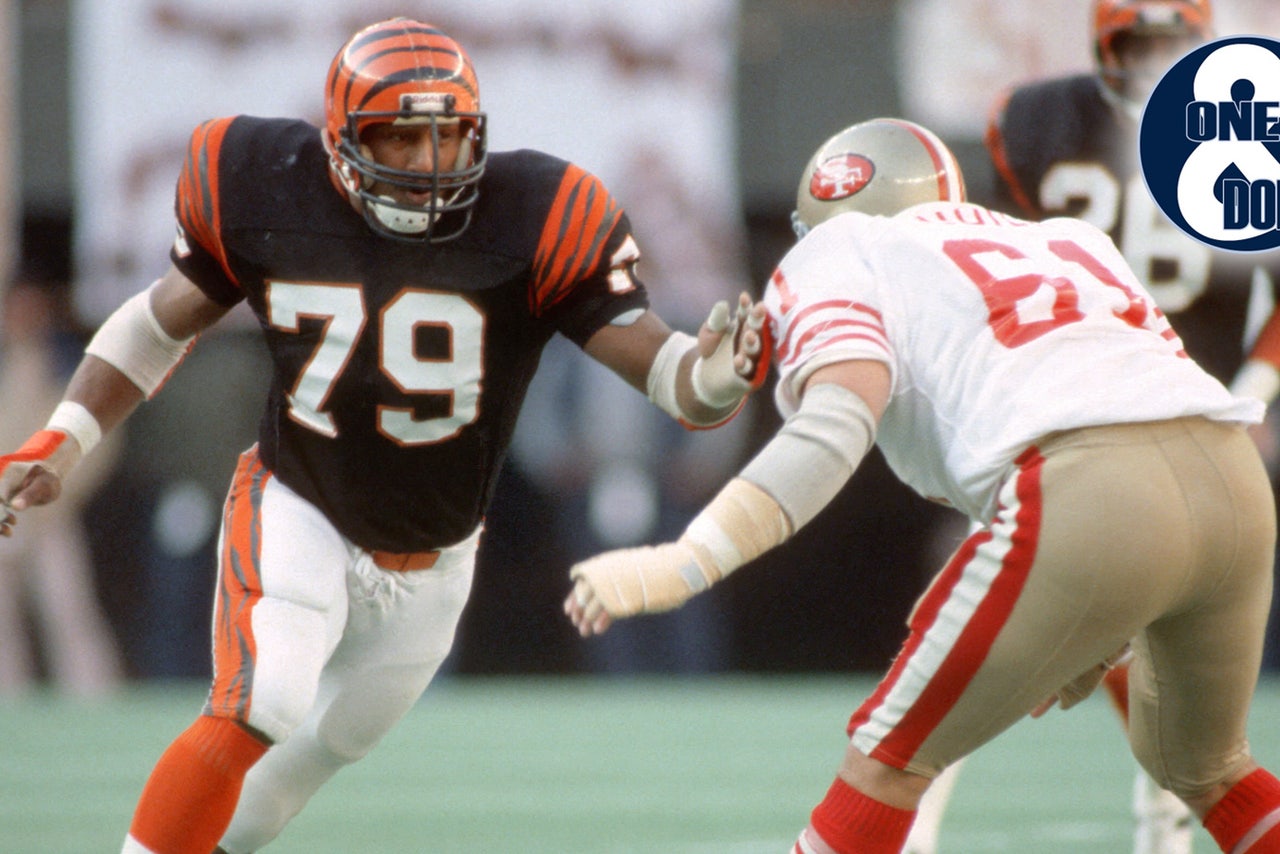 In the world of sports, athletes often dedicate their entire lives to reaching the pinnacle of their profession, but for many, life at the top can be short-lived. Sometimes all a player gets to experience at the highest level is one minute on the court, one trip to the plate, one shot on goal or one checkered flag, but more often than not, that fleeting moment in the spotlight is a story all its own. This is One & Done, a FOX Sports series profiling athletes, their paths to success and the stories behind some of sports' most ephemeral brushes with glory.
Growing up in Warren, Ohio, Ross Browner always dreamed of finding the end zone. In fact, most nights, when he and his brothers would play outside, the last call they'd dial up before coming in for the evening was a Hail Mary for the win.
"We'd always run that last-second play," the Notre Dame legend and longtime NFL defensive end Browner said in a phone interview with FOX Sports last week. " 'OK guys, we've got five seconds left, the ball is thrown deep, you're in the end zone, what do you do?' We'd always throw one more desperation shot."
Browner never did get a chance to catch a Hail Mary in a real-life game during his 10-year NFL career (1978-86 with Bengals, 987 with Green Bay Packers) -- in fact, only four defensive ends have had a receiving touchdown of any kind in the last 25 years. But on Nov. 6, 1983, Browner came about as close as most at his position will to channeling Gerard Phelan, when he hauled in a pass on a broken extra-point attempt in a 55-14 win over the Houston Oilers.
"I'd had interceptions and recovered fumbles, but never for touchdowns," said Browner, a two-time national champion with the Fighting Irish and an Outland Trophy, Lombardi Award and Maxwell Award winner in college. "I had a safety against the Dallas Cowboys (in 1985) when I tackled (quarterback Danny White) in the end zone, but anytime a defensive end scores in the NFL, it's always a great rally, a great hurrah for getting some points."
The one-point, non-kick conversion was relegated to relic status when the NFL adopted the two-point conversion in 1994, but at the time, it was a handy, if rarely used way of salvaging a PAT try attempt gone awry.
In the case of Browner's extra point, it came early in the second quarter of the rout, with his Cincinnati Bengals leading 30-0 after Pete Johnson's third touchdown run of the game. As he always did for PATs, Browner took his spot guarding the edge of the line, but there was a bad snap back to the holder, wide receiver Steve Kreider. 
It was up to Kreider to decide from there whether to proceed with the kick or to try to save the play through the air, and when Browner heard the magic words, he took off for the end zone, just like the team always practiced.
"The holder would just yell out, 'Fire! Fire!' and that meant there was some sort of trouble with the snap, and we had to go out into our different routes," Browner said. "So the up-back behind me had to go toward the corner, I had to go across the middle, and then on the other side, the other guys in those same positions would go in the opposite direction."
The play ultimately didn't fool the Oilers, but it didn't matter, as Browner did his best Cris Collinsworth impression, secured Kreider's pass and barrel-rolled to the Astrodome turf for the score.
"I had two people on me, which was very unique, being a defensive end," Browner said. "I played tight end in high school, so I knew how to run a route, and Steve and I had always played around in practice throwing the ball to each other, so he knew I could catch. So he just threw it across the middle and I was open, and I was able to pull the ball in and get us our one point.
"Everybody just ran over and gave me a high-five," Browner added. "And I held the ball up to prove to everybody that I really did catch it."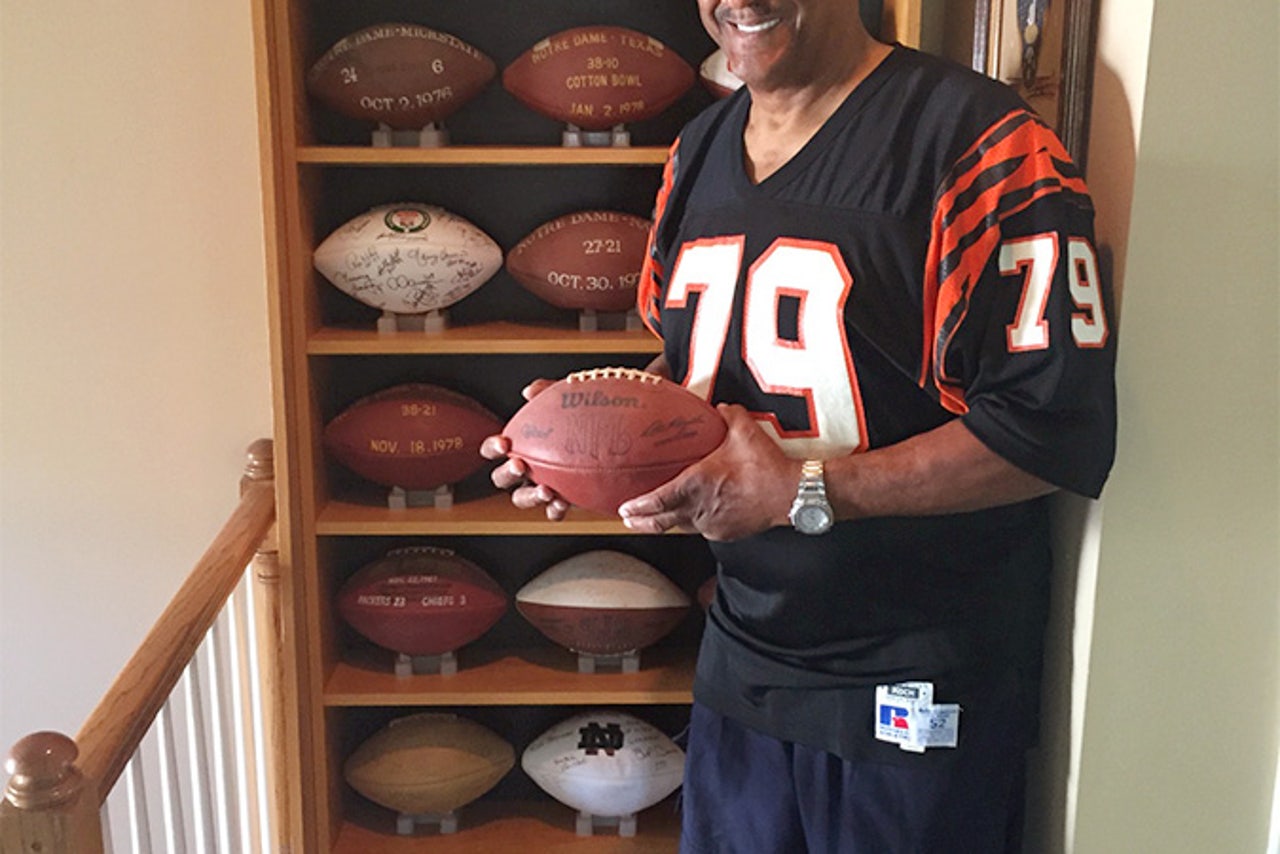 Ross Browner with the prized ball he caught for a one-point PAT.
A little more difficult to impress, however, were his little brothers. Browner was one of six boys who played major college football, and four of them went on to play in the NFL, as well. 
His brother Keith, had four interceptions in five pro seasons at linebacker, including a 55-yard pick-six against Seattle in 1988, and his brother Joey had three interceptions for touchdowns and a fumble return for a score in nine years as a Vikings safety. Jim, a defensive back, never scored in the two seasons he played with Ross in Cincinnati, but he did have two TDs as a running back during his freshman year at Notre Dame and also had a pick-six against Michigan State during his senior season in South Bend, Ind.
"We all had hands," Browner said, laughing. "From the days of playing high school ball, we always played against each other and you had to learn how to catch the ball and play football."
While the pass-catching training didn't come in handy often — a member of the Bengals hands team, Browner also recovered two onside kicks in his NFL career —€" the Bengals were sure glad Browner had it when he got his one and only chance.
"It's very shocking," Browner said of the thrill of a defensive lineman ending up with the ball. "It's always a surprise but really, it's what you're after every play. Get your hands on that ball, you know? Coach is always saying it. 'Get your hands on the ball! Watch the ball!' and when the ball finally gets in your hands, it's like a victory in itself."
PREVIOUS ONE & DONES: 
You can follow Sam Gardner on Twitter or email him at samgardnerfox@gmail.com.
---
---