National Football League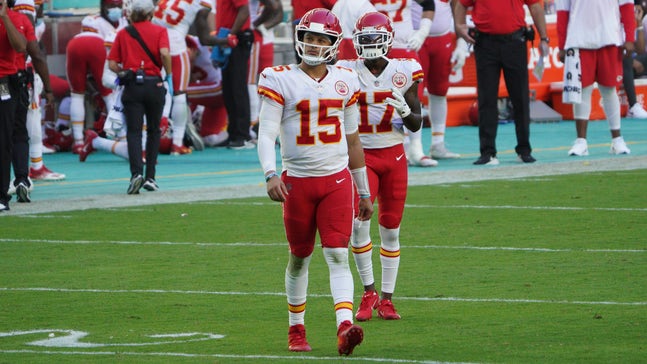 National Football League
NFL's Top Plays Of Week 15
Updated
Dec. 20, 2020 8:07 p.m. EST
Week 15 of the NFL season is upon us, and teams would love nothing more than to head into Christmas with a 'W.'
Here are the biggest moments from another exciting Sunday in the NFL.
Jets upset the Rams
The Jets earned their first win of the season, defeating the Rams, 23-20, and this play sealed the deal.
Bigger than football
Colts punter Rigoberto Sanchez is an inspiration to all, returning to the field two weeks after having a cancerous tumor removed.
Wait, what?
What looked like a Chiefs touchdown turned into a Saints safety.
Age is just a number
Arizona's Larry Fitzgerald made his 121st career score with an almost-impossible grab.
Fake-punt perfection
Arizona's punter Andy Lee went into his passing bag, converting on fourth down with a pass to Ezekiel Turner.
Matty Ice
Matt Ryan started off perfect against the Buccaneers, finding Russell Gage for a touchdown to cap off an impressive opening drive.
That's a lay-up
Or in this instance, a safety – but either way, two points count the same.
Run through the defense
Colts running back Jonathan Taylor turned into a freight train on this touchdown run.
Griddy time
Another Sunday, another touchdown for Vikings wide receiver Adam Thielen.
Can't keep up
Titans wide receiver Corey Davis was just rude for this.
No one man should have all that power
And that man is Titans running back Derrick Henry, who has bullied opposing defenses all season.
Throw up the X
It's been three years, but Dez Bryant has once again found the endzone.
The long way
There have been easier nine-yard runs before, but maybe not many that were this exciting.
Run away and Hyde
There was no catching Seahawks running back Carlos Hyde on this 50-yard touchdown run.
New team, same story
Ravens defensive lineman Yannick Ngakoue is making a major impact against the Jacksonville Jaguars, his former team.
He's back
Antonio Brown finally caught a touchdown pass from Tom Brady in his sixth game of the season.
Not dead yet
The Cowboys playoff chances might be on life support, but Tony Pollard made sure they were still very much alive after this rushing touchdown.
The dagger
CeeDee Lamb officially closed the door on the 49ers with this onside kick return for a touchdown.
Hail Mary
A successful Hail Mary is one of the most exciting plays in football, even if it doesn't lead to a victory.
Snagged that
The Jets got off to a fast start defensively against the Rams with this interception of Jared Goff.
The Cheat Code
Arizona's DeAndre Hopkins was just doing D-Hop things.
Easy Breesy
NOLA quarterback Drew Brees seemed to be perfectly healthy, launching a 51-yard shot down field.
Oh, that Hurts
Philly's Jalen Hurt tossed a dart on third down for six.
Magic man Mahomes
Just one of many Patrick Mahomes highlights.
Stay tuned for more updates.
---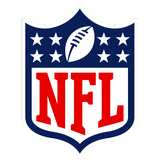 Get more from National Football League
Follow your favorites to get information about games, news and more
---