National Football League
National Football League
NFL Truths: Playoff system is flawed
Published
Dec. 31, 2009 12:00 a.m. ET


My Tiger Woods Tirade is over, and we can now return to the Truth about the NFL.

10. The next time someone tells you that a playoff format would make college football perfect remind him/her of the Colts laying down against the Jets and the legitimate allegations the Patriots and Bengals will lie down this weekend to keep the defending champion Steelers out of the playoffs.

The NFL isn't going to discount tickets for its second exhibition season. It's still going to cost $25 to park your car. But, as is prone to happen this time of year, the league will treat us to a string of meaningless games pitting players mostly trying to avoid injuries.

Oh, there will be a handful of AFC teams giving their all, making last-ditch attempts to secure one of two remaining playoff spots. The problem is, their opponent won't care much about winning or losing. Or, in the case of the Pats and Bengals, the opponent might have incentive to lose.

"Cincinnati is probably going to go into New York and lay down for the Jets and not play them hard just because they're not going to want to see Pittsburgh in (the playoffs)," Steelers linebacker LaMarr Woodley told the media on Wednesday. "No one wants to see Pittsburgh in it. That's just how it is. Everybody knows we're a dangerous team once we get into the playoffs, no matter how we played the whole year."

It's true. Pittsburgh can't qualify for the playoffs if the Pats and Bengals both lose.

If you were Cincinnati or New England and had an opportunity to eliminate two-time Super Bowl winner and fourth-quarter assassin Ben Roethlisberger by keeping the playoff hopes of New York's Mark Sanchez and Houston's Matt Schaub alive, wouldn't you lay down?

New England plays at Houston. Cincy plays at New York. The Pats and Bengals, winners of their divisions, have secured playoff spots, and there's little difference between being a No. 3 or No. 4 seed. Bill Belichick and Marvin Lewis are expected to rest numerous starters on Sunday.

I'm not suggesting the college BCS system is superior to the NFL's playoff system. I'm saying there is no perfect system, and the media ignore the obvious flaws in the pro format.

Last Sunday, the Colts spit on history, pulling Peyton Manning and several other starters from a game that could've put Indy one win from regular-season perfection. We've heard a plethora of excuses and rationalizations for the Colts' decision. The only one that makes a kernel of sense is the Colts, too, want Big Ben on a couch with a remote at playoff time.

Sound crazy? Did you see Roethlisberger's 503-yard masterpiece against the Packers two weeks ago? Did you see his game-winning dart to Mike Wallace as time expired?

If the Steelers qualify and safety Troy Polamalu returns for the playoffs, Mike Tomlin and the Steelers could raise the hell he promised a month ago. Smart football people know this. The Steelers are a great defensive team when Polamalu is on the field. If he'd remained healthy throughout the year, Pittsburgh is 13-3 rather than 8-7 and gasping for life.

So, yeah, it makes sense for the Bengals, Patriots and Colts to lay down. Why not let Denver (Kyle Orton), Baltimore (Joe Flacco), Houston (Schaub) or the Jets (Sanchez) into the tournament and eliminate the champ before the postseason begins?

9. What I just described above wouldn't be a problem if professional sports leagues figured out a way to tie a significant portion of player salaries to victories.

Players should receive two paychecks -- one from their team and one from the league. Money from the league should be dispensed every week to the players on winning teams. I've written about this previously, and the system for paying players for victories would be a bit complex. A special-teams player wouldn't receive the same amount as the starting quarterback. I won't bore you with the details again.

But the reality is the best way to motivate players in today's era when the games are dominated by money is to tie a portion of the money to winning. This is the missing ingredient in all of professional sports right now. Fans care more about winning than many of the players do.

8. Rather than offer up ridiculous excuses for throwing the Jets game, Colts team president Bill Polian should apologize to his fan base and acknowledge the club made a mistake.

A simple apology would diffuse much of the negative energy engulfing the Indianapolis franchise. Polian's refusal to acknowledge the club's mistake is throwing gas on a fire that could damage coach Jim Caldwell long term in Indianapolis.

Polian will survive. His resume is impeccable. He built Super Bowl teams in Buffalo, Carolina and Indianapolis. He's the best executive in all of professional sports. Caldwell has very little on his resume. He failed as the head coach at Wake Forest, and he's known around Indy as the coach who is riding Peyton Manning's offensive coattail and Tony Dungy's defensive coattail.

Guiding the Colts to an undefeated record was going to be Caldwell's signature moment, his stamp of legitimacy. Now he'll get no credit regardless what the Colts accomplish. He's the idiot who pulled Manning away from history. Caldwell is the idiot who denied Colts fans their date with history.

Sports teams sell the message that fans are a part of the team, that crowd noise is important, that the team can't survive unless the city's taxpayers ante up for a new stadium. Colts fans paid $100 for a ticket, $30 to park and $12 for a beer. They buy overpriced jerseys and caps. I'm sure half the fans inside Lucas Oil Stadium carried cameras to take pictures of the historic moment when the Colts won their 15th game. The city of Indianapolis was ready to go down in history.

It's not difficult to understand why the fans feel jilted and are outraged. Just apologize.

7. Redskins owner Daniel Snyder and Fritz Pollard Alliance chairman John Wooten have made a mockery of the NFL's Rooney Rule, the law that stipulates teams must interview a minority candidate for head coach and general manager.

According to all reports, Snyder wants to hire former Broncos coach Mike Shanahan to replace Jim Zorn. It makes sense. John Elway left Shanahan with an impressive resume. What doesn't make sense is Snyder's unwillingness to fire Zorn before conducting his search.

To cover up this bit of stupidity, Snyder and/or one of his flunkies got Andrea Kremer and Chris Mortensen to ignore common sense and report that Washington defensive backs coach Jerry Gray, who is black, interviewed to be Zorn's successor.

Again, Zorn has yet to be fired. I doubt that a member of Zorn's coaching staff would interview for the job while Zorn is still the coach. Plus, even if Gray and/or defensive coordinator Greg Blache did interview to be Zorn's successor, Kremer and Mortensen should recognize the sham/token interviews for what they are -- circumvention of the Rooney Rule.

Thankfully, an aggressive TV reporter out of Denver, Josina Anderson, and my boy Mike Florio over at Profootballtalk.com called B.S. on the charade. Now everyone, including a reporter at The Washington Post, is backtracking and trying to get their stories straight.

Look, Snyder is a spoiled billionaire who makes up the rules as he sees fit. He's stayed in character. Wooten is the bad guy in all of this. He's supposed to be looking out for minority job candidates and he vouched for the "token" interview of Gray.

That's probably because at age 73 Wooten is a token himself. He's chairman of the Fritz Pollard Alliance because he can be easily manipulated by commissioner Roger Goodell, who left it to Wooten to determine the legitimacy of Gray's "interview."

The Frtiz Pollard Alliance no longer has any credibility and should be disbanded. Or maybe the organization should try a different name, House Negroes Alliance.

The Rooney Rule may have outlived its usefulness as it relates to coaching. There are currently seven black NFL head coaches (20 percent). The rule certainly needs to be tweaked. Rather than requiring owners to interview a minority coaching candidate whenever a job becomes available, maybe the league should require all of its owners and team presidents/general managers to spend a day and evening with minority coaches at the annual owners meetings.

6. Why isn't Josina Anderson covering the NFL for a major network?

She's third string at FOX 31 in Denver, but she is consistently breaking news on the NFL. She's been involved in stories regarding players using water pills to mask steroid use, positive drug tests for Ricky Williams and Travis Henry, a season-ending injury for Larry Johnson and now she was the spark for exposing Snyder's manipulation of the Rooney Rule.

I'm not friends with Josina Anderson. I've talked with her once for about 15 minutes. I've just noticed that her little TV station keeps popping up in NFL stories because of her work. Seems strange she's yet to be discovered by ESPN, FOX, CBS or NBC. Maybe she could be developed into a young Jay Glazer?

5. The best teams are in the AFC, but the NFC playoffs will be totally unpredictable.

Every team in the NFC is capable of advancing to the Super Bowl. I'm rooting for the Eagles, but there's no way I can pick them as the favorite.

OK, I don't see Dallas winning three playoff games. So let's eliminate the Cowboys. Minnesota's defense, special teams, offensive line and the decline of Adrian Peterson make me think Brett Favre will fall short. The Cardinals are too inconsistent. I've never truly believed in the Saints.

That leaves Philly and Green Bay. Given my disdain for Ted Thompson, the Packers playing in the Super Bowl would be my nightmare scenario. Andy Reid and Donovan McNabb have to pull this out for me. I picked the Eagles at the start of the season.

4. If Pittsburgh and Baltimore qualified for the postseason, I could see every AFC team -- except Cincinnati -- advancing to the Super Bowl.

The Bengals are not peaking. Something isn't right with Carson Palmer and Cincy's offense. The Chiefs held Cincy to 17 points. The Bengals run a conservative attack. They run on first and second downs, play tight ends who can't threaten a defense down the middle of the field and Palmer isn't all that accurate anymore.

San Diego's lack of a consistent running game makes me suspicious of the Chargers. Tom Brady isn't all the way right in New England. The Colts deserve to lose after throwing away perfection. Karma is going to wreck the Colts.

I'm telling you, I like Baltimore and Pittsburgh, especially if Ed Reed and Troy Polamalu are playing. If neither the Ravens or the Steelers make it, I'll reluctantly take the Patriots.

3. Mike Leach is meant to coach in the NFL. He'd be a good fit for Al Davis and the Raiders.

Really, I just brought up Leach so I could bag on Craig James. Wow. The guy is making Todd Marinovich's dad appear rational. James had been one of my favorite broadcasters. I've lost all respect for James. His attack on Leach wasn't about protecting his son's health. It was about protecting his son's bloated, shattered ego.

I don't have a problem with Texas Tech firing Leach for insubordination. My problem is with the tantrum James has thrown on national TV for the past three days. Standing in a dark garage with a mild concussion isn't waterboarding.

2. Let's see, Urban Meyer decided he only needed to focus on faith, family and health for a few (indefinite) months before getting back to football.

I respected Meyer's original decision. Now he comes off like a sore loser after Nick Saban stitched Meyer and the Gators a clown suit in the SEC Championship. And I believe Meyer has legit health concerns.

What bothers me is Meyer said he changed his mind because he was concerned another coach might change the Florida football program. Hmm. Another coach changed the Bowling Green program. Another coach changed the Utah program.

Meyer, like most of the overpaid coaches and players in sports, needs to get over himself. The game (and Florida) would carry on just fine while Meyer spent time healing himself and his family.

1. My MVP ballot: 1. Peyton Manning; 2. Philip Rivers; 3. Chris Johnson; 4. Drew Brees; 5. DeSean Jackson.

That's right. After spending the first half of the season campaigning for Brett Favre, the Minnesota QB didn't crack my top five. He still had an incredible year. He still proved his critics, including me, wrong. I love watching the dude play.

---
---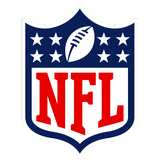 Get more from National Football League
Follow your favorites to get information about games, news and more
---