Los Angeles Rams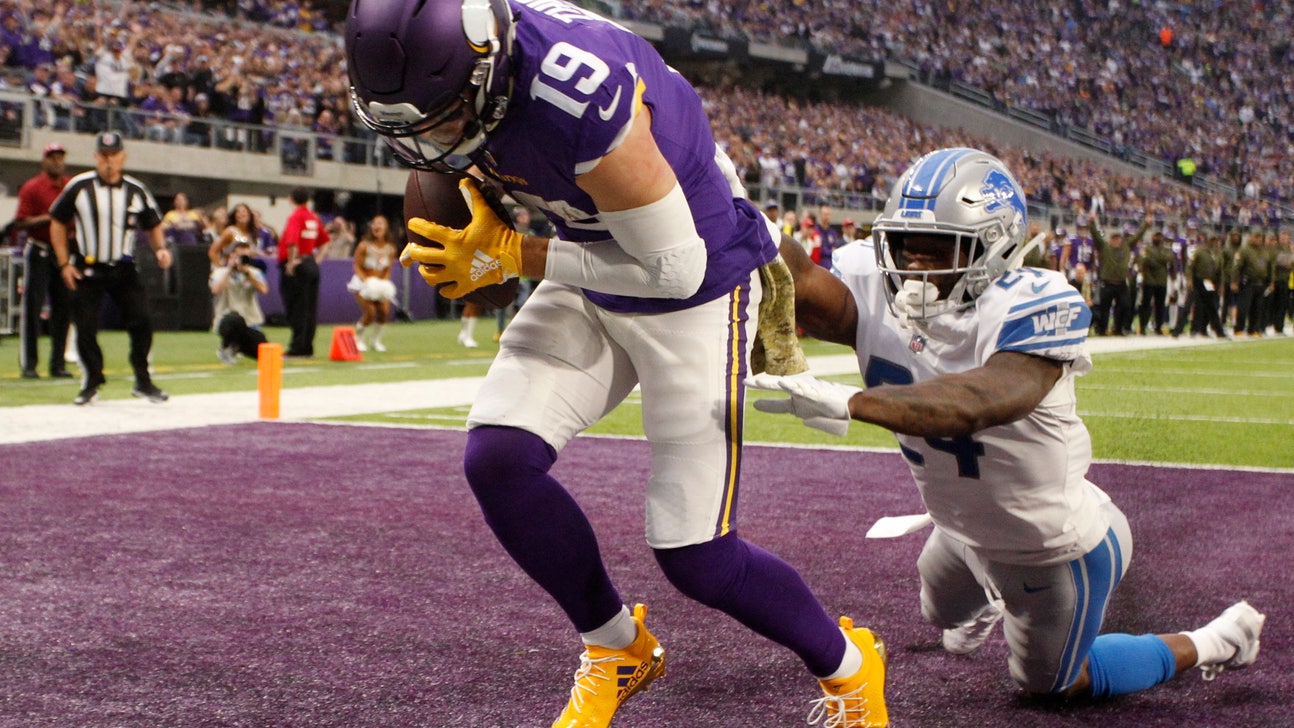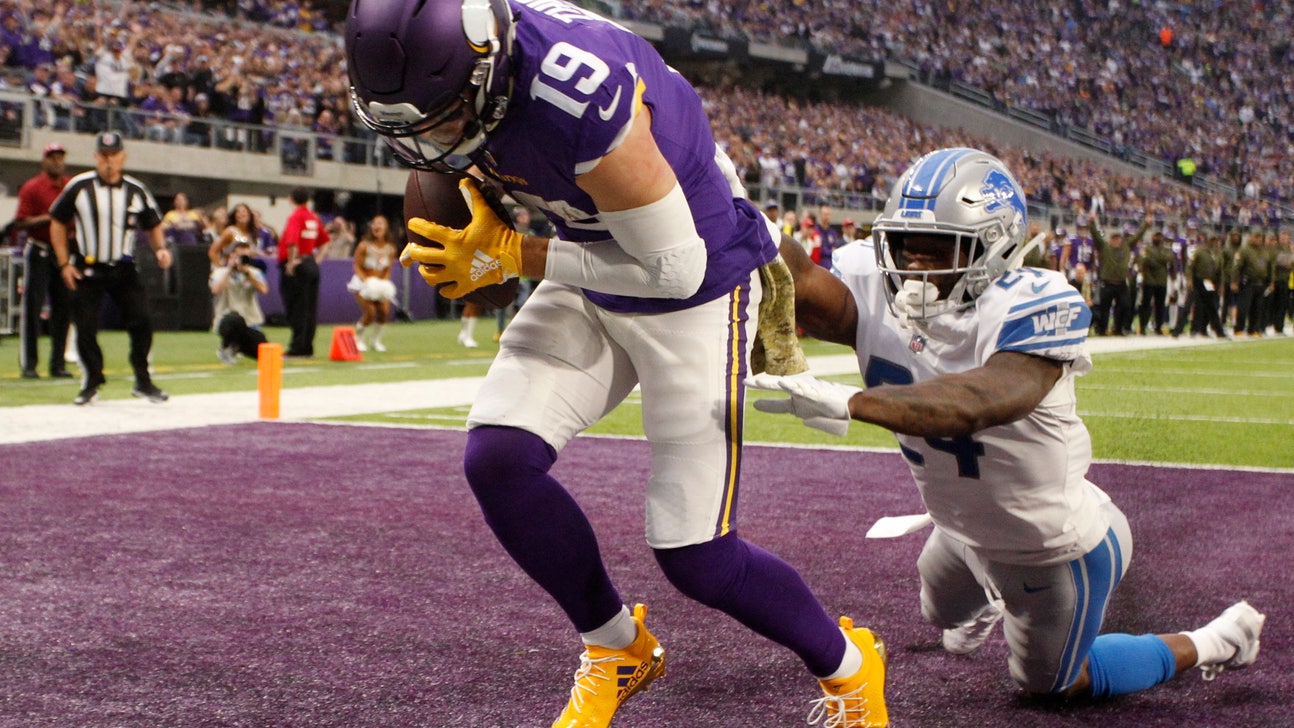 Los Angeles Rams
NFL on pace for record-setting scoring midway through season
Updated
Mar. 4, 2020 7:35 p.m. ET
It's never been easier to score in the NFL.
At the midpoint of the season, the league is on pace to set records for most points, touchdowns and touchdown passes in a single season. Teams have scored 6,440 points, 736 touchdowns and 473 TDs in the air through Week 9.
The increase in offensive production follows the lowest-scoring season this decade. Teams averaged 21.7 points per game in 2017. That's up to 24 points this season. A total of 12 teams are averaging at least 27.5 points per game led by the Chiefs (36.3), Saints (34.9) and Rams (33.2).
There are several reasons scoring has soared. A combination of new rules and rule adjustments over the past few years favor offenses. The league has banned helmet-to-helmet contact, implemented a defenseless receiver rule and a body-weight rule against players making sacks, outlawed low hits on quarterbacks and emphasized illegal contact penalties.
There's also been an influx of innovative, offensive-minded coaches — Sean McVay, Doug Pederson, Kyle Shanahan — and talented young quarterbacks — Patrick Mahomes, Carson Wentz, Jared Goff, among others.
Five quarterbacks — Mahomes, Goff, Matt Ryan, Ben Roethlisberger and Aaron Rodgers — are on pace to throw for 5,000 yards. That only happened nine times previously in league history. Ten QBs have a passer rating over 100, double the total last season.
Games are not only featuring more scoring but there's been plenty of close, down-to-the-wire action. Seventy-one games were decided by one score, eight points or less. That's the fifth-most through nine weeks. Thirty-seven games have been decided by a field goal, which was fourth-most at this point. Ten games have reached overtime and 36 teams have rallied to win or tie after trailing in the fourth quarter or overtime.
Close, high-scoring games are exciting for fans, especially the millions who spend billions of dollars to play fantasy football. All of it is good for the league's television ratings, which are up after declining in 2016 and 2017.
More folks are also watching by live streaming. According to a recent study from Conviva, a real-time measurement platform, NFL live viewing was up 72 percent in plays and 83 percent in viewing hours over the same time frame last year.
Conviva's data shows mobile NFL plays were up 95 percent and prime-time NFL saw 109 percent growth in plays and 97 percent growth in viewing hours.
Here's a look inside the numbers from the first half:
PASSING KING: Drew Brees broke Peyton Manning's record for career passing yards last month. Brees has 72,781 yards passing and counting. Manning had 71,940.
KICKING KING: Adam Vinatieri broke Morten Anderson's record for most points and most field goals. Vinatieri has 2,550 points and 573 field goals. Anderson had 2,544 points and 565 field goals.
THE 500 CLUB: Brees and Tom Brady joined Manning and Brett Favre as the only players to throw 500 TD passes. Brees has 506, one more than Brady. Manning had 539 and Favre had 508.
PATRICK THE GREAT: Mahomes has 29 TD passes and 3,185 yards passing yards, the most in both categories through the first 10 games of a player's career. He also has thrown for at least 300 yards in eight straight games, one away from setting the record he currently shares with Andrew Luck.
THIELEN'S CHASE: Adam Thielen became the first player to have eight 100-yard receiving games to start a season, tying Calvin Johnson for the longest streak of such games. The former undrafted wide receiver has 78 catches for the Vikings. He's on pace to challenge Marvin Harrison's single-season record of 143.
GURLEY GETS IN: Todd Gurley has 16 touchdowns — 12 rushing and four receiving — for the Rams. He's on pace for 28. The record is 31 by Hall of Famer LaDainian Tomlinson.
KIRK COMPLETIONS: Kirk Cousins became the first player to complete at least 30 passes in four consecutive games. Before the season, Cousins became the first player to sign a fully guaranteed contract when the Vikings gave him $84 million for three seasons.
FIRST MISS: Justin Tucker had made all 222 extra points in his career before he missed one at the end of Baltimore's 24-23 loss to New Orleans in Week 7. He hadn't missed any kick 33 yards or shorter in 300 tries his career.
---
---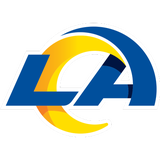 Get more from Los Angeles Rams
Follow your favorites to get information about games, news and more
---