NFL official explains why one of football's worst rules exists in the first place
BY Andrew Lynch • November 15, 2016
It happens far too often.
Your favorite NFL team is driving. It gets down to the goal line, and you're ready to celebrate a touchdown. The running back gets the ball in space, he's headed for six points — and somehow, someway, the ball comes loose, spilling all the way through the back of the end zone. No one recovers it, yet the ball suddenly belongs to the defense, since the rules state that a fumble that goes out of the end zone without being recovered by the offense results in a touchback for the opposing team.
On the surface, it doesn't make any sense. If you're carrying the ball anywhere else on the field and lose it out of bounds, the offense retains possession. So why does one of football's oddest (and arguably worst) rules exist in the first place? In his weekly video breakdown, NFL senior vice president of officiating Dean Blandino offered his best explanation.
"Because the goal line is involved — and this is a consistent application of the impetus rule," Blandino said. "Impetus is the force that puts the ball into an end zone. So if a team provides the impetus that puts a ball into their opponent's end zone . . . then they are responsible for it. They're responsible for it. And if the ball gets out of bounds through the end zone then it is a touchback. [...]
"Now that may seem like an egregious penalty but again, think about it, they put the ball into their opponent's end zone," Blandino said. "If it's not fourth down or inside two minutes, if they recover it, it's a score. So that's potentially a big play, so the penalty for not recovering it . . . has to be big as well. That's why it's a touchback. That's consistent with other loose balls that go into an opponent's end zone. Kicks, punts, fumbles, backward passes."
Wait, what?
If that seems like a roundabout explanation, Blandino clarified things with his conclusion:
"You're responsible for putting the ball into your opponent's end zone, you're responsible for recovering it," Blandino said. "If you don't and it goes out of bounds or the defense recovers, they've defended their goal line, and they get a touchback."
And that's the simplest explanation I've ever heard for that rule. Taking a shot at the end zone is essentially a risk in the rule book, with the reward naturally being a touchdown. If the offense chooses to advance the ball across the goal line in any way, it is responsible for securing possession if things go poorly.
Next, can we start a mass campaign to explain once and for all what a catch is — or, more importantly, what a player must do to establish possession? Honestly, I think if we can educate people on the latter, they'll understand the former. What do you say, Mr. Blandino?
What's that? You joined Katie Nolan recently to discuss that very thing?
Perfect!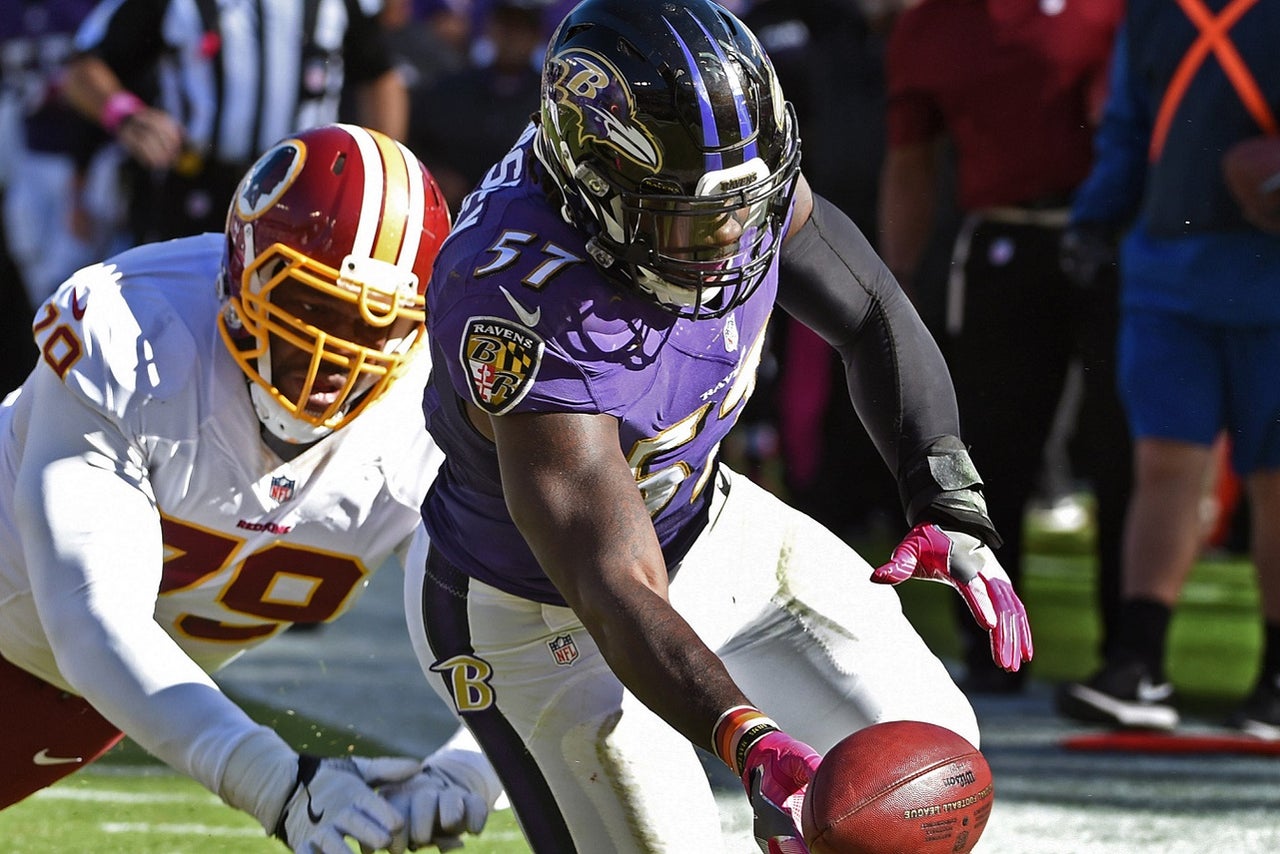 ---
---