National Football League
National Football League
NFL lockout hurts coaches' planning
Published
Apr. 13, 2011 1:00 a.m. ET

In 1978, the NFL expanded the regular season schedule from 14 to 16 games. Despite changing trends in offensive and defensive strategy, the number of plays per game has remained quite consistent.
In a given season, a team will typically run 1,000 plays on either side of the ball. For the stats enthusiasts, each team will run about 450 plays on first down and see around 200 on third down. This results in close to 140 snaps in the red zone with about 25 snaps on the goal line. Regardless of the evolution of the game, these numbers do not change.
I mention them to illustrate that professional football has been and always will be a game of numbers, angles, rhythm and symmetry. All coaches are aware of these aforementioned numbers and prepare their squads accordingly.
However, because there is no contact between players and coaches because there is no collective bargaining agreement (CBA), all rhythm and symmetry in the NFL landscape is in flux. You can argue money 'til the cows come home, but as a coach, mess with my schedule and you run the risk of really pissing me off.
Meticulous planning is essential — putting in place everything from yearlong schedules to what the coaching staff will do when down by eight points on third-and-goal from the 6-yard-line with 2:36 remaining in the fourth quarter.
Today, status quo reigns as every NFL team eyes the April 28-30 NFL draft. Most coaches are operating exactly how they did one year ago (depending on previous employment).
Entire organizations are absorbed in the process of selecting the next group of rookies tabbed to improve their squads. It is an exciting time because it represents a rebirth for some teams and offers an energizing infusion of talent for others.
May 1 should be a day when momentum truly begins rolling. But this year, everything has changed.
Normally, the installation of the essential rhythm begins immediately after the draft as coaches begin their work with rookies during the team's orientation weekend. About the middle of the month, rookies can join teams full time during organized team activities, better known as OTAs, and in minicamp.
OTAs are the NFL version of the long-time high school and college practice of spring football. It is a term that was created within the legalese of the NFL's CBA to define a strict code of who can practice, what types of drills can be run, whether activities are voluntary or mandatory attendance and the amount of contact allowed.
As offensive coordinator in Minnesota and head coach in Baltimore, we would run approximately 1,000 plays in OTAs. We would work on specific plays in about the same ratio of snaps that I outlined above: symmetry!
We would do the exact same thing in training camp running about 1,000 plays in the same manner: symmetry!
The idea is to get everything installed in the OTAs and then start all over again in training camp while refining alignments, assignments and technique. Just as teams wouldn't be ready to play in Week 1 without training camp, training camps won't run smoothly without OTAs.
The team generates rhythm in OTAs and minicamp, builds on that during training camp and preseason games, and then carries that into the regular season.
An additional challenge for coaching staffs in this period of uncertainty will be the signing of undrafted free agents. Most teams will sign between 12 to 20 of these types of players to fill out their roster for their 80-man training camp squad.
Some of these players will get as much as $25,000 to $30,000 as a signing bonus, and they are an important group because you cannot have training camp without them. These players will float in limbo until an agreement is reached.
Once it is permissible to secure undrafted free agents, I can see a signing frenzy happening that will likely cost the clubs a great deal more than what is typically spent.
The inevitable agreement on a new CBA will happen between the players and the owners. It's not a question of if, but when.
Unless it happens within a couple of weeks after the draft, the symmetry I speak of is all blown to hell and it will drive coaches nuts.
New coaches such as Jim Harbaugh, John Fox and Ron Rivera will tell you it is "business as usual," but they are lying. They know they are being put at a huge disadvantage because of the limited interaction with their players.
Even the hold-over head coaches like Jason Garrett and Leslie Frazier, both with new coordinators, know they are being put behind the eight ball. Each will publicly tell you they will adjust and that their expectations for their teams will not change.
But mark my words — at some point during the season if things are not going well they will make reference to the diminished preparation time as being a factor. Not to mention the emotional fatigue the disrupted offseason will have on the coaches who are in a seemingly endless state of readiness on the advent an agreement gets done.
As one coach told me, "We are already having scheduling meetings to determine how many scheduling meetings we will need to redo the schedule."
---
---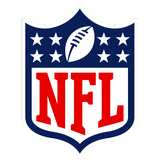 Get more from National Football League
Follow your favorites to get information about games, news and more
---