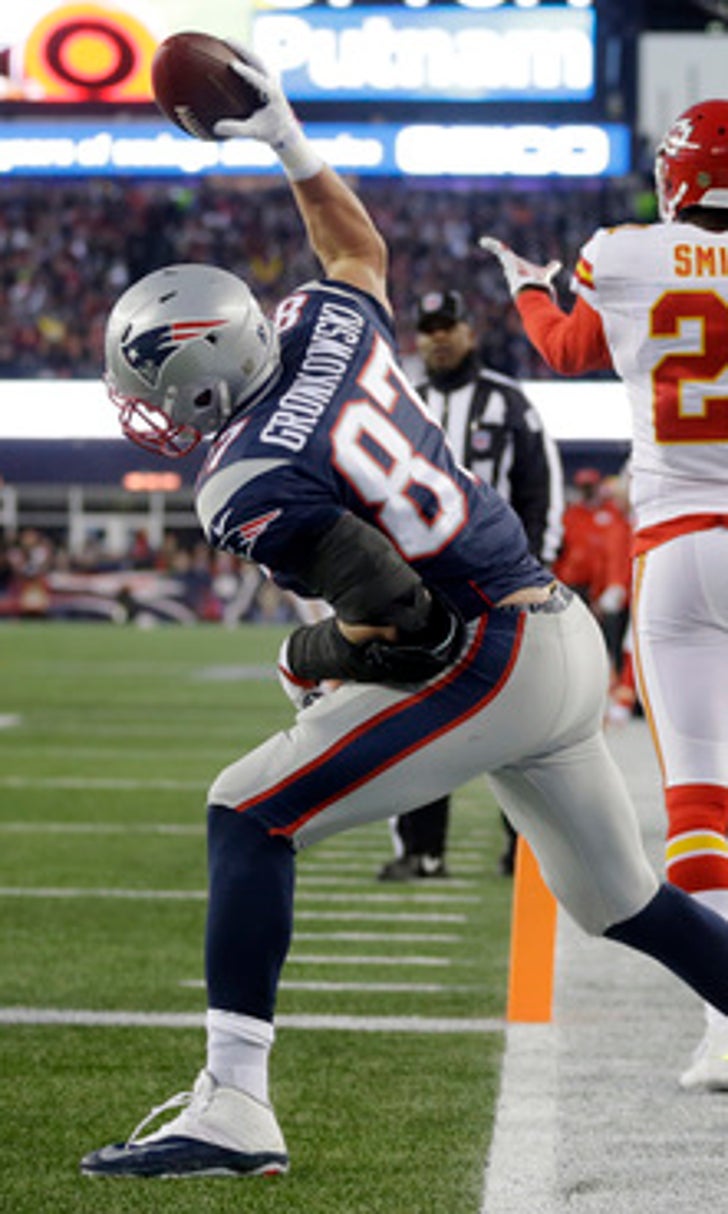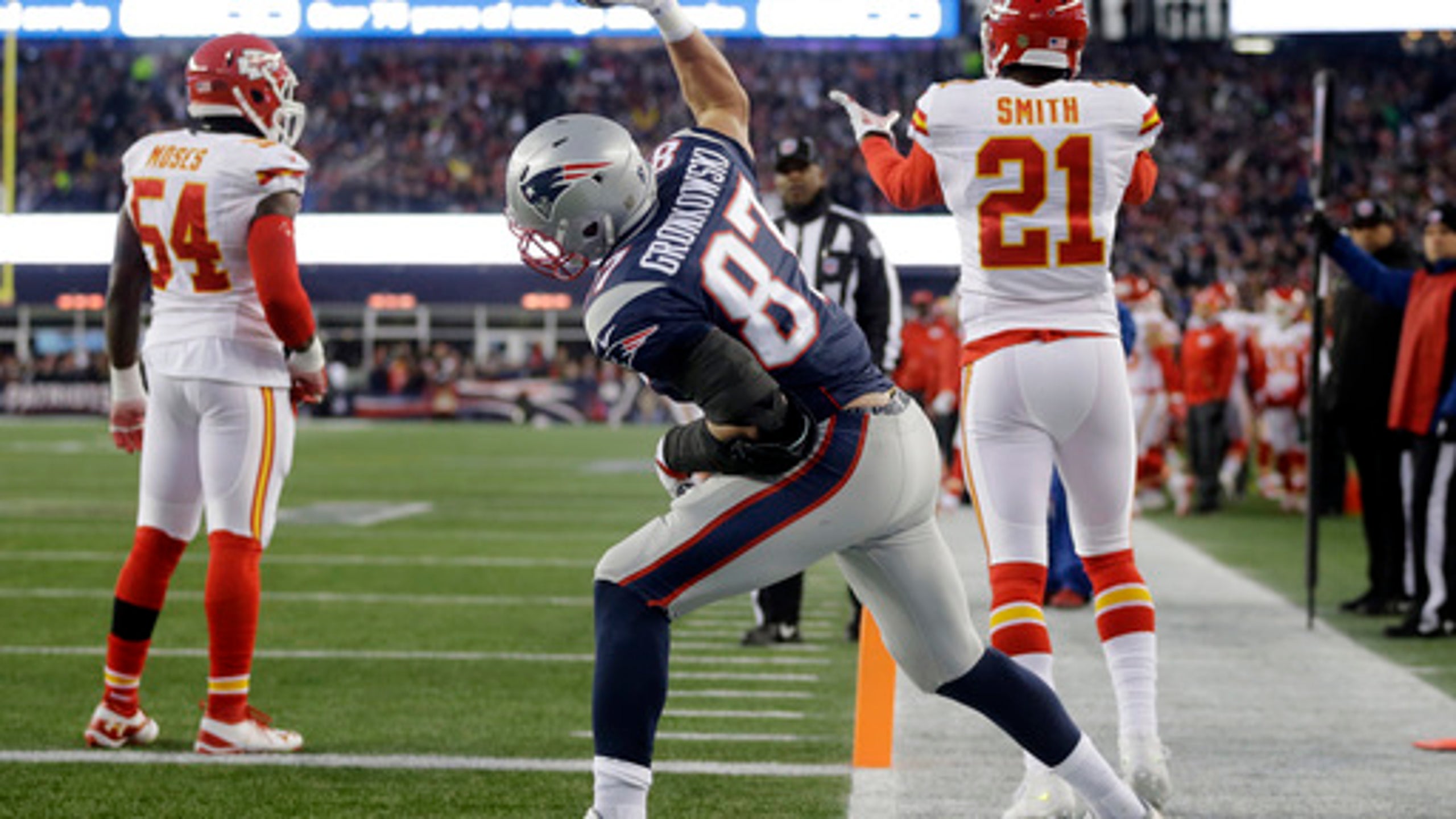 NFL Latest: Jones starts despite police station visit
BY foxsports • January 16, 2016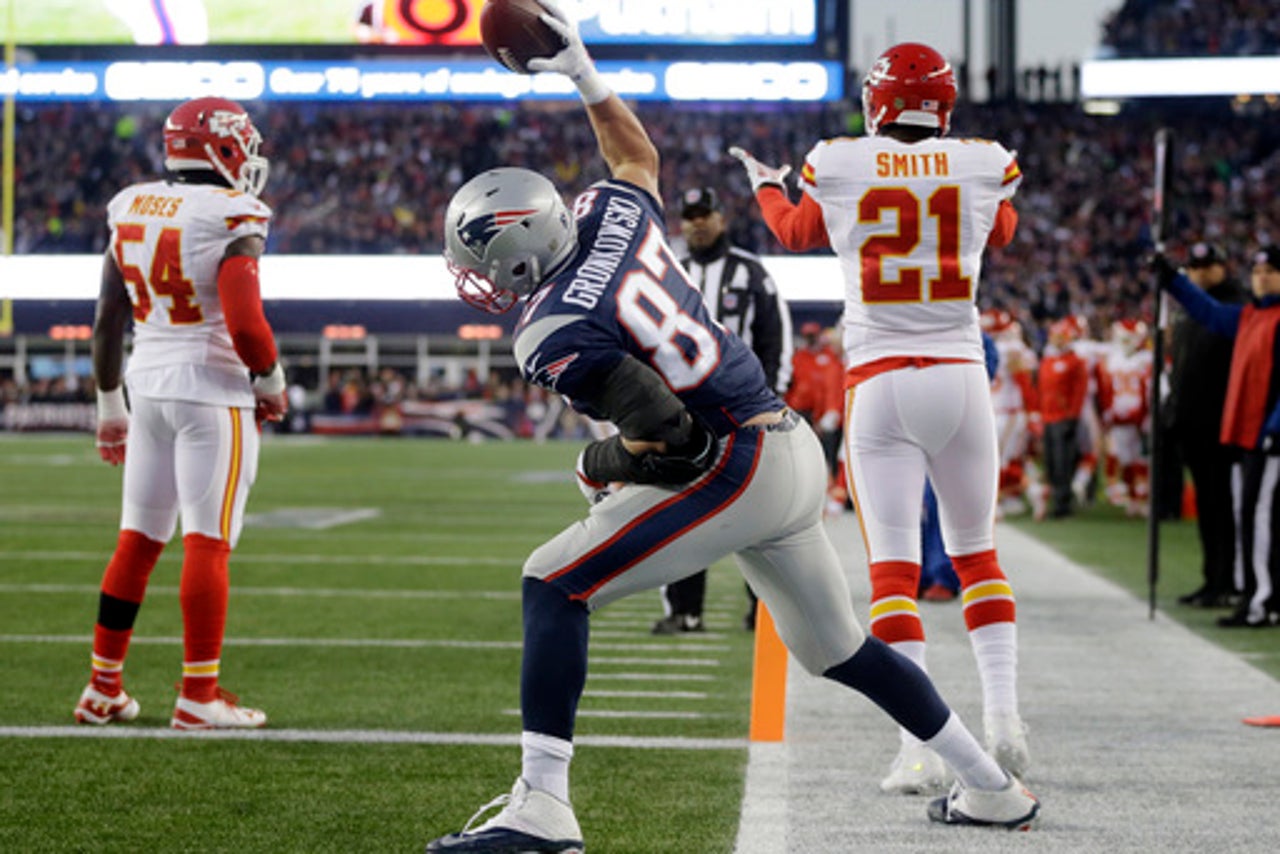 The Latest from NFL wild-card games Sunday. (All times EST)
4:55 p.m.
Chandler Jones started at defensive end for the New England Patriots despite his issues off the field last weekend.
Jones' status was uncertain for the game Saturday against Kansas City after he wandered over to a police station last Sunday, shirtless and disoriented, leaving his house reeking of burnt marijuana.
The Pro Bowl selection, who was fifth in NFL with a career-high 12 1/2 sacks, apologized to his teammates and fans on Thursday, saying he made a ''pretty stupid mistake.'' He declined to elaborate on what happened, and coach Bill Belichick refused to say whether Jones would be benched for any part of the game.
The Chiefs scored a field goal on the first drive, cutting the lead to 7-3.
- Dennis Waszak reporting from Foxborough, Massachusetts.
---
4:45 p.m.
New England's Rob Gronkowski tied Dave Casper and Vernon Davis for the most touchdown catches by a tight end in postseason history with his seventh.
Gronkowski, who was questionable to play with back and knee ailments, caught an 8-yard touchdown pass from Tom Brady on New England's opening drive to give the Patriots an early 7-0 lead over the Kansas City Chiefs in their AFC divisional round playoff game Saturday.
Gronkowski led the Patriots with 11 TD catches during the regular season and became the only tight end in NFL history with five career 10-TD seasons.
- Dennis Waszak reporting from Foxborough, Massachusetts.
---
4:40 p.m.
NFL referees might need to work on their coin tosses in the offseason.
At the AFC division playoff game Saturday between Kansas City and New England, referee Craig Wrolstad flipped the coin, and it was tails - which the Chiefs had called.
But, Wrolstad turned to the Patriots players and said, ''You win the toss.''
One of the Kansas City players then shouted that the Chiefs had called tails - and Wrolstad quickly corrected himself. Kansas City had, indeed, won the toss and deferred the opening kickoff.
The Patriots were involved in a coin flip-related controversy in Week 16, when they lost to the Jets 26-20 in overtime. Bill Belichick told his team to kick if it won the coin toss, which it did. But there was confusion when Patriots wide receiver Matthew Slater thought New England could choose the direction in which the team could kick.
- Dennis Waszak reporting from Foxborough, Massachusetts.
---
AP NFL website: www.pro32.ap.org and www.twitter.com/AP-NFL
---
---