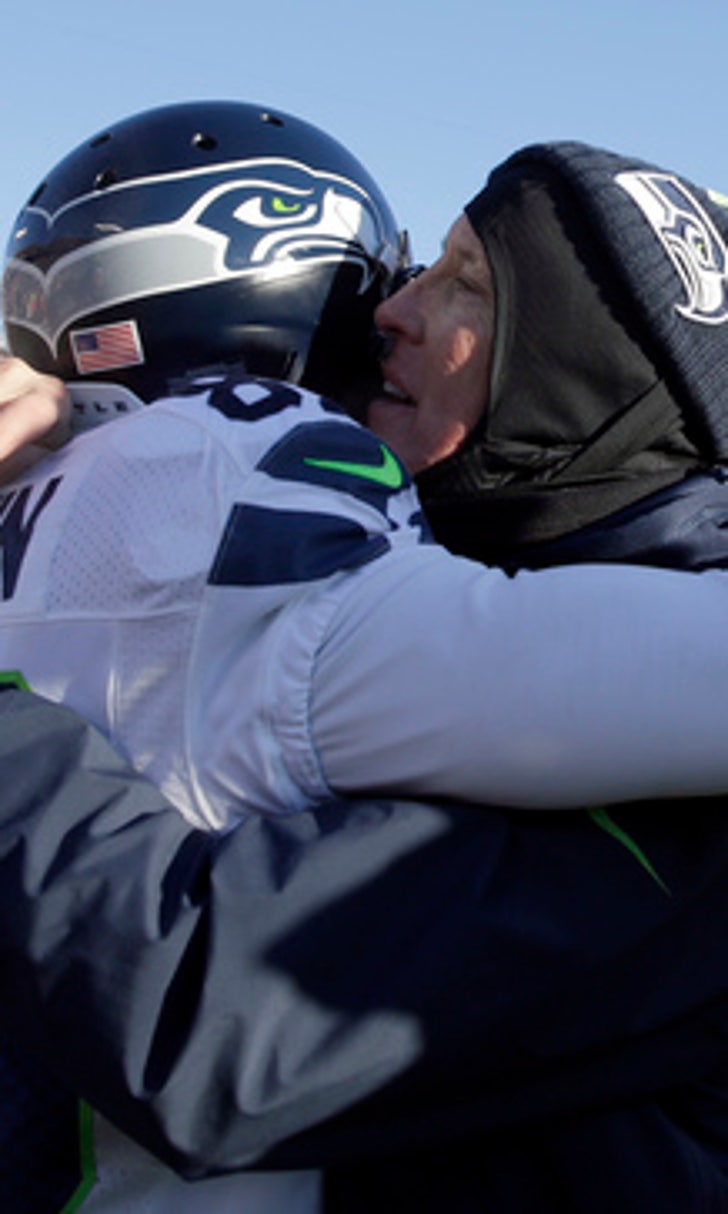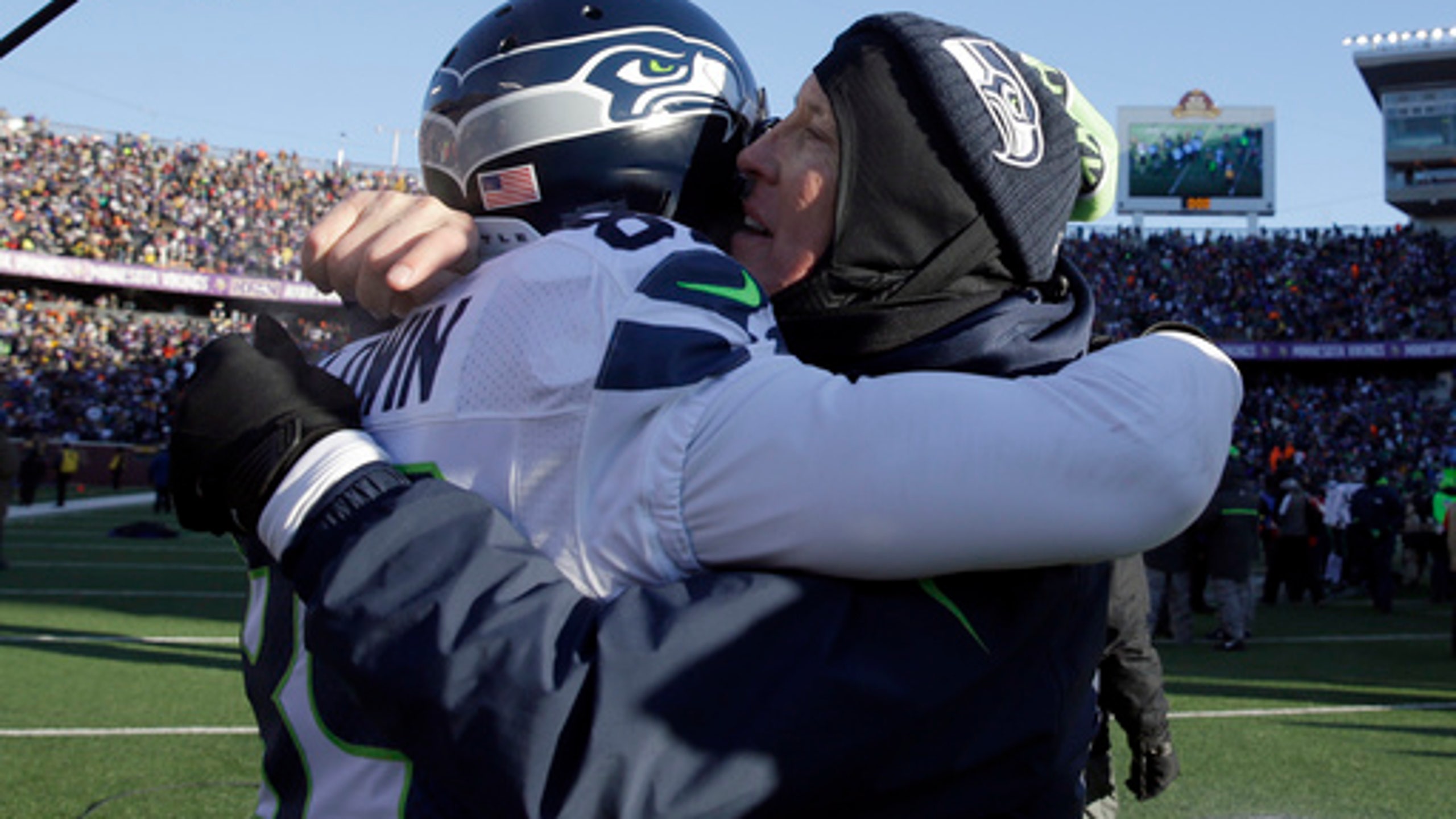 NFC divisional games: Seahawks-Panthers, Packers-Cardinals
BY foxsports • January 10, 2016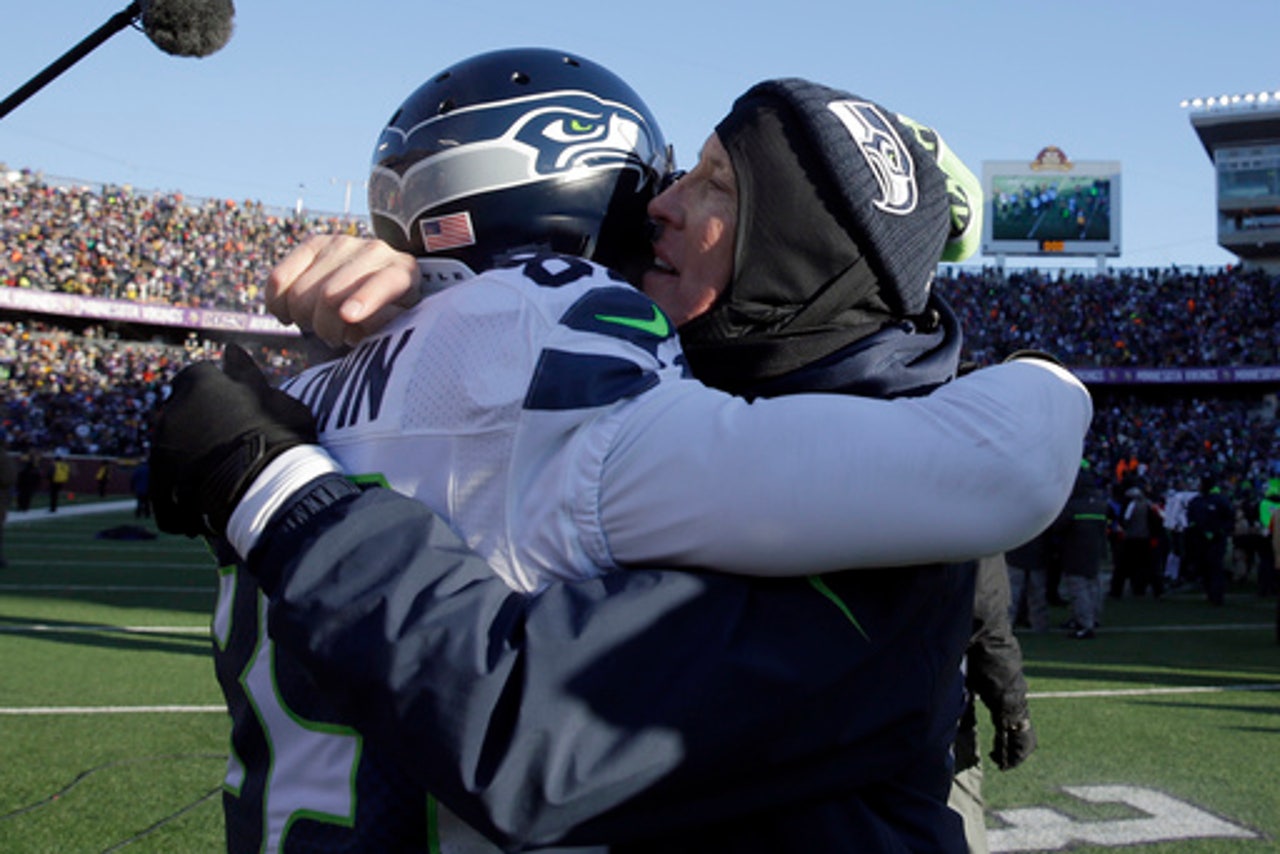 Welcome back from those bye weeks, Carolina and Arizona.
Perhaps the Panthers or the Cardinals, or both of the NFC's top two seeds, will be able to defend their home fields.
No pressure, guys.
The visiting teams mirrored their AFC counterparts by winning the wild-card round games on Sunday, in Seattle's case on a missed 27-yard field-goal attempt by Minnesota with 22 seconds left and for Green Bay with a rally at Washington from an early 11-0 deficit.
Now the two-time defending conference champion Seahawks will take the cross-country trek to face Carolina next Sunday afternoon, and the Packers will travel southwest to play Arizona on Saturday night. Each NFC semifinal game is a rematch of a matchup from the regular season, won by the Panthers and Cardinals, respectively.
Here's a closer look:
GREEN BAY at ARIZONA, Saturday, 8:15 p.m. EST, NBC
The Packers can at least count on this: They'll have plenty of their foam-cheese-head-wearing fans in attendance in the desert, where they appear for road games as much as anywhere. Beyond that, the odds of a return trip to the NFC championship game are stacked against them in the form of a Cardinals team that beat them 38-8 just two weeks ago.
''We kind of felt like this was a possibility,'' Packers quarterback Aaron Rodgers said. ''It's going to be one more competitive game, I bet.''
As the Seahawks found out against the Vikings, though, a blowout win earlier in the season can bring a well-prepared, pride-filled opponent. Thus, the Cardinals can't be expecting another 30-point margin of victory, particularly after Rodgers and the Packers found some much-needed momentum in a 35-18 victory over the Redskins after a flat first quarter.
As long as Rodgers is running the offense, discounting the Packers would be unwise no matter how unorganized and punchless they've looked at times this season. Eddie Lacy and James Starks each had 12 carries on Sunday and combined for 116 yards rushing, production they'll have to repeat to be able to upset the Cardinals in their comfortable home.
Last time, Rodgers was sacked eight times, losing two fumbles that the Cardinals recovered and returned for touchdowns. The Packers finished that game without both of their starting offensive tackles, and David Bakhtiari has missed the past three games on the left side with a sprained left ankle.
The onus is on the defense, though, against a prolific Cardinals team that averaged more than 30 points per game behind the finest of Carson Palmer's 13 seasons in the NFL. Rookie David Johnson has become quite the asset as a runner and a receiver, and a Packers secondary that played on Sunday without top cornerback Sam Shields because of a concussion will have to keep up with the terrific wide receiver trio of Larry Fitzgerald, Michael Floyd and John Brown.
SEATTLE at CAROLINA, Sunday, 1:05 p.m. EST, FOX
Maybe this one should be called the Bravado Bowl.
The Seahawks are the least-likely lower seed to be intimidated on the road, with the swagger built by those consecutive Super Bowl appearances, that wealth of Pro Bowl players discovered later in the draft and the momentum this season they rode to an 8-2 finish. Then there's that last-minute loss to New England in the Super Bowl last season they've been determined to move past.
The last game the Seahawks lost before they started to hit their stride in late October was, interestingly, at home against the Panthers, when they squandered leads of 20-7 in the third quarter and 23-14 in the fourth quarter in a 27-23 defeat. Russell Wilson was sacked four times that day by a defense that ranked sixth in the league and first in the NFC with 44 sacks this season, but the protection down the stretch was much better as Wilson flourished with the best passing performances of his stellar career.
The ground game is a bit of a mystery, with Marshawn Lynch concluding he wasn't ready to return this week from the abdominal injury that has kept him out since mid-November and Christine Michael managing a mere 70 yards on 21 attempts at Minnesota when the Seahawks needed more in conditions that made throwing downfield difficult if not unwise.
The Panthers ought to be prepared to handle this, with their defense that forced an NFL-leading 39 turnovers and placed sixth in both yards and points allowed. They lost to the Seahawks in the divisional round last year, too, but that team needed four straight wins to finish the regular season 7-8-1.
This team strutted its way to a 15-1 record, ruffling some feelings by their opponents along the way while scoring a league-most 500 points. Cam Newton made a strong case for the NFL MVP award, totaling 45 touchdowns and adding some flamboyant end zone dances.
''Their fans couldn't be more fired up. Their players are confident and well-rested and the rest of it. They deserve to feel all of those things,'' Seahawks coach Pete Carroll said of the Panthers. ''They've earned it and had an incredible football season. We know what that side is, and now we're going to try to climb our way through.''
---
Online:
AP NFL website: http://www.pro32.ap.org and AP NFL Twitter feed: http://www.twitter.com/AP-NFL
---
---