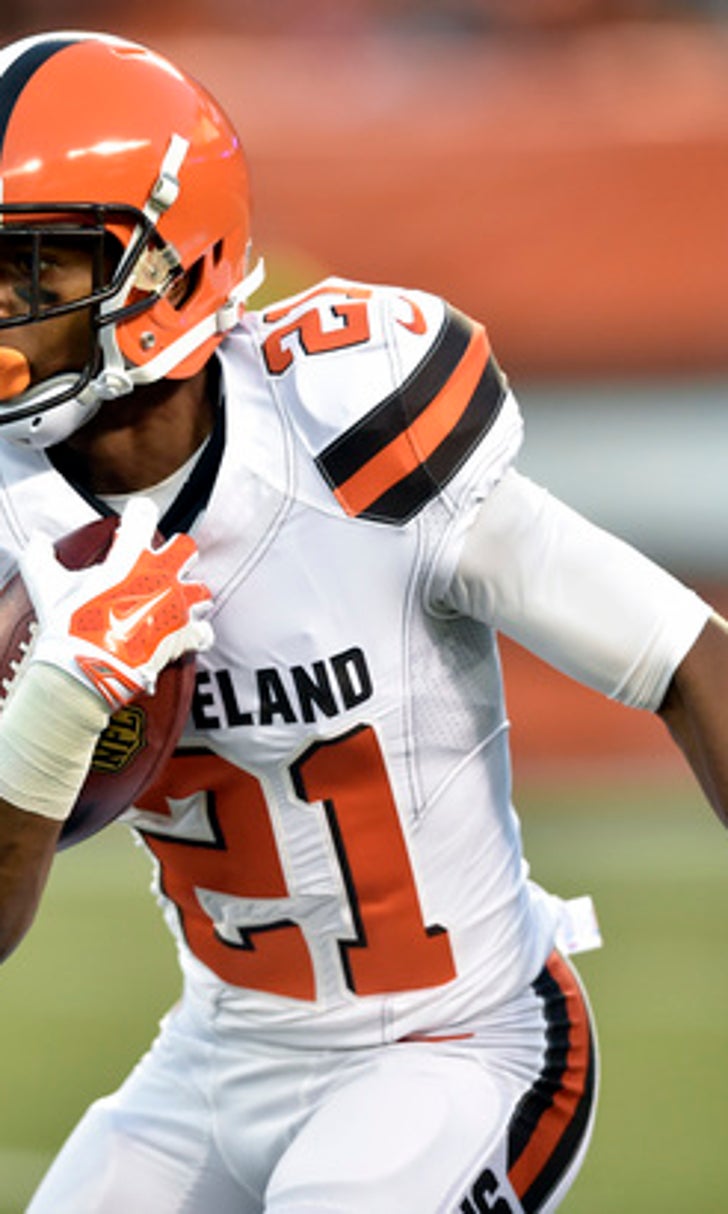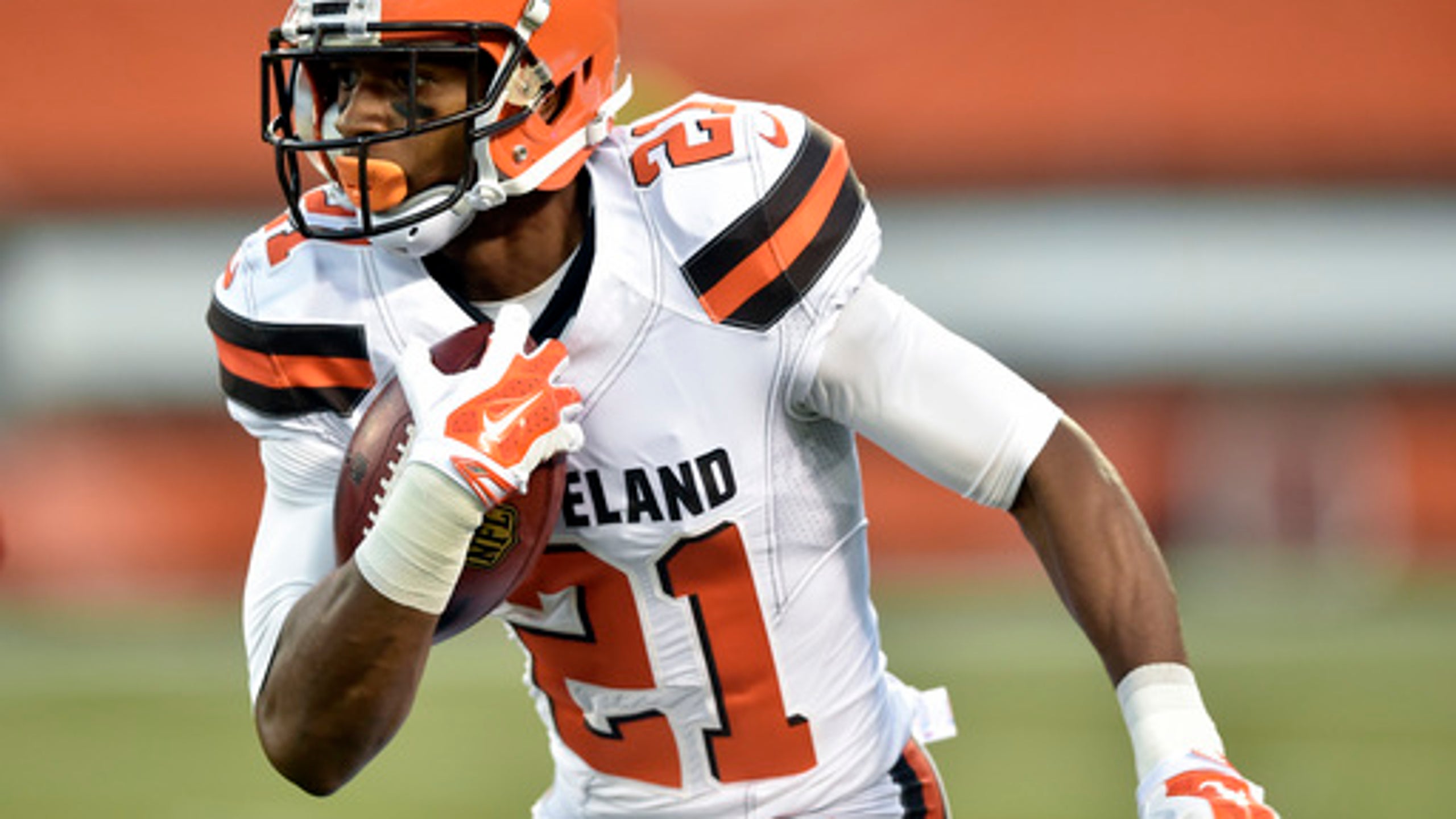 Newly acquired Steelers CB Gilbert welcomes fresh start
BY foxsports • September 5, 2016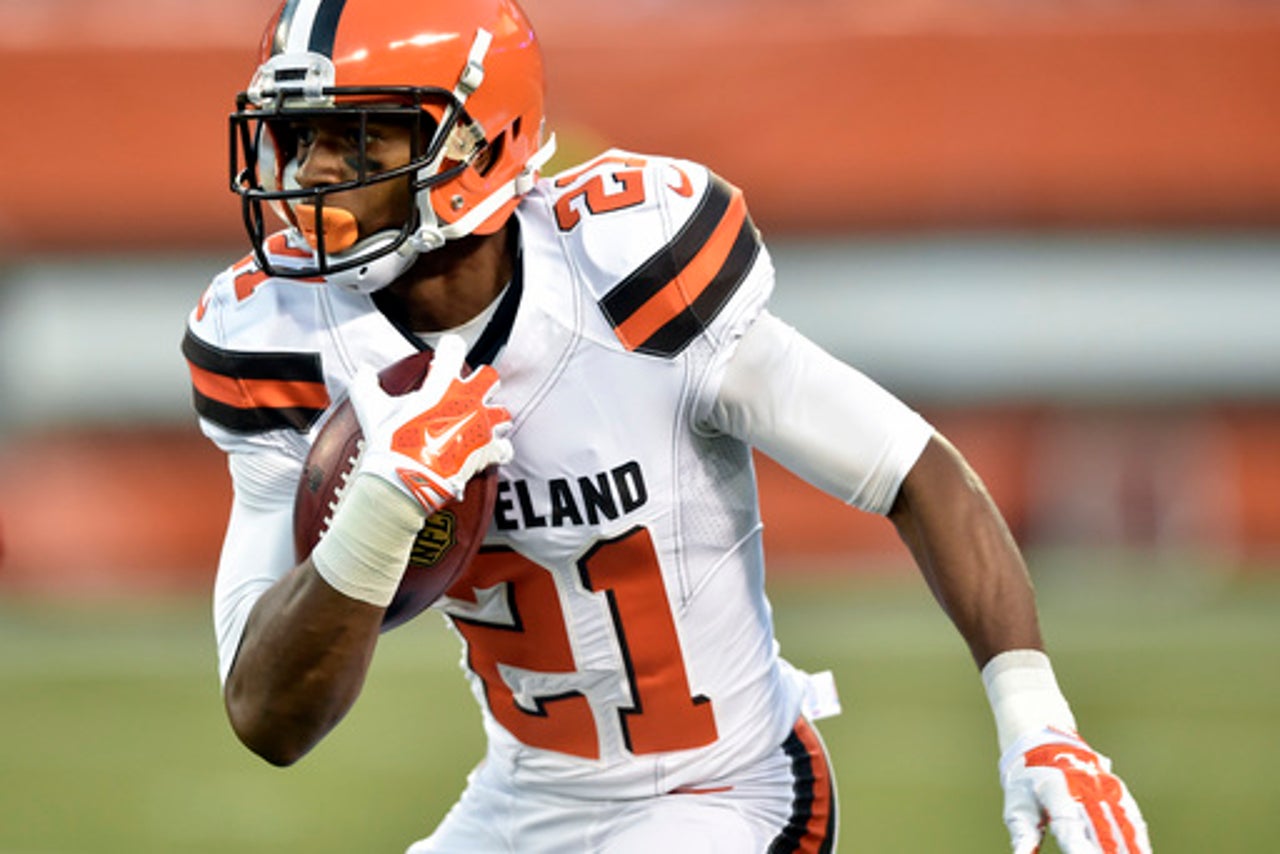 PITTSBURGH (AP) Pittsburgh Steelers cornerback Justin Gilbert welcomes the opportunity for a fresh start.
The Steelers traded their 2018 sixth-round draft pick to Cleveland on Saturday for Gilbert, an embattled yet talented 2014 top-10 draft pick, who struggled with off-field issues and could never live up to his pre-draft hype with the Browns.
Gilbert is aware of his perception and wants to change it in Pittsburgh.
''I'm excited for this new opportunity,'' Gilbert said. ''Words can't even explain how excited I am right now. Everybody's welcoming me with open arms. I'm just grateful.''
Gilbert, the eighth overall pick in 2014, practiced in Pittsburgh for the first time Monday. The 6-foot, 202-pound Gilbert appeared in 23 games with Cleveland, making three starts in two seasons, with 39 tackles and one interception.
Concerns about his behavior off the field didn't help matters. He was suspended by the team for the final game of his rookie season, was involved in a September 2015 road rage incident, and admittedly missed team meetings. Gilbert insists those days are gone.
''There's a lot of things that can distract you when you come in fresh out of college,'' Gilbert said. ''After a year in the league and not getting done what I wanted to get done, it's kind of changed me.''
Gilbert, who missed the Browns' third preseason game with a concussion, doesn't think the lofty expectations of being a top-10 pick were too much to handle. He cited a lack of consistency as the reason things didn't work in Cleveland.
Gilbert believes the locker room leadership in Pittsburgh will help his development.
''These guys know what it takes to win a championship,'' Gilbert said. ''You have quality leaders on offense and defense. So I'm just coming in, looking up to those guys and following their lead for now.''
This is the second straight year Pittsburgh traded a draft pick in an attempt to improve its secondary. Last season, the Steelers sent a fifth-rounder to Philadelphia for cornerback Brandon Boykin, who is no longer with the team. The Steelers drafted Artie Burns No. 25 overall in April, the first time the team took a cornerback in the opening round since Chad Scott in 1997.
Veteran William Gay and third-year cornerback Ross Cockrell are the starters, at least for now). Rookie Sean Davis is the first-team slot cornerback. Senquez Golson, the Steelers' 2015 second-round pick, suffered a Lisfranc foot injury early in training camp that will keep him out long term. The team cut 2015 fourth-round pick Doran Grant on Saturday.
Gilbert said he isn't concerned with playing time. He just wants to finish the year with the Steelers.
''If I'm playing good, I'll be out there. If not, I probably won't be,'' Gilbert said. ''Hopefully, I'll be out there.''
The Steelers hope a change of scenery can help Gilbert realize his potential.
''All I know is what I can do and what I'm going to do for this franchise, just going out and proving it every day,'' Gilbert said. ''I don't really want to talk about it so much, but just show it with my actions on the field and my play.''
NOTES: The Steelers chose their team captains for the 2016 season. QB Ben Roethlisberger is the offensive captain, while Gay and DE Cam Heyward are the defensive captains. Safety Robert Golden is special teams captain.
---
AP NFL website: www.pro32.ap.org and www.twitter.com/AP-NFL
---
---