New York Giants
New York Giants
New York Giants need to get Odell Beckham Jr. some help
Published
Dec. 7, 2015 1:08 p.m. ET

The Giants deserve all of the praise for drafting Odell Beckham Jr. when he's out there making ridiculous one-handed and diving catches. But at some point, the question becomes whether they've done enough to add pieces around him.
On Sunday, Beckham was targeted 11 times. It was the ninth time this year a Giants player has been targeted 10-or-more times in a game. All nine times, it's been Beckham. Julio Jones leads has led the Atlanta Falcons in targets seven times this season. Jarvis Landry owns the Miami Dolphins' top-six totals.
The Giants are relying on Beckham far too often, and former second-round pick Rueben Randle's stopping on a route on the failed fourth-down attempt in the fourth quarter that could've put the game out of reach showed why he hasn't deserved more targets.
But don't just blame Randle, Eli Manning or anybody on the field. Question the front office, which knew Victor Cruz was coming off a torn patellar tendon and therefore couldn't be relied upon.
All that said, credit Beckham for continuing to be a sensational player. His 72-yard touchdown was impressive, as was his hurdling celebration (Lolo Jones tweeted Beckham's form was better than hers) and his ability to shake off a delay-of-game penalty for kicking the ball after an incompletion in overtime. Beckham made a catch on the next play to convert a fourth down.
"If I would've thrown it back ... I really don't see the difference. If you kick the ball back, it's not like I'm screaming F-bombs and kicking the ball back," said Beckham, a soccer fan and former player. "You kick it back to the huddle and we go to the fourth-and-2 play. I really don't think it's a penalty, but it's not my job to make calls."
Both officials near Beckham's boot thought twice about making a potentially game-deciding call in that spot but concurred it was a penalty.
-This excerpt originally appeared in Mike Garafolo's Six Points column.
---
---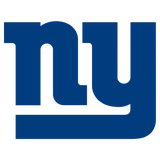 Get more from New York Giants
Follow your favorites to get information about games, news and more
---