National Football League
National Football League
New-look Browns rename home to FirstEnergy Stadium
Published
Jan. 15, 2013 9:51 p.m. ET

Cleveland Browns Stadium's name will change, and a dome and artificial turf are still options, but don't expect cheerleaders or jazzing up the team's beloved orange helmets, team owner Jimmy Haslam said Tuesday.
An electric utility, Akron-based FirstEnergy Corp., bought the naming rights to the stadium, which will be known as FirstEnergy Stadium. Financial terms of the long-term deal weren't disclosed.
''We believe that FirstEnergy and the Cleveland Browns share the same culture, the same desire to win,'' Haslam said after a curtain was raised to show the name logo mounted over a stage decorated with fake grass.
It will be the 23rd NFL venue with a naming rights deal.
Former Browns owner Randy Lerner declined to sell naming rights to the stadium, which opened in 1999 when the team was reintroduced as an expansion franchise.
Haslam bought the Browns from Lerner for around $1 billion last October. Art Modell had moved his team to Baltimore after the 1996 season.
The naming deal includes provisions for stadium signs, event sponsorships and advertising.
No ratepayer money will be used to pay for the name rights, the utility said.
''Both FirstEnergy and the Browns share a rich tradition in this region and it makes good business sense,'' said FirstEnergy President and CEO Tony Alexander.
While FirstEnergy will provide the name, it doesn't provide electricity to the stadium, which is hooked up to the city-owned Cleveland Public Power, FirstEnergy and city officials said.
''There is some irony there,'' said Martin Sweeney, president of the Cleveland City Council, whose approval is needed to change the name of the city-owned stadium.
The lease specifies that the council can only reject a name for limited reasons, including an embarrassing name that promotes illegal drugs, underage drinking or a sex-oriented business. Those don't apply in this case, Sweeney said.
Mayor Frank Jackson said he backed the change. ''The decision to sell naming rights is a business decision by the Browns' owner and he is within his rights to do so,'' he said in a statement.
On other stadium-related questions, Haslam deflected questions on the possibility of building a dome over the open-air stadium or ripping up weather-battered grass in favor or artificial turf. All options remain open, he said.
''We're going to look into everything,'' Haslam said.
But cheerleaders to entertain the blue-collar crowd are out and, anticipating a question, so are changes in the orange helmets, a fan favorite, Haslam said.
On the hiring side, Haslam said he expects a decision soon on a general manager/player personnel executive. No names were mentioned.
Last week, Cleveland hired Carolina offensive coordinator Rob Chudzinski as its sixth head coach since 1999. The team fired coach Pat Shurmur and general manager Tom Heckert.
---
---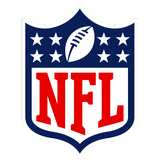 Get more from National Football League
Follow your favorites to get information about games, news and more
---