National Football League
National Football League
New Giants' offense still a work in progress
Published
Aug. 12, 2014 5:18 p.m. ET

EAST RUTHERFORD, N.J. (AP) New York Giants offensive coordinator Ben McAdoo probably would not like to take a long ride with co-owner John Mara these days.
It was Mara who proclaimed the Giants' offense broken after Eli Manning had his worst season in 2013, and the fallout led to the retirement of long-time offensive coordinator Kevin Gilbride and the hiring of the 37-year-old McAdoo from the Green Bay Packers.
Out went the old offense that failed to get the Giants to the playoffs the past three seasons and in came a more modern West Coast scheme.
Three weeks and two games into training camp and the preseason, McAdoo's offense is still a work in progress with the Monday night season opener at Detroit less than a month away.
So imagine Mara in the back seat: ''Is it fixed yet?''
The answer is ''No.''
''At the same point in time, we just like to go out and play sound, smart, and tough,'' McAdoo said Tuesday. ''Be committed to discipline and poise, and execute the way we are capable of executing.''
Manning and the Giants (2-0) have yet to do that in their brief appearances against Buffalo and Pittsburgh. The first-team offense even seemed to take a step back against the Steelers this past weekend despite a 73-yard touchdown run by Rashad Jennings.
In four series, the group had one first down. Manning finished 0-for-2 passing and Victor Cruz has yet to catch a pass in two preseason games.
Neither Cruz nor Manning seems worried. The Giants are using a very vanilla version of the offense in games, and there is little game planning.
''The full offense isn't in,'' Cruz said. ''We're not throwing everything out there right now. It's still a long process getting our legs up under us, getting our footing under us. We're building every day, every game we're building. We're putting more and more in. We're getting more and more comfortable on the practice field. It's only a matter of time before you see everything come to fruition.''
While the players believe in the up-tempo offense, Manning said the players are doing too much thinking on the field and not reacting instinctively. The two-time Super Bowl MVP said the talent is there to run the offense.
Free agent guard Geoff Schwartz said the Chiefs installed a new offense last season and he felt it didn't gel until the 10th week of the season. That might scare some fans, but the Chiefs won their first nine games in 2013.
''It depends on what is going on, how you install it and how the guys are doing,'' Schwartz said. ''There is no timetable. In the NFL you don't have the freedom of time to get used to things. We have to be ready to go on Monday Night Football, the first game. Whatever that takes, we have to do it.''
If there is good news, it's been the success of the running game. It has averaged 146 yards, and having that will make things easier for Manning and McAdoo.
''I said that from the beginning, and I'll continue to say that. This isn't about one man or one man's offense,'' McAdoo said. ''This is about the New York Giants offense growing and learning together. I look forward to the challenge. ''
McAdoo refused to say how much of his offense has been installed. He feels it is where he expected it would be at this point. However, he expects to see more from it.
''You'd like to have that every time you step on the field,'' McAdoo said. ''That's not going to be the case. But at the same point in time we need to take that leap of faith. We need to play fast, we need to trust our instincts - it's a game of anticipation - and belief in your teammates. And if you don't do that, we're not going to grow. You can't be afraid to go out there and make mistakes.''
NOTES: FB John Conner (concussion) may practice later this week. ... The Giants practiced in a drizzle with windy conditions. The wind was worse than the rain, coach Tom Coughlin said. ... WR Victor Cruz still looks a little uncomfortable on his surgically repaired left knee. It didn't stop him from catching a long pass. ... Former Giants RB Andre Brown was cut by Houston.
---
AP NFL website: www.pro32.ap.org and www.twitter.com/AP-NFL
---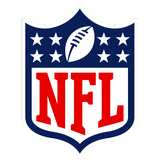 Get more from National Football League
Follow your favorites to get information about games, news and more
---