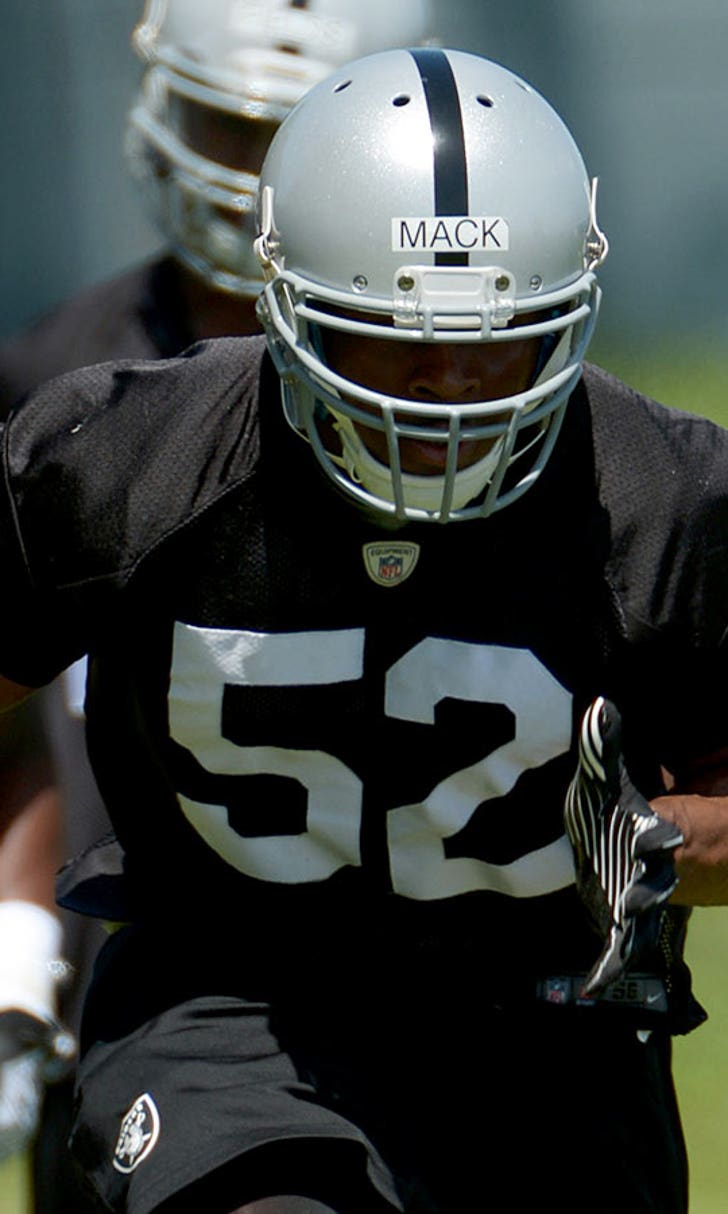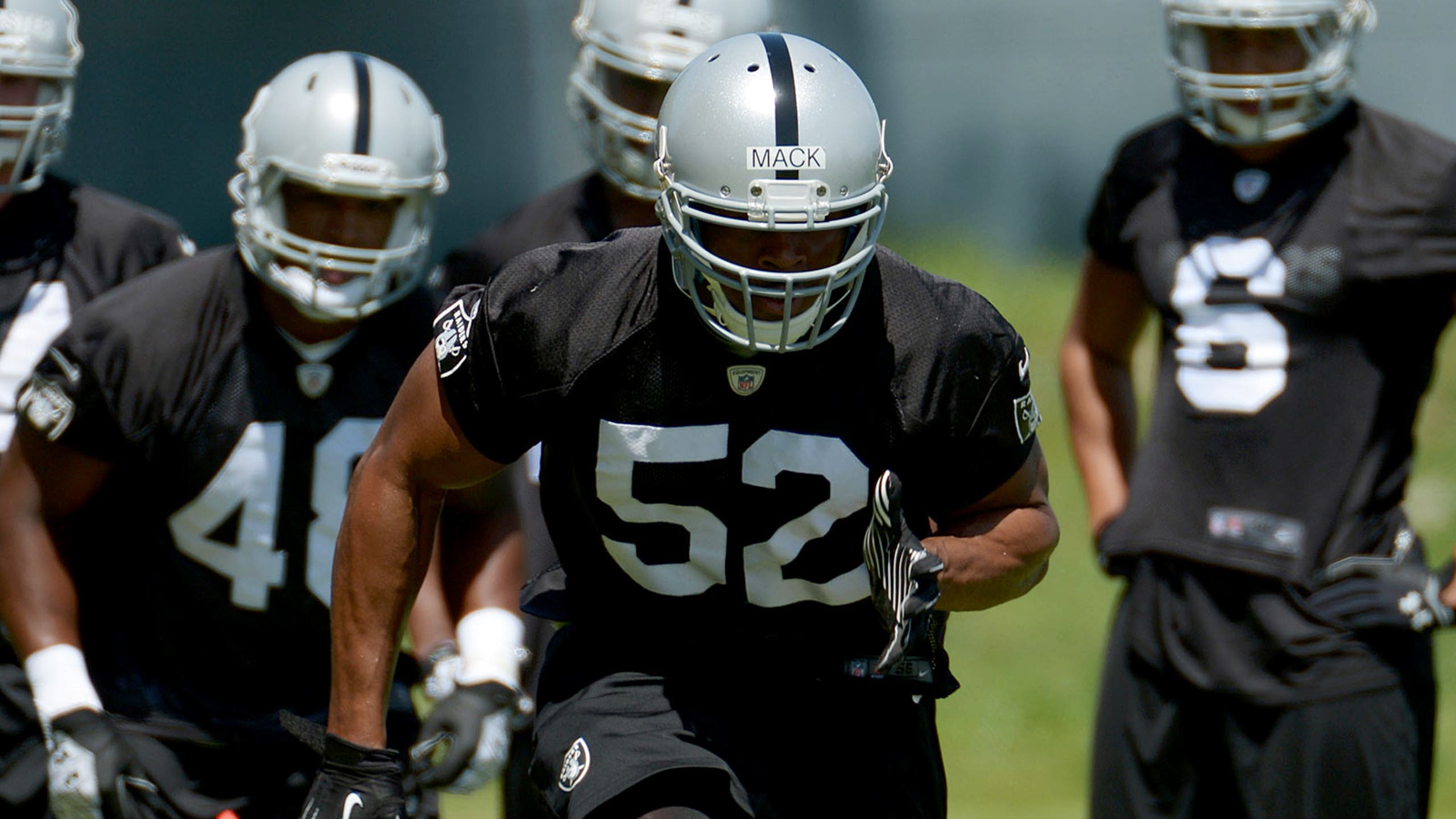 MMQB: Raiders LB Mack is one of NFL's most influential people
BY foxsports • June 18, 2015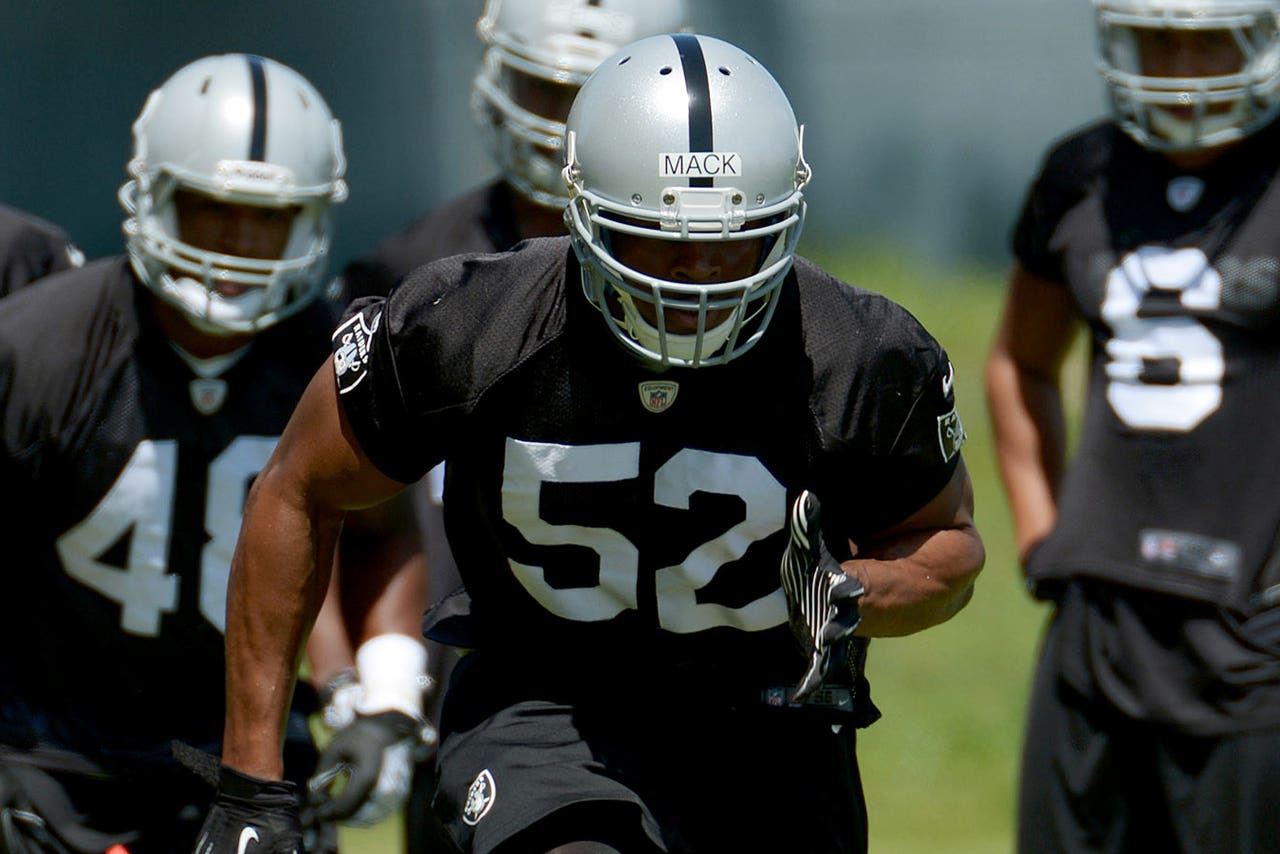 Luckily for the Raiders, Khalil Mack is a humble star.
It's that star power, though, that keeps earning him offseason accolades. The latest for Mack is a spot on MMQB's 100 Most Influential People For The 2015 Season list.
Here's what MMQB writer Andy Benoit had to say about the Raiders pass rusher, who landed at No. 85 on the countdown:
85. Khalil Mack, Linebacker, Oakland Raiders
No player had a greater discrepancy between his performance and his statistics last season than Khalil Mack. That's a good thing. His four sacks represented a small fraction of the damage he actually inflicted as a pass rusher. The litheness and bendability he showed at tiny University of Buffalo translated seamlessly to the NFL, where Mack consistently ate offensive tackles alive with his lateral burst and redirect ability. His sack total—the only mainstream stat for an edge defender—was the only statistic that misrepresented Mack. Unofficially he had 40 "hurries," and he drew eight holding penalties, second-most in the league. He also shined against the run. The Raiders have fielded a consistently weak defense during their 12-year playoff drought, but in Mack they have a game-changing talent. Don't be surprised if the second-year pro is a first-team All-Pro in 2015.
All eyes will be on No. 52 this season, it seems. Mack keeps working on his craft, but the buzz has never been louder.
---
---