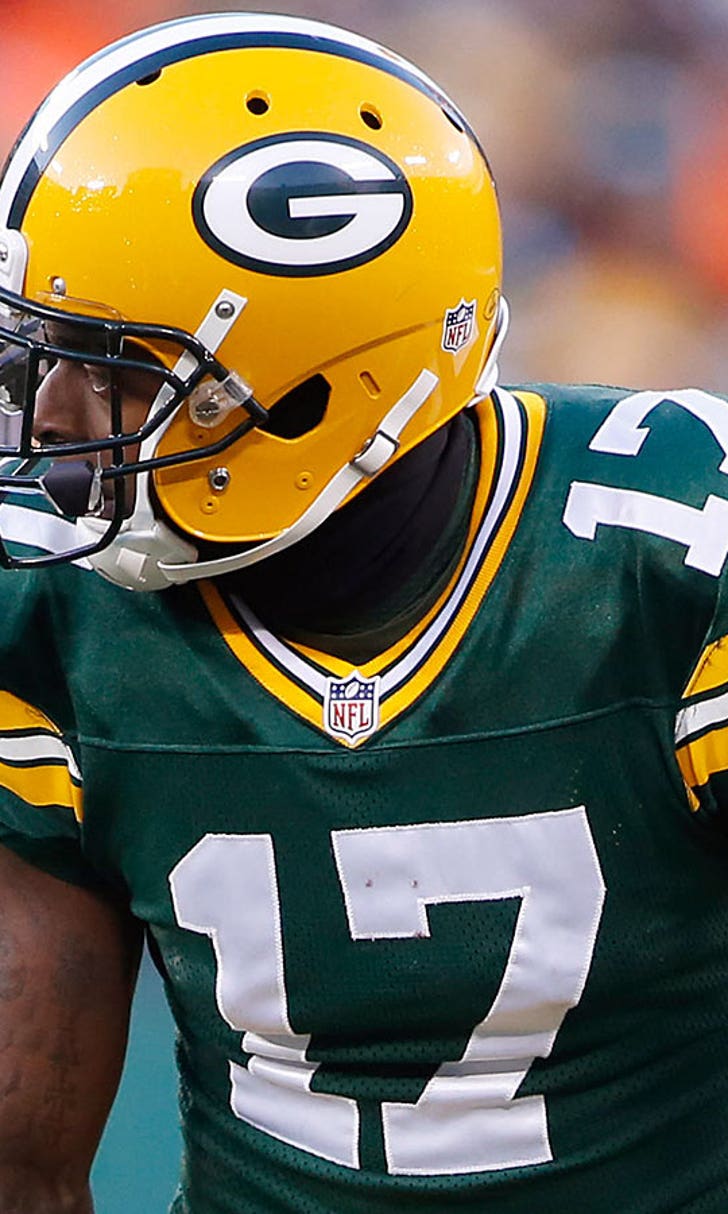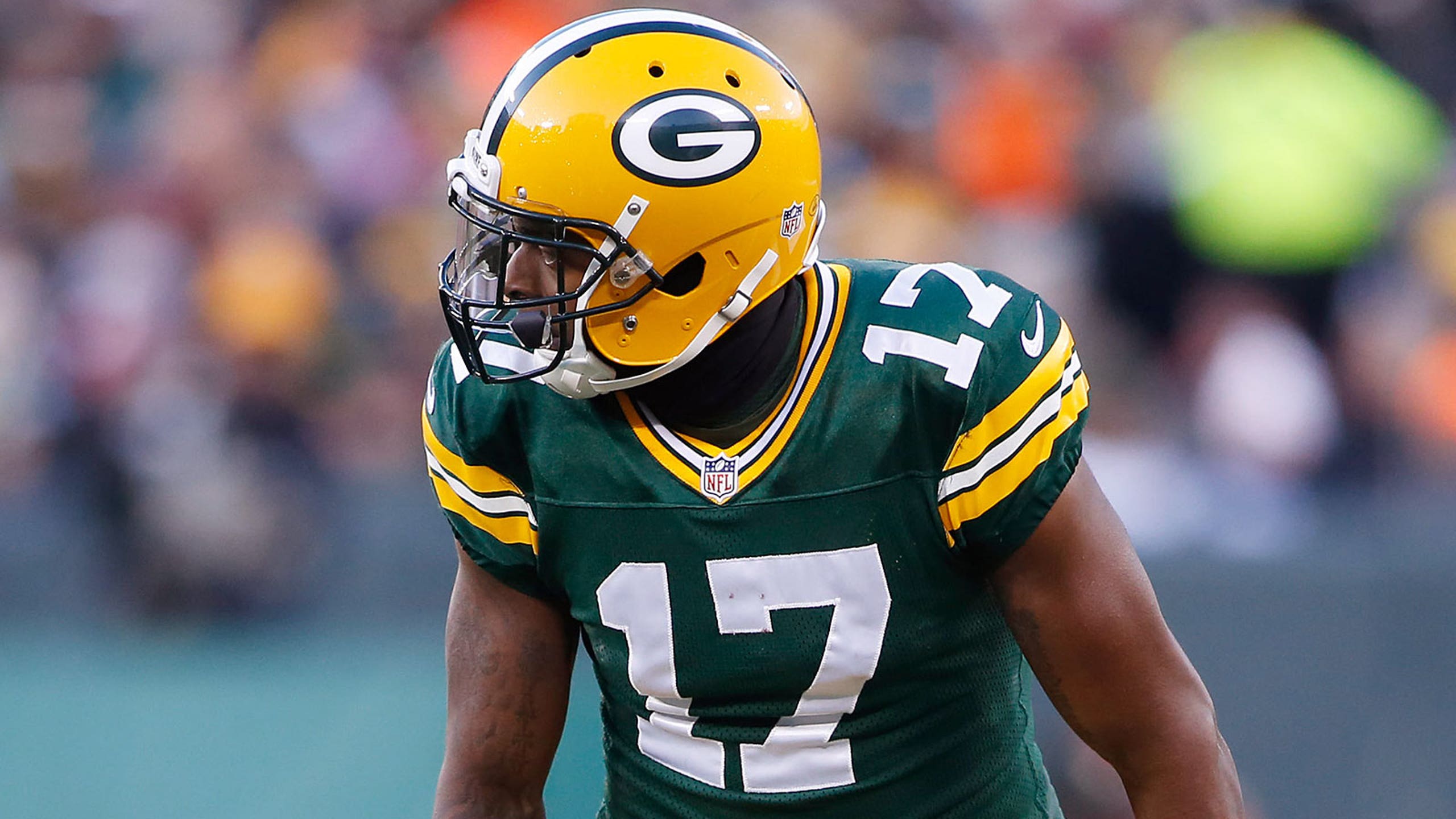 Minicamp roundup: McCarthy calls second-year WR Adams the Packers' 'MVP'
BY Ross Jones • June 16, 2015
Green Bay Packers head coach Mike McCarthy wasted no time showering some praise on wide receiver Davante Adams.
"If you want a clear example of a first-year player taking a second-year jump, you just saw it the last few weeks. He's been really good in practice. If you want me to pick an MVP or all-star, it's Davante," McCarthy said on Tuesday, via the team's website. "I thought the practice was good. We got out of it what we hoped to get out of it."
Adams' production has been a popular talking point in Green Bay. Aaron Rodgers noted this week that he has seen Adams show improvement in practice and believes the young receiver could take his game to the next level.
"I never called out Davante by name last year," the quarterback said, via ESPN Wisconsin. "I was hoping that he would pick it up with his practice habits. But Davante is a very polished player, and he has an excellent demeanor for a guy who's going to be a star. I mean, he carries himself like a star -- which is a very high compliment.
"There's only been a few guys around here who've had that charisma: Charles [Woodson], Julius [Peppers], Greg [Jennings] always had it as a young player. But there's very few guys that really 'get it.' And he has supreme confidence, and it's contagious. And I'm really proud of his approach and his attitude. It makes you want to get him the ball more. It makes you watch the film and have regrets about not giving him more opportunities. And that's again, another compliment for him."
Adams, a second-round pick from a season ago, had 38 receptions for 466 yards and 3 touchdowns as a rookie.
The Fresno State product wasn't the only player to draw compliments.
McCarthy went on to say that rookie wide receiver Ty Montgomery "looked excellent" via the team's Twitter account. "He's picked it up really quick."
When Randall Cobb said recently that it would be a challenge for him to top last season's numbers, the logic was likely referring to the immense depth of receivers in Green Bay. 
One thing is for certain: Rodgers has a wealth of talent in his supporting cast.
Minicamp nuggets from around the NFL
No sign of Dez: Cowboys franchise wide receiver Dez Bryant stood firm on his proclamation that he doesn't plan to attend any of the team's offseason and regular season activities until he signs a long-awaited contract extension. Bryant told Scout.com's Mike Fisher this past weekend that the sixth-year wide receiver could hold out longer than just the opener. "From their perspective, they're looking at the franchise tag, which is a substantial number of 12 and change," Bryant's agent, Tom Condon said on Sirius XM Tuesday. "Next year, they can do it again and it'll average $14 million. So they could go year by year if they like. The problem of course is you don't have Dez at any time during the preseason. From Dez's comments, you may not have him during the regular season for an undetermined amount of time." When Cowboys head coach Jason Garrett was asked the level of concern he has regarding Bryant's threat to skip the opener, according to The Dallas Morning News' Brandon George, the mild-mannered coach quipped: "It doesn't concern me one bit." As noted in last week's Front Office Insider, don't be surprised if a deal doesn't get done soon because of the uncertainty regarding the wide receiver market.
Could Patriots' White fill Shane Vereen role? As the defending champions retool their roster, second-year running back James White has begun to make a splash. The former Wisconsin product made an "awesome wheel-route catch" on Tuesday, according to The Boston Globe's Ben Volin. With former Patriots running back Shane Vereen now playing for the New York Giants, there is certainly some production to be made up. White, who appeared in three games last season, has experience catching the ball out of the backfield, hauling in 39 receptions for 300 yards and 2 touchdowns during his senior season in Madison.
Tennessee's running game: Veteran running back Shonn Greene hadn't been at any of the team's offseason activities and was released on Tuesday. Greene, 29, hasn't had much production since his days with the Jets, but was set to make $3.35 million in 2015. The Titans look toward the future in two young talents Bishop Sankey and David Cobb. In other Titans notes, rookie WR Dorial Green-Beckham practiced "and looked good" for the first time since sustaining a hamstring strain, according to The Tennessean's Jim Wyatt.
Hoyer impressive: The Texans' QB battle ramped up a bit during the team's mandatory minicamp and Hoyer completed passes all over the field, according to The Houston Chronicle's John McClain. Head coach Bill O'Brien has said he won't name a starter until after minicamp, but it appears Hoyer is strengthening his grip on the job. As noted on FOXSports.com two weeks ago, one scout believed Hoyer had the inside track on winning the gig because O'Brien values efficient quarterback play.
Martellus makes an appearance: The Chicago Bears have been without the services of tight end Martellus Bennett this offseason as tries to create leverage for a new deal. Bennett, who avoided a $70K fine by showing up to minicamp, dropped some real talk on local beat reporters.
Carolina's second-year CB opens eyes: Bene Benwikere, who was named to Pro Football Focus' All-Rookie team from a year ago, plans to double down in his second season. In fact, the former fifth-round pick had the play of the day, according to The Charlotte Observer's Joseph Person, picking off Cam Newton on an out route in the first play of team drills. Big things for Benwikere and the entire Carolina D.
Giants WRs take it easy: Much of the hopes for the New York Giants' success this season relies on the wide receiver combo of Odell Beckham Jr. and Victor Cruz. Cruz, who has been rehabbing from a torn patellar tendon, threw the ball around with Beckham on Tuesday. Beckham, of course, continues to take it easy as he has a tweaked left hamstring:
---
---