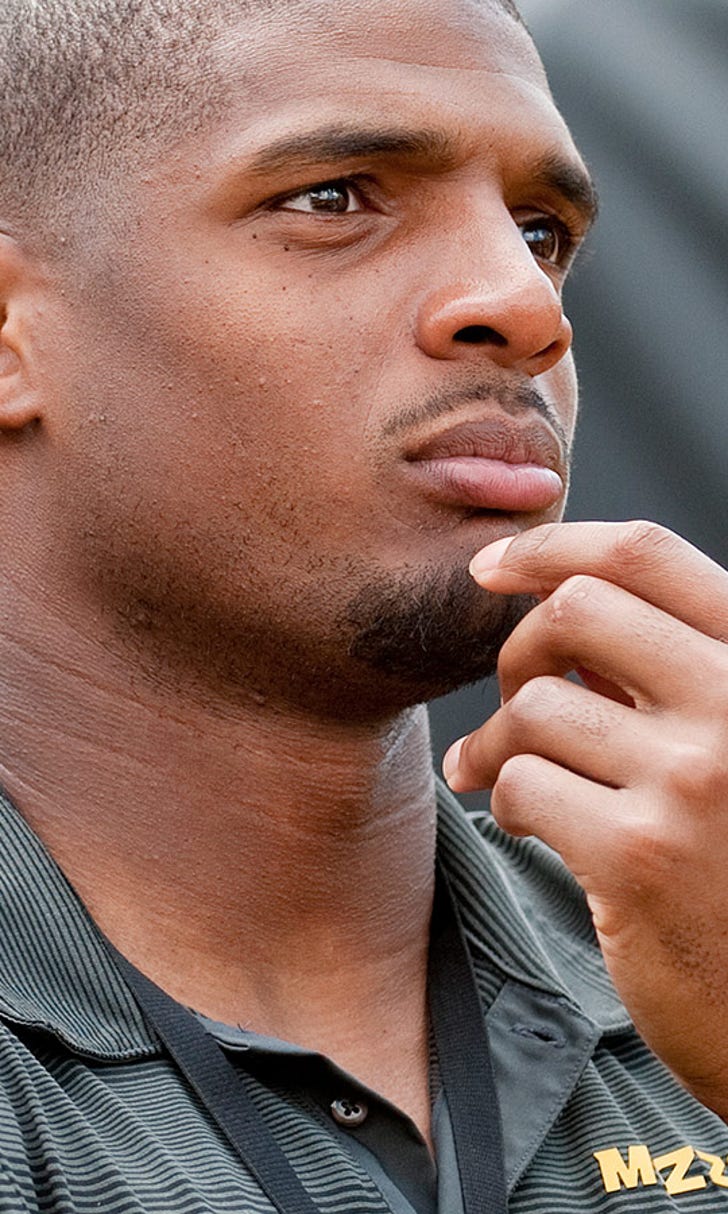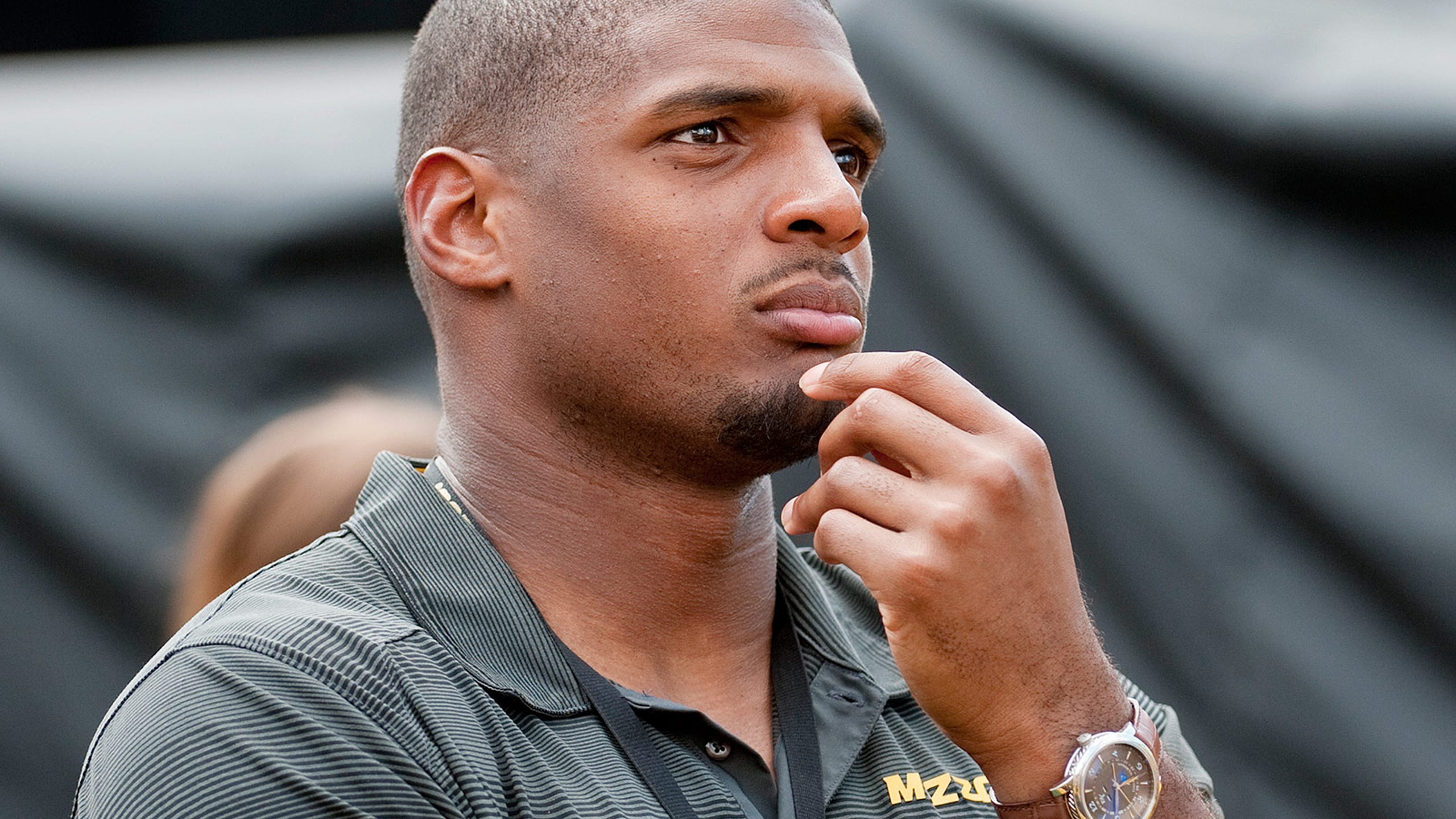 Michael Sam opens up about childhood: 'My brothers were evil people'
BY foxsports • November 21, 2014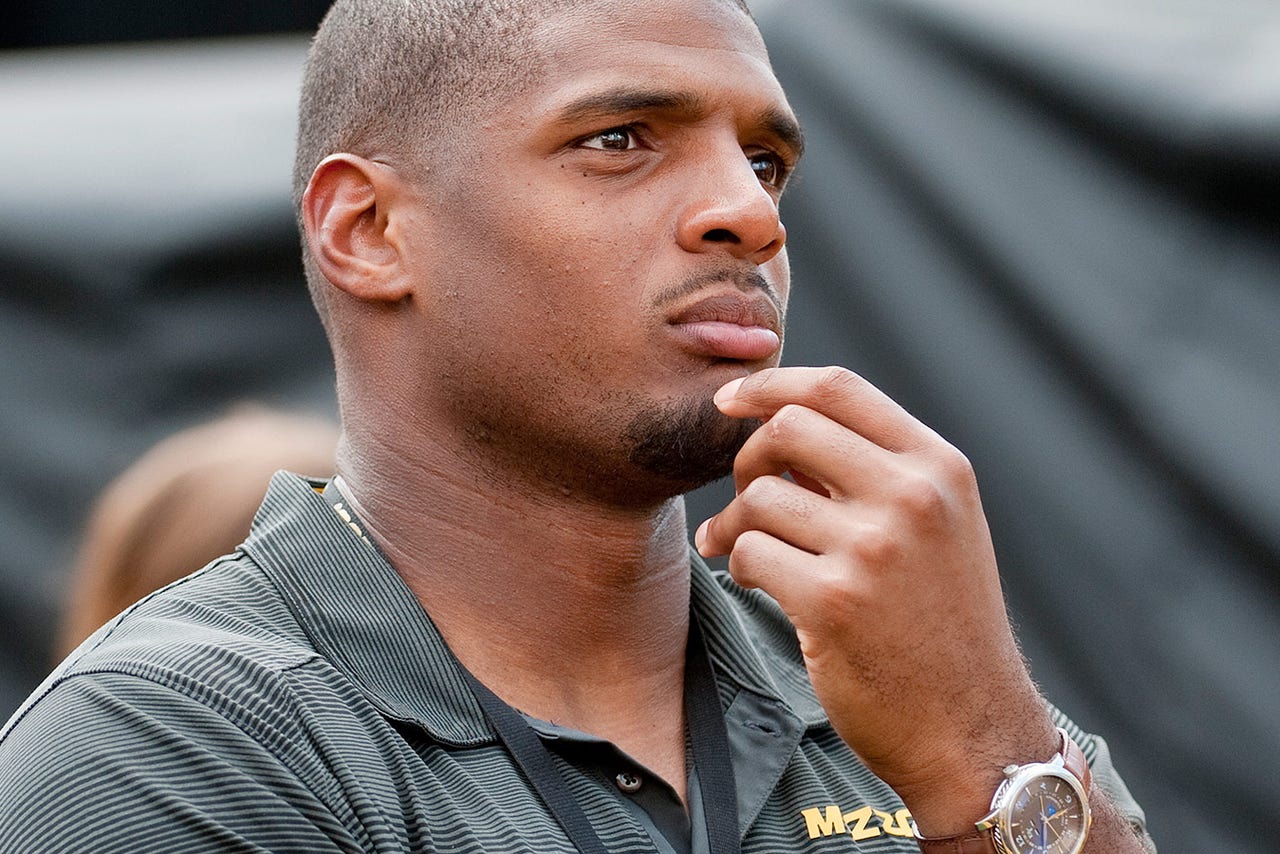 Michael Sam's childhood was no picnic.
Sam, who this year became the first openly gay NFL player, discussed his younger days during a recent interview with GQ. The 24-year-old free-agent linebacker revealed he had an especially rocky relationship with his older brothers, who have been in and out of jail over the years.
"I still got beat up a lot," Sam told GQ. "We called the cops on my brothers so many times I can't even count. Not only for hurting me. They'd abuse my sisters. Verbally abuse my mom. Call me that word, although they meant 'scared,' 'sissy,' not 'gay.'
"Our house was . . . strangers showing up, coming in. When I was a kid, I had no idea what they were doing. Now I know. My brothers were evil people. I don't have a relationship with them now. They've both written me letters from prison. People tell me I need to forgive. I will learn to forgive them. I will love them from a distance, just like I love my dad from a distance. But I will never have a special relationship with them. What I went through was scary. For them to dare to call themselves my brothers — I can't live with that."
Sam, who revealed he was gay to his teammates while playing at the University of Missouri, was drafted by the St. Louis Rams in the seventh round of the 2014 NFL Draft. The 2013 SEC Defensive Player of the Year was cut after the preseason and subsequently signed with the Cowboys, though he's since been released from Dallas' practice squad.
It's been a whirlwind year for Sam, who announced to the world in February he was gay. He clearly has thick skin, though. Such was a necessity growing up in his household.
"Only a handful of people really know how I was raised. Certain family members weren't . . . there," Sam told GQ. "They were ghosts. My brothers were the ones who were there. Most of the time, that was scary. That was a small house, in more ways than one. I couldn't be around. I tried to stay away as much as possible."
Sam survived the tough times. Now, he's one of the most influential people in sports.
MORE FROM NESN:
---
---