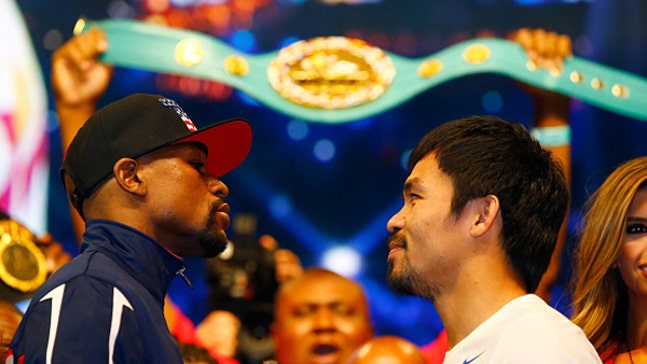 Mayweather vs. Pacquiao: Celebrities and experts make their picks
Published
May. 1, 2015 6:58 p.m. ET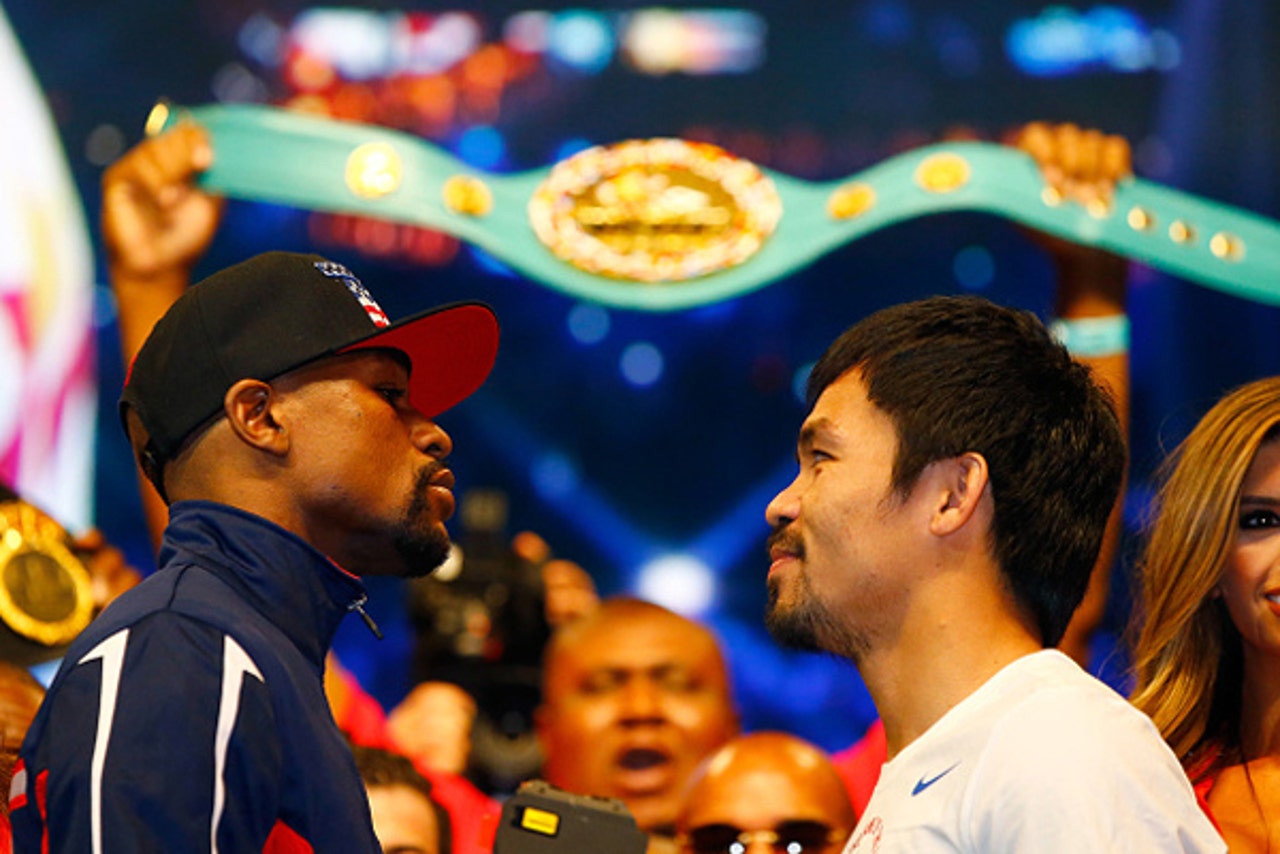 The "Fight of the Century" is almost upon us. Saturday night at the MGM Grand in Las Vegas, the two greatest fighters of their generation will step into a ring and finally settle their long-simmering feud. Floyd Mayweather and Manny Pacquiao will give us the fight we've been begging for and it should be one heck of a show.
Everyone seems to be focused on this fight, it has captivated the world and people from all walks of life are weighing in with their predictions. We have listed the latest celebrity predictions below, so check them all out to see who your favorite stars think will walk away victorious.
We will add to the list as more predictions come in.
Diddy: Mayweather
Mark Wahlberg: Pacquiao
-Wahlberg and Diddy actually have a $250,000 bet on the fight.
Shaquille O'Neal: Mayweather
Tom Brady: Mayweather
Liev Schreiber: Mayweather
Bill Maher: Mayweather
Adriana Lima: Pacquiao
Jamie Foxx: Mayweather
Larry King: Mayweather by decision
Oscar De La Hoya: Mayweather
George Foreman: Pacquiao
Lennox Lewis: Mayweather
Bernard Hopkins: Mayweather
Miguel Cotto: Pacquiao
Shane Mosley: Mayweather
Ricky Hatton: Mayweather
Juan Manuel Marquez: Mayweather
Mike Tyson: Pacquiao
Carl Froch: Mayweather
Amir Khan: Mayweather
Chris Algieri: Mayweather
Paulie Malignaggi: Mayweather
Danny O'Connor: Mayweather
Ronda Rousey: Pacquiao
T.Y. Hilton: Mayweather
Robert Patrick: Pacquiao
Tricia Helfer: Pacquiao
More from Rumors and Rants:
---
---