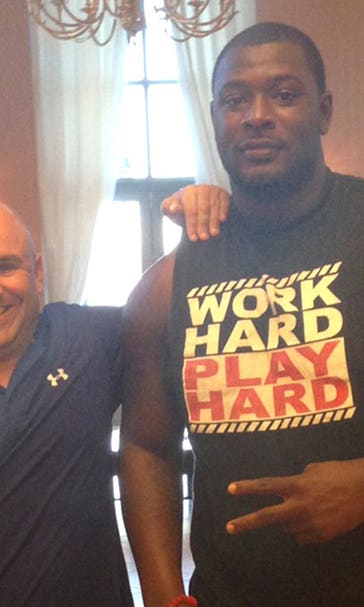 Massive NFL supplemental draft entrant (6-6, 360) faces uphill battle
July 10, 2014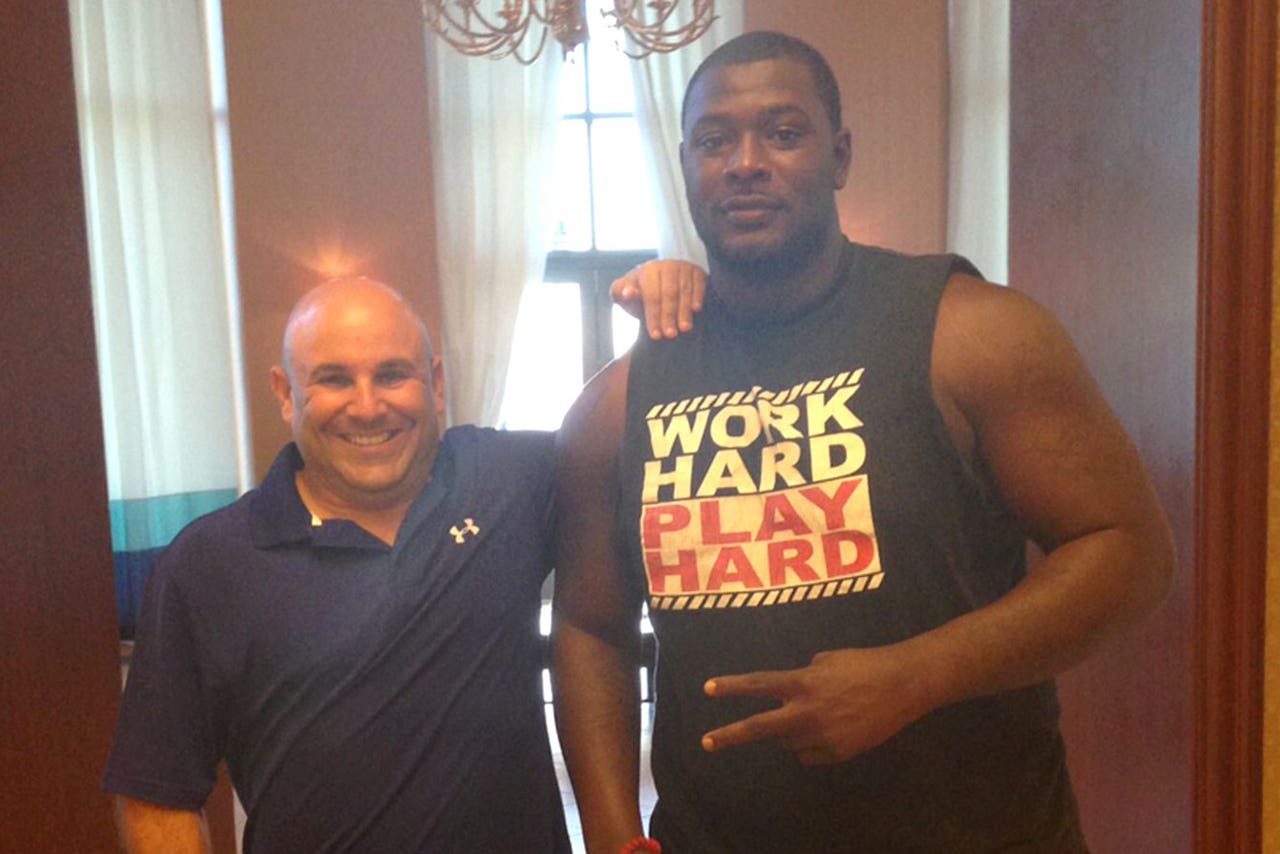 UPDATE: No players were selected in the NFL Supplemental Draft. All four eligible players become unrestricted free agents and can sign with any team. 
The last year for LaKendrick Ross has been marred by uncertainty.
After being declared academically ineligible for the 2013 season at Virginia-Lynchburg, the 6-foot-6, 360-pound defensive tackle spent his time in the weight room, attending class and practice but never lost hope of one day performing on the big stage.
When he learned he wouldn't be eligible for this upcoming season, he reached out to former teammate, good friend and Tampa Bay Buccaneers cornerback Keith Lewis, who put him in touch with his agent Glen Lansky. It was then when opportunity would greet itself again.
Ross, who is one of four players eligible for Thursday's NFL Supplemental Draft, has dealt with adversity in life the same way he does on the football field: He overpowers it.
Nicknamed "Blindside," Ross' upbringing was riddled by tragedy.
At 12, Ross learned his mother died of a heart attack. A brief time after, he and his two brothers were sent to group housing. Over the ensuing years, Ross would be sent to 10 group homes spanning five states, including Pennsylvania and North Carolina.
On the night before one of the most anticipated days of his life, Ross was dealing with the nerves just like any other 21-year-old.
"I'm playing Madden at home with some friends and that's about it," Ross told FOXSports.com during a telephone interview Wednesday night. "I haven't really been trying to think about it too much."
The annual selection process is for underclassmen, who didn't petition the NFL for early entry before the draft deadline but are ineligible for the upcoming college football season. After the selection order is determined, each team has an opportunity to use a draft pick on a player. If a player is selected, the team must forfeit the corresponding pick for the 2015 NFL Draft.
Ross' athleticism, which is displayed in this video playing basketball, and size has teams intrigued. Eleven NFL clubs attended his pro day, which he described as "nerve-wracking," this past Monday at his high school in Portsmouth, Va.
"All I know is that he's raw and a big man," one AFC scout told FOXSports.com.
It's no secret that Ross needs some seasoning and experience.
After playing one full season of high school football, he landed offers from Virginia Tech, Virginia and Temple. With subpar SAT and ACT testing scores, Ross settled on Morgan State. Even there, he was academically ineligible. Instead, he spent 2011 working the morning drive-thru at McDonalds and the afternoons in the weight room. 
"Kendrick was going through some hardships and changes behind the scenes in his life and he didn't really focus on his schoolwork because he was focusing on his life," Ross's mentor, Byron Joyce said. "He was disappointed, but he never gave up. He never quit. He always believed he would get the opportunity."
Joyce, who Ross refers to as a father figure, has been a part of his life since the time of his mother's passing. 
"The pressure for the draft and where he gets selected, I want that for him," Joyce said. "I want that for his future. But to me it's most important that he has peace of mind. At a young age I had him write out his goals. He wrote out that he wanted to play in the NFL and he wanted to be a coach after his career is over."
Along with New Mexico wide receiver Chase Clayton, North Carolina linebacker Darius Lipford and SMU running back Traylon Shead, Ross understands he faces an uphill battle. It's something he's aware of, but isn't hiding from.
"I'd definitely be excited if I got selected," Ross said. "I know I have to play catch up, but I'm a fast learner. I just want to get to work."
---
---