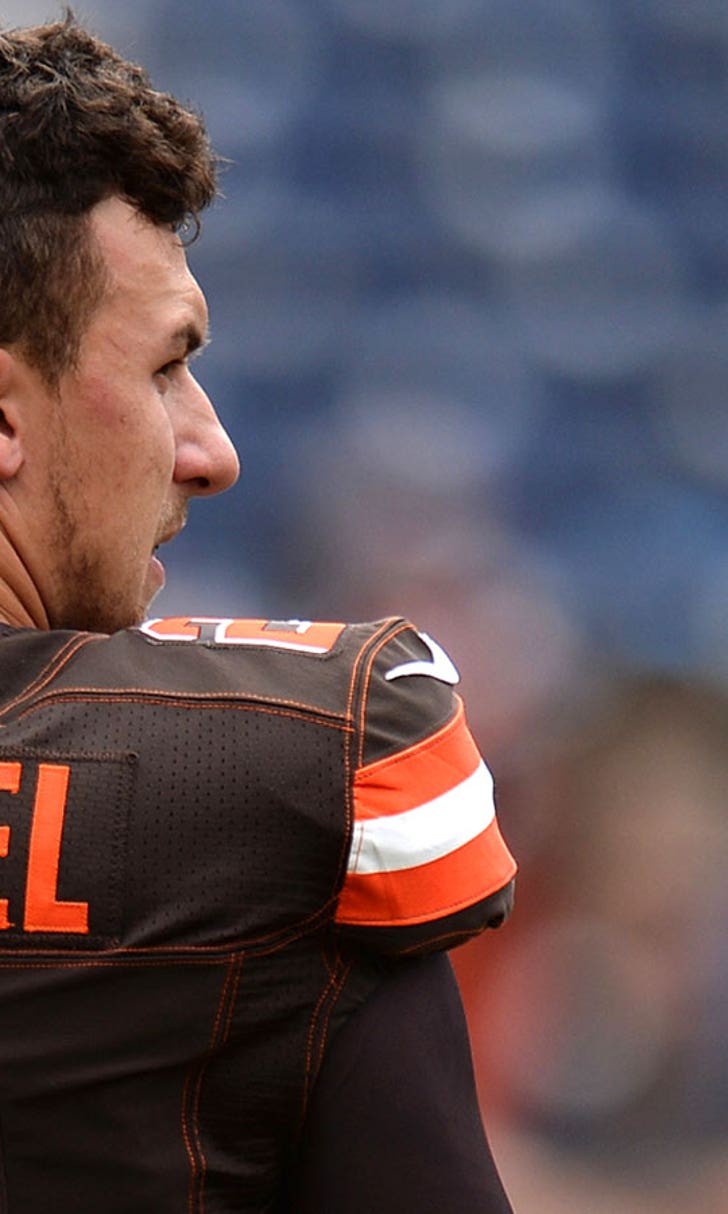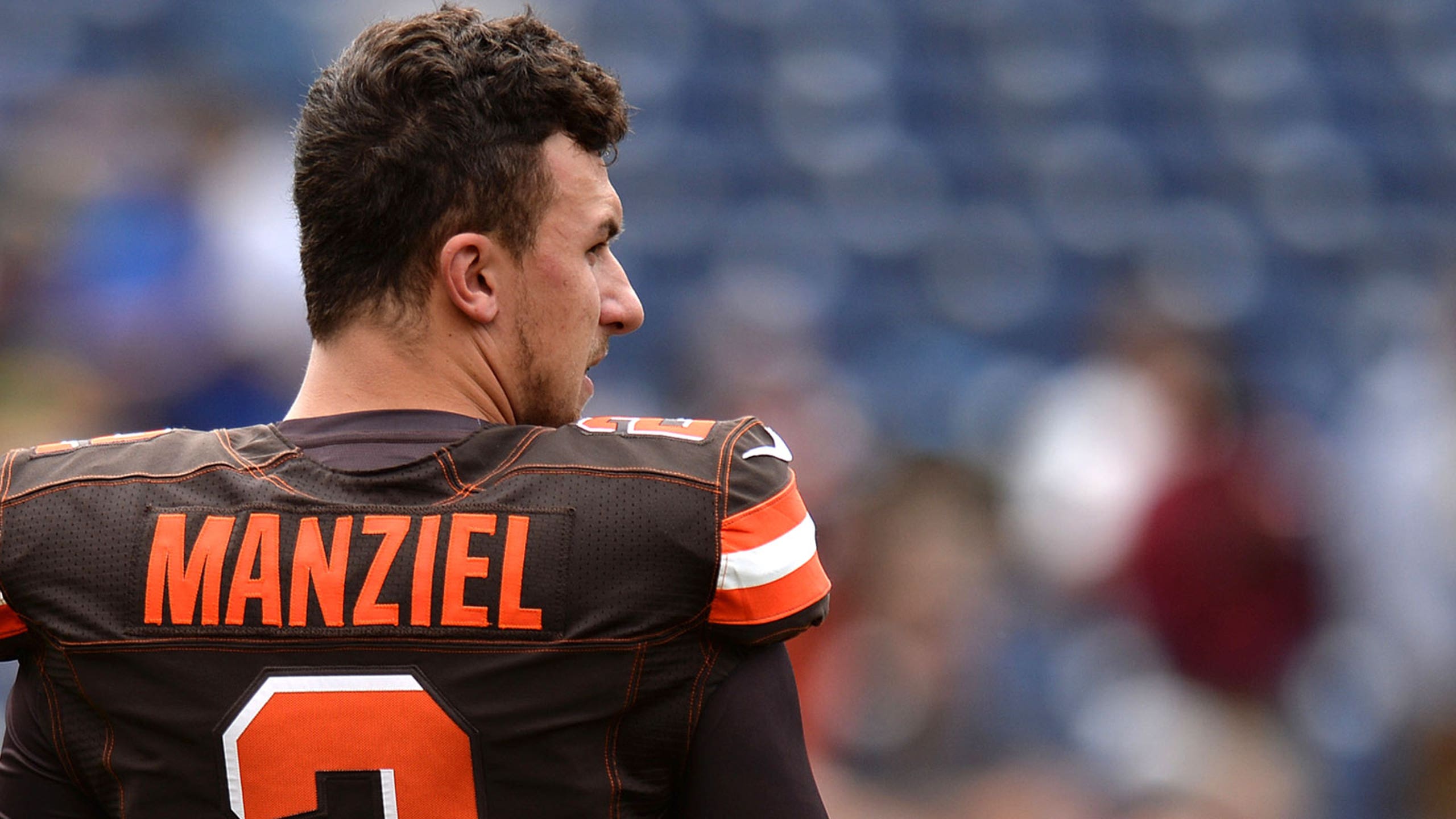 Manziel believes teammates have his back
BY foxsports • November 20, 2015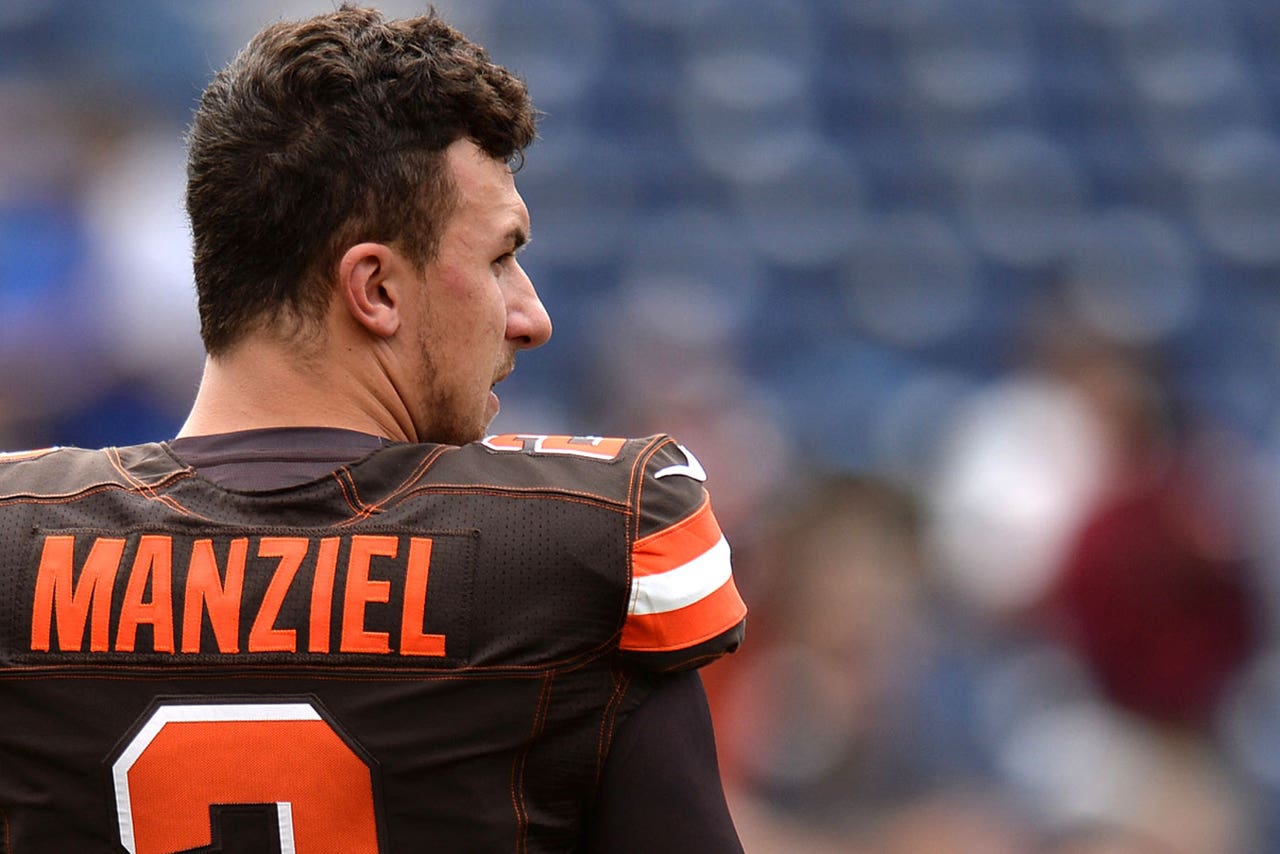 Johnny Manziel believes he'll have the support of his teammates when he takes the field as the new starting quarterback for the Browns in Week 12's Monday night tilt against Baltimore.
Manziel has come a long way since spending time in rehab earlier this year. He has showed marked progress on and off the field (aside from last month's domestic issue with girlfriend Colleen Crowley), and is coming off the best statistical game of his career. Now that he's officially been named the started for the remainder of the season, Manziel feels he is ready to take the next step.
"You talk to all the guys in this locker room, too, and I get a good sense of they have my back and I have theirs and they see a different look in my eye this year and obviously, I've learned a lot about myself," Manziel said via WKYC in Cleveland. "I've learned a lot about football this year, and I think I got a chance to go out on Sunday and show the next step in my progression and where I want to try and continue to be and play at this level."
Count running back Isaiah Crowell and right tackle Mitchell Schwartz among those who believe Manziel deserves the opportunity that's been presented. 
"I believed in him the whole time," Crowell said per the team's official site. "I feel like I've been there for him. Anytime he's been in, I feel like he made plays so I feel like he deserved it."
"I think we all have a good feeling that Johnny's got a really good grasp right now, and it's not like we're taking a step down with him," Schwartz said.
Quarterbacks coach Kevin O'Connell spoke of Manziel like a proud teacher. 
"I have been so proud when Johnny has gotten in the game," O'Connell said. "Johnny has done a great job all season long of being prepared not only for his reps in practice, but even when he has not started games, he has come in and been prepared to play whether he was the guy or not that week, which I have been really happy with him about."
h/t: Akron Beacon-Journal
---
---