National Football League
National Football League
Manziel back on campus for Browns scrimmage
Published
Aug. 2, 2014 12:22 p.m. ET

AKRON, Ohio (AP) Johnny Manziel was back in his element: on campus, in a stadium on a Saturday.
And on the field, Manziel may have tightened the competition to be Cleveland's starter.
Cleveland's rookie quarterback, whose electrifying scrambles and how-did-he-do-that passes made him a college football superstar, showed off some of those dazzling and daring skills as the Browns took a short trip south of their training camp to scrimmage at the University of Akron's InfoCision Stadium.
Manziel and Brian Hoyer took their quarterback battle into the public and in front of 20,673 fans, who didn't see much offensive scoring - there were two field goals and two defensive touchdowns - but got a chance to see Johnny Football in the flesh.
Manziel made some plays with his legs and rocket arm. Shaking off a sloppy start on his first series, he scrambled from trouble and completed two passes by firing completions into tight windows. He had a touchdown pass dropped and had another TD ruled out of bounds on a play that may have been reversed by instant replay.
Nothing spectacular, but steady.
''Some good, some bad,'' Manziel said of his performance. ''I thought we moved the ball after the first drive pretty well and then I was told we had a 16-play drive on the second drive, which is good. We're keeping the chains moving. It was nice.''
Manziel worked exclusively with Cleveland's second-team offense, but it's possible he'll get some reps with the starters next week as the Browns prepare for their exhibition opener Saturday in Detroit.
Hoyer entered training camp with a lead over Manziel, but after one week of practice and the unscripted scrimmage, the gap between the two QBs appears to have narrowed.
On three drives that began at the 30-yard line, Hoyer completed 7 of 11 passes for 56 yards and led the Browns to one field goal.
Manziel went 3 of 7 for 14 yards, and had two carries for 18 yards.
Browns coach Mike Pettine didn't want to analyze every pass until he watches videotape, but he felt both QBs were efficient in moving their respective units.
Pettine was asked if he would characterize the QB competition as being closer than when camp opened.
''I wouldn't say that,'' he said. ''When camp began, Brian was the No. 1 because we had to have someone out there with the ones, but they were truly competing against each other. At some point, we will mix the units. It's all part of our evaluation process.''
Hoyer is doing all he can to hold off Manziel, but without Pro Bowl wide receiver Josh Gordon on the field, he doesn't have a dependable first option.
Also, when tight end Jordan Cameron ''banged'' his shoulder and was removed from the scrimmage, Hoyer found himself without another primary target.
Hoyer left somewhat satisfied with a day dominated by Cleveland's defense.
''I think you're always evaluating yourself, and you're always trying to get better,'' he said. ''It will be good to get back, watch the film, grade it out, see what I can improve on. The things we do good, we've got to keep doing them well. The things we're not doing so well, we've really got to improve on.''
Manziel was greeted with a loud ovation when he took the field with Cleveland's second-string offense. His first three plays, though, were met with a few groans. He fired his first pass out of bounds on a busted play and then got backed up by a false start. His second pass was overthrown and he scrambled out of bounds for 5 yards.
On his second drive, Manziel made a crisp 14-yard completion to rookie Willie Snead to convert on fourth down.
Later, he showed touch on a pass into the back corner of the end zone to tight Gary Barnidge, who didn't clearly get both feet down inbounds. On the next play, he rifled a pass underneath that bounced off wide receiver Charles Johnson's chest.
Earlier this week, Manziel said his biggest challenger isn't Hoyer but Cleveland's offense. He's made strides, but not enough of them to pass Hoyer just yet.
''There's no gap that I'm looking at right now,'' he said. ''It's know the playbook, know everything. There's still so many little things here and there that can throw a play and change a play, a defensive look. That's stuff that I wasn't used to. Now I'm seeing it, adjusting, learning. That's what I'm doing is learning.''
NOTES: LB Barkevious Mingo made the day's biggest play, picking off a pass by Hoyer tipped at the line by Jacobbi McDaniel and returning it nearly 50 yards. ''I would've tackled him first of all if it weren't a scrimmage,'' Hoyer joked. Cracked Mingo: ''I would have dropped a shoulder. It's all fun and games.'' ... Pettine said starting free safety Tashaun Gipson is expected to be back at practice next week after suffering a ''relatively minor'' knee injury during Friday's practice. ... Gordon did not return from New York, where his appeal hearing will continue Monday.
---
AP NFL websites: www.pro32.ap.org and www.twitter.com/AP-NFL
---
---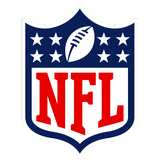 Get more from National Football League
Follow your favorites to get information about games, news and more
---