National Football League
National Football League
Mangini hired as 49ers consultant
Published
Jun. 4, 2013 1:00 a.m. ET

Eric Mangini is back in the NFL — and back to his coaching roots.
The former coach of the Cleveland Browns and New York Jets was introduced as a senior offensive consultant for the San Francisco 49ers on Tuesday, one day after he formally began his new job with the defending NFC champions.
While the move surprised many around the NFL because Mangini's background is on defense, the 42-year-old spent his first two seasons in the NFL working as an offensive assistant.
So after working as an analyst at ESPN for the past two years, Mangini is diving into his new gig with the hope of helping quarterback Colin Kaepernick and Co. take the next step after losing to the Baltimore Ravens 34-31 in the Super Bowl in February.
"To be able to do something new like this is really exciting. To be able to do it in a place like San Francisco, to me that was a big part of wanting to come back," said Mangini following the 49ers' two-hour OTA practice. "I just want to help. Whatever that means, whatever that evolves into, the most important thing to me is to help."
Just how the former Browns and Jets head coach ended up on Jim Harbaugh's staff in San Francisco is almost as interesting as the new job the 49ers created for him.
Mangini had never met Harbaugh until last September when the 49ers — in the midst of back-to-back games near the East Coast — stayed in Youngstown, Ohio to practice rather than flying back to California. Mangini attended one of the workouts and struck up a friendship with Harbaugh. The two men stayed in contact until meeting together two weeks ago, and shortly thereafter Harbaugh reached out with a job offer.
"I feel like we added a really talented, knowledgeable coach," Harbaugh said. "He'll look at how defenses prepare for us and where we can attack defenses. That's what his role will be."
Mangini had been out of the NFL since being fired by the Browns in January 2011 following a pair of 5-11 seasons. That came only two years after he lost his job in New York. Mangini coached the Jets from 2006-08, leading them to the playoffs in his first season with the team.
The time off from coaching helped give Mangini a different perspective on football — and life.
"I've got three little boys so it gave me a chance to spend time with them and to just get refreshed," Mangini said. "But I missed it. I missed the competition, the strategy, the guys."
Although he has spent the majority of his coaching career on defense — Mangini was the defensive coordinator for New England in 2005 — he spent his first two seasons in the NFL working as an offensive assistant with Cleveland and Baltimore.
With the 49ers, Mangini will break down opposing defenses as an advance scout and will aid Harbaugh in developing game plans each week.
His first order of business will be finding a place to live. Mangini has been staying at a local hotel since getting hired and has yet to bring his wife and children to the Bay Area.
Once that's done, Mangini will initially immerse himself in San Francisco's offense before starting to scout teams on the 49ers' 2013 schedule.
"This is a good system. They went to the Super Bowl last year, they went to the NFC championship the year before," Mangini said. "They're doing so many things right I just want to find a way to complement them."
Harbaugh says Mangini's role with the 49ers will be "evolving" and left open the possibility it could lead to some on-field coaching as well.
That, along with his new title as an offensive assistant, fits well with Mangini's desire to be a head coach in the NFL again.
"I think that's going to make me a lot better overall coach because it gives you a totally different perspective," Mangini said. "That's definitely a goal of mine. Right now I want to do what I can do here as well as I can do it. But I think it's every coach's goal to eventually (be a head coach)."
Notes: The 49ers signed wide receiver/special teams standout Kassim Osgood. Osgood has been to the Pro Bowl three times in his 10-year NFL career. ... To make room, San Francisco waived WR Joe Hastings. ... Nearly all members of the starting secondary were absent from Tuesday's workout. CBs Carlos Rogers and Tarell Brown, along with S Donte Whitner, were not on the field. ... Veteran S Craig Dahl continues to take the majority of reps with the starters, but first-round pick Eric Reid is being worked into the rotation.
---
---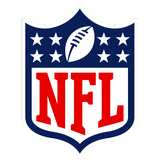 Get more from National Football League
Follow your favorites to get information about games, news and more
---