National Football League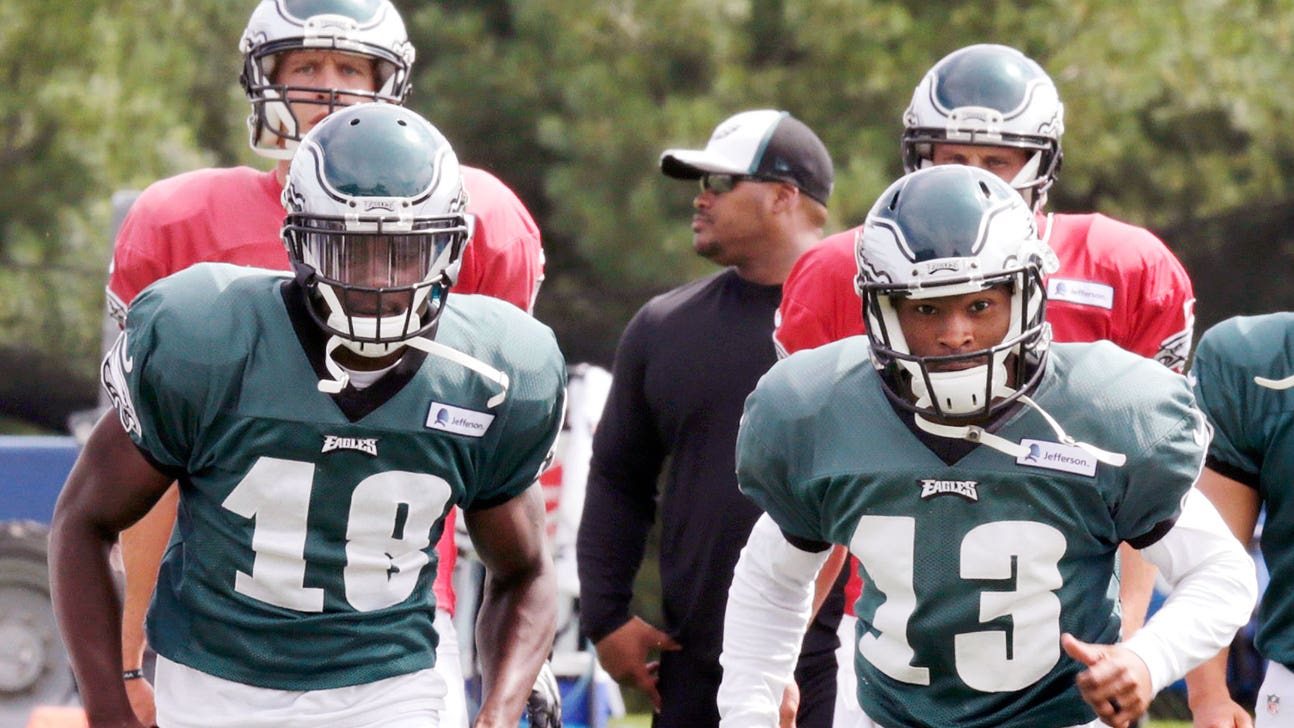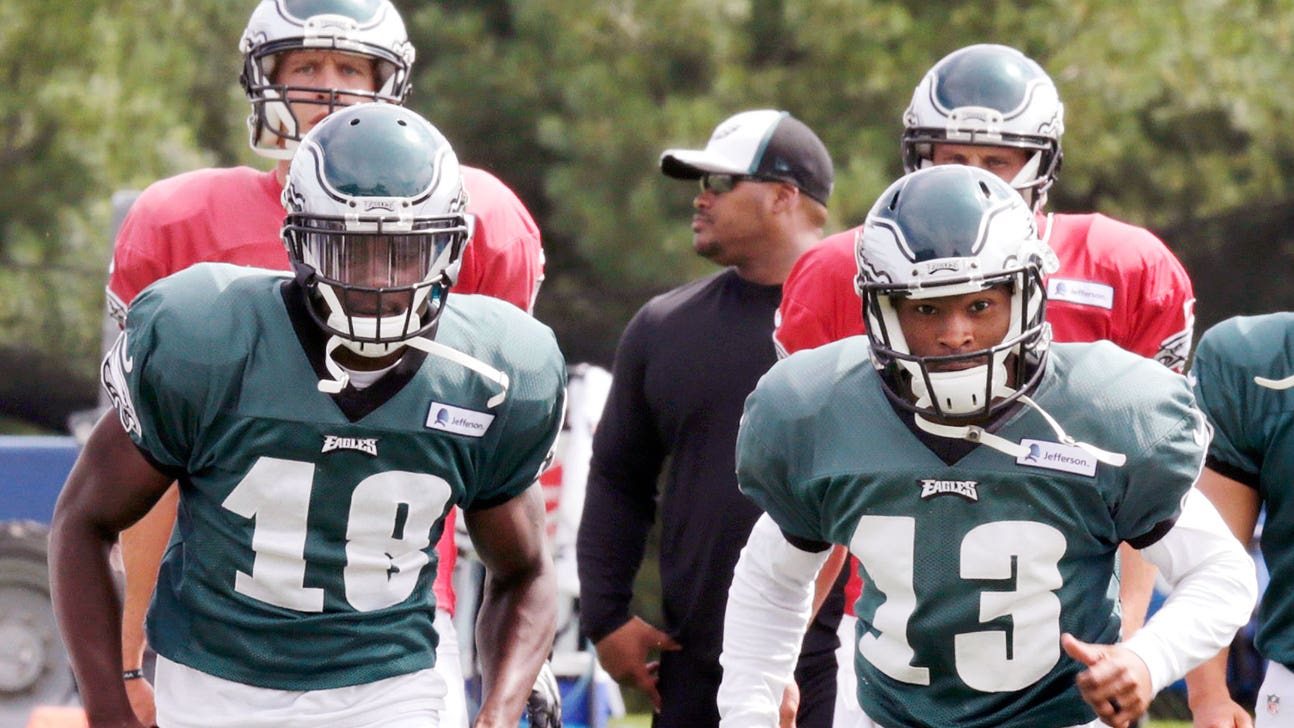 National Football League
Maclin beats Revis for TD in Eagles-Patriots practice
Published
Aug. 12, 2014 10:44 p.m. ET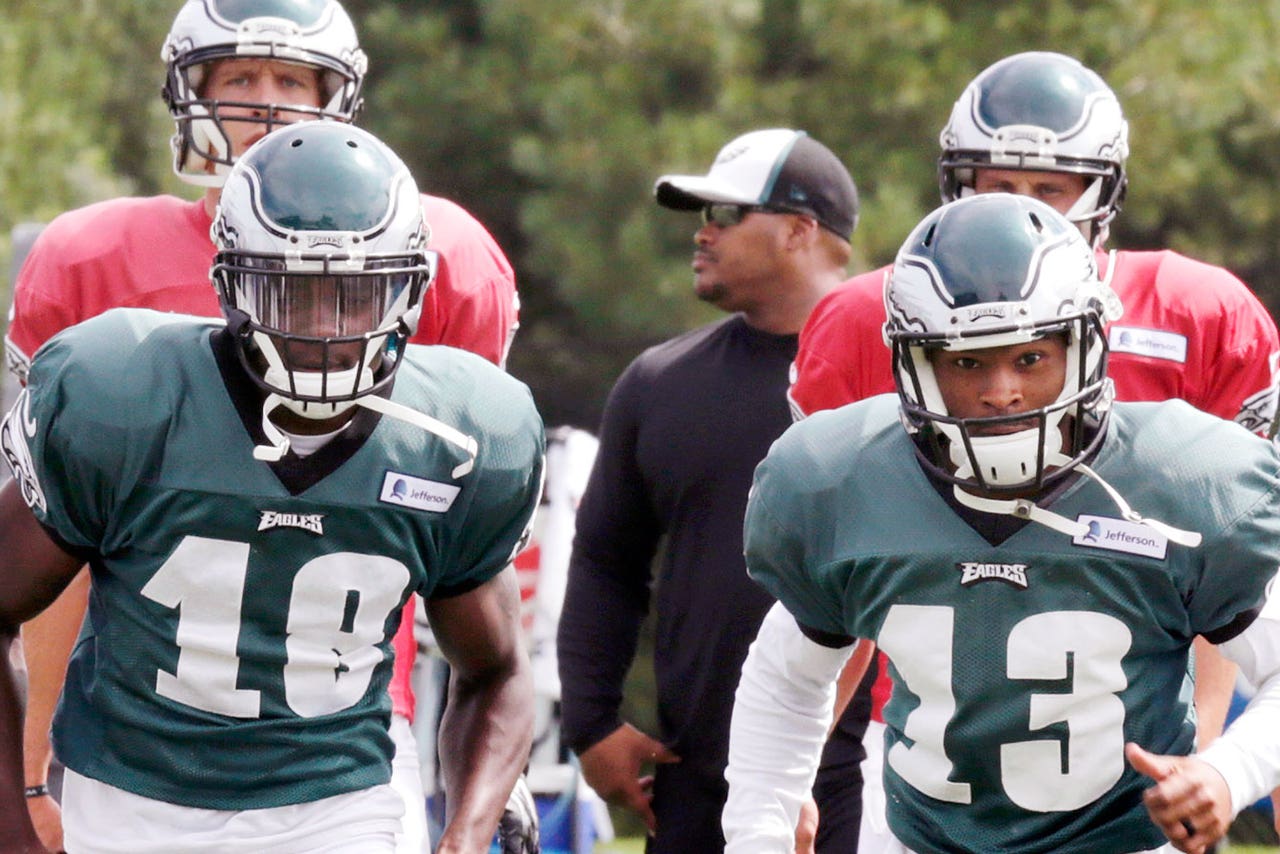 Jeremy Maclin ran past Darrelle Revis along the right side and hauled in a long touchdown pass.
Not to worry, Patriots fans. It was just part of a joint practice between the Philadelphia Eagles and New England before they meet in a preseason game Friday night.
Maclin didn't need to catch Nick Foles' pass against one of the NFL's best cornerbacks to boost his confidence.
''Man, this is the National Football League,'' he said after Tuesday's workout. ''I feel like I can go against anybody.''
And Revis likely wasn't giving maximum effort if he felt he accomplished what he wanted without exerting himself for the entire play.
''I've been doing this for a while and sometimes you do that and sometimes you don't,'' Revis said. ''It depends on how everything is going, but, like I said, they're reps. Even though I'm not maybe running that fast or whatever, they're reps and I know what I need to do.''
Both have come back from torn ACLs.
Revis suffered his season-ending injury with the New York Jets in the second game of 2012 and played all 16 games last season for the Tampa Bay Buccaneers.
Maclin was hurt at practice on July 27 last year, a few days before the Patriots visited the Eagles for joint practices and an exhibition game and missed last season.
''I think Mac looks great. I think he's moving around really well,'' Foles said. ''We just need to give him the ball and plays will come where we can feed him and let him do his thing.''
Revis had his moments against Maclin. He covered him well twice, but drew flags from an officiating crew emphasizing a new rule limiting contact with a receiver.
''We're trying to learn it just as every other defensive back in the league,'' Revis said. ''It's tough, but, at the same time, it's a new rule.''
The Patriots also had a long touchdown pass, this one from Tom Brady to Kenbrell Thompkins, who was covered well by cornerback Cary Williams.
All appeared peaceful throughout the practice for Williams. After last year's joint practices, he called the Patriots ''cheaters'' and added, ''It's a fact that they haven't won a Super Bowl since Spygate.''
He also was ejected from one of last year's practices for fighting with Patriots wide receiver Aaron Dobson and recently stood by his comments.
But on Tuesday, he had a much more diplomatic approach toward the Patriots.
''Those guys are class acts. They're respectable. I got a lot of respect for this organization, especially the players that play within it. They've got a rich history,'' Williams said. ''I can't knock that. They've got great players that play at an elite level.''
The Patriots improved their talent at the cornerback position by signing free agents Revis, who has been selected for five Pro Bowls, and 6-foot-4 Brandon Browner, who made it in the 2011 season.
Eagles rookie wide receiver Jordan Matthews, drafted in the second round from Vanderbilt, was impressed with both.
''Browner looks like a tight end out there playing corner. That's a big guy,'' Matthews said. ''Revis, it goes without saying, he's one of the best out there, so we had a lot of great guys to work against.''
Revis attended joint practices last summer with Tampa Bay in Foxborough, but didn't play as he continued his rehabilitation from knee surgery. He had a strong regular season, but said he never really felt at full strength.
''I'm just trying to soak it all in,'' Revis said. ''It's good to get competition from other opponents. We've been going at it for a while as a team.''
He sat out Thursday night's 23-6 preseason opener at the Washington Redskins that followed three days of joint practices and could play against the Eagles.
Whether he wants to be here beyond this season is unknown. He is signed for this season for $12 million. The team has a $20 million option for 2015 that it almost certainly won't pick up. There has been recent talk of an extension, but Revis wouldn't discuss the possibility.
''I'm focusing on this year,'' he said. ''That has nothing to do with what's going on right now.''
NOTES: The Patriots obtained defensive tackle Ben Bass from the Dallas Cowboys for CB Justin Green. Patriots defensive tackles Chris Jones and Sealver Siliga have been sidelined from practice, while Cowboys cornerback Orlando Scandrick must serve a four-game suspension for violating the NFL's policy on performance-enhancing drugs. ... Patriots S Patrick Chung saw nothing special about practicing against the team he played for last season. ''It could be anybody coming in,'' he said. ''You just have to practice.''
---
---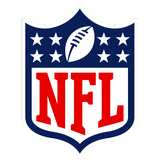 Get more from National Football League
Follow your favorites to get information about games, news and more
---