National Football League
National Football League
Lofton leads D that may be key to Atlanta's hopes
Published
Sep. 8, 2011 12:06 a.m. ET

Heading into the opener Sunday, the Atlanta Falcons are drawing plenty of attention for that high-powered offense.
Their Super Bowl hopes, however, may rest on the defense.
With that in mind, middle linebacker Curtis Lofton knows he'll have to fill essentially the same role that quarterback Matt Ryan plays on the offensive side.
The guy who calls signals and makes adjustments. The guy who motivates. The guy who doles out discipline when it's needed.
''Being the Mike (football-speak for middle) linebacker means you're the leader,'' Lofton said Wednesday. ''You've got to do everything right, on the field and off the field. If you see somebody doing something wrong, it's your job to step in and correct them and tell them, 'You've got to step up.'''
It wasn't a role that came naturally to Lofton, especially when he arrived in the league as a second-round draft pick in 2008. He's soft-spoken off the field, not exactly the sort of forceful personality who can impose his will on those around them.
But he tutored under two linebackers who've never been bashful about expressing what's on their minds - starting with Keith Brooking, and now Mike Peterson, who's still on the team in a backup role, still around to remind Lofton that this is his defense now.
''You may not be born with it, but you've kind of got to adapt to it,'' Peterson said. ''A lot of that is getting those big guys to listen to you. That's a respect thing. You do what you have to do, and you demand that respect. You've got to demand it. Sometimes they may grunt. But you've got to demand it being the Mike linebacker.''
Coach Mike Smith has tried to let Lofton ease into the role.
''Curtis is a very humble man. He's very even-keeled when you talk to him off the field, but he's very competitive on the field,'' Smith said. ''You don't anoint someone your leader - they rise to the top. And Curtis has done that with his play.''
Except for a brief stint at outside linebacker early in his college career at Oklahoma, Lofton has always been in the middle of the defense. Like just everyone at that position, he's tried to model his game after Baltimore's Ray Lewis. But his favorite player is Washington's London Fletcher, who's only 5-foot-10 and has never missed a game heading into his 14th season.
''He's an undersized guy who's been playing in this league for many years,'' Lofton marveled. ''But he hasn't slowed down any.''
Lofton started all but one game his rookie season, working mainly in the team's base package, and he's been an every-down player the last two years. He had a team-high 142 tackles in 2010, besides making an interception, forcing three fumbles and breaking up three passes.
His leadership style is also versatile.
''I wouldn't say I'm a vocal guy or a lead-by-example guy,'' Lofton said. ''I'm a combination of both. When something needs to be said, I say it. Sometimes, it's good to lead by example and just let the guys follow you that way.''
Ryan came into the league with Lofton in 2008 and they've grown up together. During the lockout, they took the lead in organizing voluntary workouts at a local high school, maintaining the camaraderie that served the defending NFC South champions so well during their 13-win season.
''Having to take ownership of getting guys out there and practicing and doing things and teaching guys the defense, I though Curtis did a great job,'' Ryan said. ''It was incredibly impressive to watch. He was a big part of the reason we had the turnout and the effective practices that we had.''
The Falcons shouldn't have any trouble scoring points, not with a unit that includes Ryan, running back Michael Turner, tight end Tony Gonzalez, and receivers Roddy White and Julio Jones.
But they always say defense wins championship, and the Falcons addressed one of their major weaknesses by signing end Ray Edwards to put additional pressure on opposing quarterbacks.
Now, it's time for results on the field. Surely, anything less than a Super Bowl will be a letdown for this team. That was apparent from a T-shirt White was wearing around the locker room Wednesday, which said ''Unacceptable'' on the front and had the score of last season's 48-21 playoff loss to Green Bay on the back.
Time for everyone to step up.
Especially Lofton.
''I don't know if he's got it all the way,'' Peterson said. ''But it's coming. It's coming.''
Notes: Smith confirmed that C Todd McClure will miss Sunday's opener at Chicago after a minor procedure on his right knee, ending a streak of 144 consecutive starts. Second-year player Joe Hawley will start in his place. ... DT Corey Peters (knee) is also looking doubtful after missing Wednesday's practice. DT Jonathan Babineaux (knee, shoulder) and OT Tyson Clabo (elbow) got in limited work but are expected to play.
---
---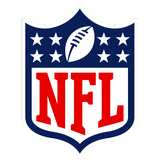 Get more from National Football League
Follow your favorites to get information about games, news and more
---