National Football League
National Football League
Locker driven to win in final year of Titans' deal
Published
Aug. 2, 2014 1:22 p.m. ET

NASHVILLE, Tenn. (AP) Winning, not money, is driving Tennessee quarterback Jake Locker as he heads into his make-or-break season in the NFL.
The Titans decided against picking up Locker's option for 2015, choosing to let the eighth overall pick in 2011 prove he can stay on the field and win games in the final year of his rookie contract.
Locker has missed 14 of a potential 32 games since being selected as Tennessee's starter, including the final seven of last season.
That's just fine with Locker.
''I've been fortunate,'' Locker said. ''My wife and I have been smart with our money, and we have. We're fine. We don't have to worry about it. So I get the freedom and the ability to go out and play for this football team and have fun.''
A strong season would put Locker in position for an even bigger contract, yet the quarterback who stayed in college at Washington for his senior season rather than leave early for the NFL draft says he still isn't in the game for the money.
''I care about winning football games and doing it with a good group of guys that I've gotten to know really well,'' Locker said.
Locker already has shown he's fully recovered from the Lisfranc injury to his right foot that ended last season and helped lead to the firing of coach Mike Munchak after three seasons. But he has been learning a new offense from his third offensive coordinator in his career.
Coach Ken Whisenhunt is known for his work with Ben Roethlisberger in Pittsburgh, Kurt Warner in Arizona and Philip Rivers in San Diego last year. Whisenhunt and his assistants have been working to improve Locker's throwing motion, even using a small video camera on top of an extendable pole in certain quarterback drills to hone in on his footwork and technique.
Locker being able to take part in all of the Titans' on-field work in the offseason helped the transition. The quarterback has looked smoother and more accurate during the first week of training camp, even with Whisenhunt asking Locker to do more at the line of scrimmage in his offense.
''I'm happy with the way Jake's working,'' Whisenhunt said. ''I'm happy with a lot of little things that we're seeing him doing here, but there's no substitute for seeing what happens in a game. When we get to some of these controlled, for a lack of a better word, scrimmages, then you get a better sense.''
Locker finished his injury-shortened season with the best completion rate of his first three years last season at 60.7.
When he was put on injured reserve in November, he ranked sixth in the AFC with an 86.7 passer rating and eighth in the NFL with a 105.9 passer rating in the fourth quarter.
He was at his best in the first four games last season while completely healthy as the Titans did not turn the ball over even once in a 3-1 start.
For his career, he has more touchdowns (22) than interceptions (15), has thrown for 3,974 yards and has an 81.1 passer rating. He's also averaging 6.9 yards a carry when he runs.
All of that has been overshadowed by injury after injury. Locker missed five games in 2012 after being picked as the starter in training camp over veteran Matt Hasselbeck. He missed two games with an injured hip before returning last October. His season ended Nov. 10 when he hurt his foot against Jacksonville.
Receiver Nate Washington was impressed at how quickly Locker returned from the Lisfranc injury, something he has seen other players struggle to recover from.
''Once you see your quarterback put in the work he's put in both mentally and physically, it's nothing but respect when it comes to that,'' Washington said.
Locker is just 8-10 as a starter, and only staying on the field will give him a chance to improve in the only statistic that truly matters in the NFL.
Locker knows that only too well, so he's not focused on throwing for a certain number of yards, improving his completion percentage or having a specific touchdown-to-interception ratio.
''If we can find ways to win football games, those numbers work themselves out,'' Locker said. ''Focusing on how to be a successful, winning football team is where my goal is at.''
---
Online:
AP NFL website: www.pro32.ap.org and www.twitter.com/AP-NFL
---
Follow Teresa M. Walker at www.twitter.com/teresamwalker
---
---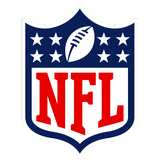 Get more from National Football League
Follow your favorites to get information about games, news and more
---