National Football League
National Football League
Little running back coming up big for Green Bay
Published
Jan. 7, 2013 10:29 p.m. ET

DuJuan Harris wasn't much of a car salesman. Didn't sell a single one, in fact, in the week he was working at a Chrysler-Jeep-Dodge dealership in Jacksonville, Fla.
''I came close a few times,'' he said. ''I don't want to say I was nervous, but people would ask me about the cars and I didn't know much about it. I was just like, `Man, I'm not going to sell the cars.'''
That's OK. As the Green Bay Packers have discovered - and the rest of the NFL is quickly learning - the pint-sized running back is far better suited for a job in the NFL.
Elevated from the practice squad Dec. 1, Harris' speed, elusiveness and surprising power have helped give the Packers the consistent run game they've been trying to find all season. And after catching a team-high five passes Saturday night, Harris also gives Aaron Rodgers yet another option in what was already the NFC's deepest receiving game.
The Packers (12-5) play at San Francisco (11-4-1) on Saturday in an NFC divisional game.
''He's kind of a Transformer,'' Rodgers said last week. ''There's more than meets the eye with DuJuan. He's a very tough guy. He's got great athleticism, agility; he makes some great jump cuts. ... He's done some nice things for us.
''You have to give him a lot of credit,'' Rodgers added. ''He's learned the offense the last few weeks and studied, obviously, and the package for him is just going to continue to grow.''
Signed by Jacksonville last season as an undrafted free agent out of Troy, Harris spent most of 2011 on the Jaguars' practice squad. He played his way onto the active roster by the end of the season, running for 42 yards on nine carries in Jacksonville's last five games. After the Jaguars cut Harris at the end of training camp, he was picked up by Pittsburgh.
But he was with the Steelers only four days before being cut again, and he went back to Jacksonville to wait for his next opportunity.
''I was just working out, staying in shape and pretty much just chilling,'' Harris said.
As the weeks passed and his phone stayed noticeably silent, Harris decided he needed to do something else. A friend had connections at a Mercedes-Benz dealership, and got Harris an interview.
It was clear immediately that wasn't going to be a good fit.
''They asked me if I would consider cutting my hair,'' said Harris, whose dreadlocks reach all the way to the middle of his back. ''I was like, `No, I know my career in football is not done.'''
Another friend put him in touch with the Chrysler-Jeep-Dodge dealership, which has hired a few other NFL players. When they told Harris they needed him to take a drug test, he laughed.
''I was like, `Really, I have to go take a (urine) test? I'm clean. I don't smoke or none of that. I'm clean. I've got to be clean to do workouts for the NFL,''' Harris said. ''But to get a job in the real world, you have to do all of that other stuff. So, I did it.''
He put on a shirt and tie every day, too.
''I was never used to coming to work in a shirt and tie unless it's for game day,'' he said. ''I enjoyed it.''
After a week, though, Harris got a call from the Packers. He was signed to the practice squad Oct. 24.
''I felt like it was a test of my faith and I kept faith. When I got signed, I knew it was time to stay,'' he said. ''I had to come in and get to work and do whatever I had to stay.''
By the end of his first week in Green Bay, the Packers knew they had a keeper.
Though Harris is only 5-foot-8, he packs the power of a lineman. Listed at 208 pounds, his arms are massive and his legs even bigger. Combine that with his speed and elusiveness, and the Packers' defensive players found themselves clutching air any time they tried to bring Harris down.
''He was tough to tackle in open space, one on one,'' said Alex Van Pelt, Green Bay's running backs coach. ''After about the first two or three practices, you start to hear little mumblings in the back, `Oh, this guy's got a little something to him.' It was our job to get him up to speed within the system to get him out there on the field.''
And fast, considering the struggles the Packers have had on the ground.
With Rodgers at quarterback and a laundry list of targets, Green Bay is assured of having one of the NFL's most potent passing games. But teams need balance, and the Packers didn't have anything close to it the first half of the season. They cracked the 100-yard rushing mark just three times in the first eight games, and were averaging about 3.7 yards per carry. They had two touchdowns - count `em, two - on the ground through the first 11 games.
Since Dec. 2, however, the Packers are averaging 112 yards rushing per game. They've scored nine touchdowns on the ground, including two in Saturday's wild-card victory over Minnesota.
''(Opponents) have a little bit to do with it, DuJuan Harris has something to do with it,'' Packers coach Mike McCarthy said of the improvement. ''I'm excited about what he's given us.''
Though Harris is only rushing for about 40 yards per game, he's averaging 4 yards a carry. That's not Adrian Peterson-like production, but it's enough to force defenses to not load up in the secondary.
He's also been a brute in pass protection, and has sure enough hands that Rodgers didn't hesitate to go to him.
''He's doing a good job and we're pretty extensive with what we ask our backs to do in pass protection,'' McCarthy said. ''I'm very pleased and impressed with his growth when his opportunity came so late in the year and what he's been able to do over the last three to four weeks.''
While Harris appreciates the faith the Packers have in him, he doesn't feel as if he's made it. Not after where he was only a few months ago.
---
Online: http://pro32.ap.org/poll and http://twitter.com/AP-NFL
---
---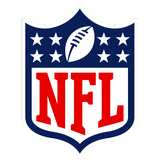 Get more from National Football League
Follow your favorites to get information about games, news and more
---