National Football League
National Football League
List of top undrafted players in NFL
Published
Apr. 23, 2013 5:37 p.m. ET

Some of the best players in NFL history went undrafted. Here's a list of the most accomplished undrafted players in franchise history for each of the 32 teams:
-Arizona Cardinals: QB Jim Hart, Southern Illinois. Played 18 seasons with the Cardinals in St. Louis before finishing his career with a season in Washington. Was selected to the Pro Bowl 4 times.
-Atlanta Falcons: LB Jessie Tuggle, Valdosta State. A 5-time Pro Bowler, Tuggle was a mainstay with the Falcons for 14 seasons. He averaged 184 tackles from 1988-93.
-Baltimore Ravens, RB Priest Holmes, Texas. Spent his first 4 seasons in Baltimore and 6 more in Kansas City. The 5-time Pro Bowler and 5-time All-Pro ran for 1,555 yards in `01 and had 48 TD runs from `02-04.
-Buffalo Bills: RB Fred Jackson, Coe College. Signed to the Bills practice squad in 2006 out of the United Indoor Football League and made his NFL debut in `07. Between `09-11, he tallied nearly 4,000 yards from scrimmage.
-Carolina Panthers: FB Brad Hoover, West Carolina. Played a decade for the Panthers, mostly as their starting fullback, leading the way for the likes of DeAngelo Williams, Jonathan Stewart, Stephen Davis and DeShaun Foster.
-Chicago Bears: C-G Jay Hilgenberg, Iowa. Made 7 straight trips to the Pro Bowl from 1985-91 and was selected a 2-time All-Pro during a 12-year career. Starting in 1983, he was a member of a line that produced seven top-3 rushing offenses in eight seasons and won a ring in the `85 Super Bowl.
-Cincinnati Bengals: DL Coy Bacon, Jackson State. Three-time Pro Bowler who also played for the Rams, Chargers and Redskins, Bacon had his two best years - 1976-77 - in a Bengals uniform as part of a dominant 14-year career.
-Cleveland Browns: FB-LB Marion Motley, South Carolina State, Nevada-Reno, 1946. One of four Browns undrafted free agents in 1946 elected to the Hall of Fame, joining G Frank Gatski, T-K Lou Groza and G Bill Willis. A 2-time All-Pro and Pro Bowler, he was enshrined in 1968. Modern choice: KR Josh Cribbs, Kent State.
-Dallas Cowboys, S Cliff Harris, Ouachita Baptist. Nicknamed ''Captain Crash,'' the 6-time Pro Bowler and 3-time All-Pro collected 29 interceptions and 16 fumble recoveries. Teamed with Charlie Waters to form the league's best safety tandem of the `70s. Played in 5 Super Bowls.
-Denver Broncos: WR Rod Smith, Missouri Southern. Holds club records for catches (849), yards receiving (11,389) and TD receptions (68) during 12-year career. His career catch and yardage totals are the most among undrafted players in NFL history.
-Detroit Lions: DB Dick ''Night Train'' Lane, Western Nebraska, CC-Scottsbluff. The 7-time Pro Bowler and 3-time All-Pro had 68 career INTs. He originally signed with the Los Angeles Rams and had 14 INTs as a rookie and tallied 10 more for the Chicago Cardinals in `54. Played his last 6 seasons for Lions.
-Green Bay Packers: DB Willie Wood, USC. A QB for the Trojans, he wrote to several teams asking for a tryout and only the Packers responded. He was an 8-time Pro Bowler and 5-time All-Pro who collected 48 career interceptions and won five NFL championships and the first two Super Bowls. Inducted into the Hall of Fame in 1989.
-Houston Texans: RB Arian Foster, Tennessee. After making one start as a rookie in 2009, he's been to three straight Pro Bowls and earned All-Pro status by rushing for 4,264 yards and 41 TDs over the last three seasons to go with a half-dozen TD catches in that span.
-Indianapolis Colts, C Jeff Saturday, North Carolina. The 6-time Pro Bowler and 2-time All-Pro originally signed with Ravens, then sat out a year before joining Colts in 1999. He and Peyton Manning recorded the most starts (170) by a QB-C tandem in NFL history.
-Jacksonville Jaguars: K Mike Hollis, Idaho. Made 80 percent of his kicks over an 8-year career that included a trip to the Pro Bowl in 1997. Edges RB Montell Owens, Maine, who made the Pro Bowl in 2010 and `11 as a special teams ace.
-Kansas City Chiefs: DB Emmitt Thomas, Bishop College, 1966. Played 13 seasons in NFL, was an All-Pro and 5-time Pro Bowl selection who picked off 58 passes in his career. Inducted into Hall of Fame in 2008.
-Miami Dolphins: C Jim Langer, South Dakota State, and G Larry Little, Bethune-Cookman. Langer played a decade in Miami after being cut by the Browns in training camp. A 6-time Pro Bowler and 4-time All-Pro, he was inducted into the Hall of Fame in 1987. Little played a dozen seasons in Miami after 2 in San Diego. The 5-time Pro Bowler and 5-time All-Pro was inducted into the Hall of Fame in 1993.
-Minnesota Vikings: DE John Randle, Trinity Valley Community College, Texas A&M-Kingsville. Voted to 7 Pro Bowls and named All-Pro 6 times, Randle recorded 8 straight seasons with 10 or more sacks, finishing with 137 1/2 for his career.
-New England Patriots: WR Wes Welker, Texas Tech. The 5-foot-9 receiver is a 5-time Pro Bowler and 2-time All-Pro who originally signed with San Diego, then went to Miami before starring for 6 seasons in New England, where he caught 672 passes, 37 for touchdowns.
-New Orleans Saints: LB Sam Mills, Montclair State. The 5-time Pro Bowler and All-Pro was undersized at 5-foot-9 but started 173 career games, starring in New Orleans from 1986-94 before wrapping up his career with three stellar seasons in Carolina.
-New York Giants: S Emlen Tunnell, Toledo, Iowa. The 9-time Pro Bowler and 4-time All-Pro collected 79 interceptions for Giants from 1947-55 and Packers from `59-61. In 1952 he gained more yards on kickoffs, punts and interceptions (924) than that season's NFL rushing leader. Elected to Hall of Fame in `67.
-New York Jets: WR Wayne Chrebet, Hofstra. After convincing a skeptical security guard at the Jets complex in 1995 that he was there to play football, Chrebet became the first Hofstra player to make an NFL roster since John Schmitt in 1964. His stellar 11-year career was cut short by multiple concussions.
-Oakland Raiders: DB Willie Brown, Grambling State. The 9-time Pro Bowler and 5-time All-Pro originally signed in 1963 with the Houston Oilers, who cut him in training camp. He joined the Broncos, who traded him to Raiders in `67. He had 54 interceptions and was inducted into the Hall of Fame in 1984.
-Philadelphia Eagles, CB Herman Edwards, California, San Diego State. Collected 33 interceptions in his decade-long career, including 7 in his second season in 1978. He later coached the Kansas City Chiefs and the New York Jets before embarking on a successful career as an NFL analyst.
-Pittsburgh Steelers: LB James Harrison, Kent State. The 5-time Pro Bowler and 2-time All-Pro helped the Steelers win the Super Bowl in `06 and was the NFL's Defensive Player of the Year in `08. Helped Steelers win another championship that season by returning Kurt Warner's pass 100 yards for a TD. Old-timers choice; CB Jack Butler, St. Bonaventure, and, more recently, DB Donnie Shell, South Carolina State.
-San Diego Chargers: TE Antonio Gates, Kent State. Was a power forward as a college basketball player and didn't play football until signing with the Chargers in 2003. One of the best tight ends in NFL history, he has 83 career TD catches and is an 8-time Pro Bowler and 3-time All-Pro.
-San Francisco 49ers, RB Joe Perry, Compton Community College. The 1969 Hall of Fame inductee was the first player in NFL history to post consecutive 1,000-yard seasons and finished with 12,532 combined yards during a 16-year career in which he was a 3-time Pro Bowler and 2-time All-Pro.
-Seattle Seahawks: QB Dave Krieg, Milton. The 3-time Pro Bowler spent his first 12 seasons in Seattle before stops in Kansas City, Tennessee, Arizona, Chicago and Detroit. He threw for 261 career TDs.
-St. Louis Rams: Kurt Warner, QB, Northern Iowa. Originally signed by the Packers, where he had no shot of beating out Brett Favre. He played in the Arena League before becoming a 2-time MVP and a Super Bowl MVP for the Rams. He also led the Arizona Cardinals to a Super Bowl, capping a 12-year career that included 4 Pro Bowl berths and 2 All-Pro selections.
-Tampa Bay Buccaneers: LB Shelton Quarles, Vanderbilt. Played in 148 games over a 10-year career in Tampa that included a trip to the Pro Bowl in 2002, when he helped the Buccaneers win their only Super Bowl.
-Tennessee Titans: K Rob Bironas, Georgia Southern. Pro Bowler and All-Pro was in camp with Packers in `02, Buccaneers in `03 and Steelers in `04 before landing with Titans in `05. Trails only Al Del Greco in franchise history with 916 career points, ranks 3rd in NFL history (85.6) in accuracy among Ks with 100 FGs. Houston Oilers choice: QB Warren Moon, Washington. Nine-time Pro Bowler elected to Hall of Fame in `06.
-Washington Redskins: T-G Joe Jacoby, Louisville. The 4-time Pro Bowler and 2-time All-Pro was a staple of the Hogs from 1981-93, edges out Antonio Pierce and London Fletcher, who was named to the Pro Bowl at ages 34, 35 and 36.
---
Follow AP Pro Football Writer Arnie Melendrez Stapleton on Twitter: http://twitter.com/arniestapleton
---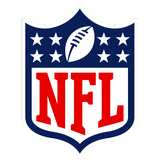 Get more from National Football League
Follow your favorites to get information about games, news and more
---