National Football League
National Football League
Lions TE Eric Ebron loves to prove doubters wrong
Published
Aug. 4, 2014 3:08 p.m. ET

ALLEN PARK, Mich. (AP) Detroit Lions tight end Eric Ebron claims he has taken some criticism on Twitter about dropping passes.
''When they do, I love it,'' he insisted. ''I love when people talk about me. That way when I prove you wrong, it looks bad on you, not me.''
Ebron displayed flashes of promise Monday at practice, quickly running routes and leaping to make catches. The rookie also proved he has a lot to learn, cutting in when he should have stayed outside on at least one snap.
''New play,'' he said. ''Working on it.''
When the Lions drafted Ebron at No. 10 overall in May, some wondered how it would work to have a trio of tight ends on the roster.
Ebron has already showed he is athletic enough to line up as a slot receiver. He also may be used in some three-tight end formations with Brandon Pettigrew and Joseph Fauria. Lining up Ebron all over the field does add to his learning curve coming out of North Carolina.
''It's a difficult position to play because you're literally learning all four positions,'' coach Jim Caldwell said. ''Often times to the untrained eye, the guy lines up in so many different places that it's not an easy task. He's getting accustomed to it.''
While Ebron's confidence comes across easily in any conversation, he does acknowledge not having everything figured out yet. After a week of practicing with Detroit's full squad, Ebron is ready to face someone other than his teammates. He is excited to make his professional debut - albeit in an exhibition game - Saturday night at home against Cleveland.
The Lions may not want to show future opponents all of the possibilities with Pettigrew, Fauria and Ebron against the Browns, but first-year offensive coordinator Joe Lombardi is likely going to put them all on the field in different formations when the games count.
''That's what I believe is the go-to formation, one of our key formations, one of our new adjustments, to have all three tight ends in the game,'' Ebron said. ''We can all do something.''
Pettigrew is the team's best blocking tight end and he had career highs with 83 receptions, 777 yards receiving and five touchdowns in 2011 when the franchise broke its 11-season postseason drought. Fauria, as an undrafted rookie last year, scored on seven of his 18 catches and is much more of a receiver than a blocker.
The 6-foot-4, 265-pound Ebron, meanwhile, seems to have the skills to do it all, including being a No. 3 wide receiver of sorts between Calvin Johnson and Golden Tate.
''That's why I'm here, I believe,'' he said. ''That's why they drafted me, to help them in the slot and in formations to break coverages and make things hard on defenses.''
After Monday's practice, he spent extra time working on routes against linebacker DeAndre Levy and caught footballs fired out of a JUGS machine. He kept things loose, too.
With Fauria's shoulder pads and jersey at Ebron's feet to carry into the locker room, a ritual for rookies, he shouted out a request to veteran running back Reggie Bush.
''Hey Bush!'' Ebron yelled. ''You want to carry my pads?''
Following his interviews, he extended a pen toward Caldwell as if it was a recording device during his post-practice news conference. The fun-loving Ebron always appears to be in a good mood.
''You're playing in the NFL, what can you be mad about?'' he asked. ''There's like 1 percent of the people who get to do that.''
NOTES: The Lions released WR Reese Wiggins. ... CB Darius Slay left the field, returned about 30 minutes later and did not participate in the rest of practice. Caldwell said Slay hurt his neck while covering Tate, but said he would practice Tuesday afternoon. ... DE Ezekiel Ansah (shoulder) appears to be getting closer for an OK to practice. ... Former Lions Herman Moore, Lomas Brown, Luther Ellis and Dre Bly watched practice. Bly, visiting with the Lions for the first time since they cut him in 2010, said he was scheduled to speak with the team's rookies.
---
Online:
AP NFL website: www.pro32.ap.org and www.twitter.com/AP-NFL
---
Follow Larry Lage on Twitter at www.Twitter.com/larrylage
---
---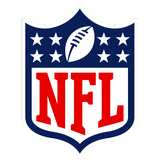 Get more from National Football League
Follow your favorites to get information about games, news and more
---