National Football League
National Football League
Lions, Raiders need better discipline
Published
Dec. 16, 2011 12:00 a.m. ET

Hue Jackson shared a laugh with Oakland Raiders media Friday when ribbed about new magazine photos showing him receiving a manicure and pedicure.
Jackson said getting his nails done is a pregame ritual. Unfortunately for Jackson, another Raiders tradition has continued during his first season as Oakland's head coach: Penalties.
The Raiders enter Sunday's home game against Detroit leading the NFL in both infractions (130) and penalty yards (1,116) by a wide margin. Such sloppiness was magnified in a two-game losing streak that knocked Oakland (7-6) from atop the AFC West. The Raiders committed 21 penalties for 180 yards while getting outscored by a combined 80-30 margin against Green Bay and Miami.
"It is a problem," Jackson told me and co-host Vic Carucci earlier this week on Sirius XM NFL Radio. "I've got to get it fixed. It's embarrassing."
In turn, Jackson has made life tougher on his players during this past week of practice.
"Coach was on our a**," Raiders quarterback Carson Palmer told FOXSports.com after Friday's session. "It was an intense week. We got back to some of the small things that I think got overlooked when we were on a little bit of a (winning) streak. It was back to fundamentals."
The penalty problems against Green Bay were compounded by Palmer's four interceptions. The Packers opened a 31-0 lead — the largest halftime deficit in Oakland's 52-season history — en route to a 46-16 victory.
Palmer, who didn't join the Raiders until a midseason trade with Cincinnati, is being affected by the rash of injuries that have hit Oakland's skill-position players. Palmer was forced to try and build chemistry with reserve wide receivers Louis Murphy and Chaz Schilens after Jacoby Ford and Denarius Moore were injured. Moore will play Sunday; Ford is still out, as is star running back Darren McFadden (foot).
Palmer, though, isn't using talent shuffling as an excuse for self-inflicted mistakes.
"We've been in so many second-and-20s and third-and-15s and things like that," Palmer said. "Penalties and turnovers have been an issue. It goes back to, 'Are your hands and eyes in the right place? Are you putting the ball in the right place?' Those are small, fundamental things.
"It's not that we got overpowered or any of those things. You can't put yourself in those holes, whether it's turning the ball over in the first quarter or two holding (penalties) on consecutive drives or false starts. Those things — especially when you're playing against a good team — are too tough to overcome."
The Lions also have gained unwanted notoriety for penalties. The public face of the problem is defensive tackle Ndamukong Suh, who will return Sunday following a two-game suspension for stomping on a Packers offensive lineman. Detroit ranks third in penalties (105) and fourth in penalty yardage (894). The Lions and Raiders also are tied for the most personal fouls committed with 27 apiece.
The situation is so bad for both teams that Las Vegas oddsmakers are offering a prop bet on which team will tally the most penalty yards, according to R.J. Bell of the Pregame.com gambling web site. Oakland is favored by 9.5 yards.
"The coaches have done everything they can possibly do to stop the penalty thing," Raiders fullback Marcel Reece said. "By nature, we're a fast, physical, relentless team. Those things happen. We've had games when we've had 12 penalties and won and it doesn't get mentioned. But when we lose, it's magnified so much. We always go back and say, 'If we didn't make these penalties, we'd have a chance to make these points or stop these points.'"
Jackson has tried to decrease his team's penalties through methods such as hiring officials for practices and use of a red pointer when analyzing game video. Reece joked that Jackson is constantly "doing his circle thing" when showing the fouls being made.
More dire steps may be next if the Raiders don't start running a tighter ship.
"To lose two games like that, we deserve to have (the coaches) on our a**," Raiders tight end Kevin Boss said. "We played terrible."
No amount of cosmetic work can cover that fact.
---
---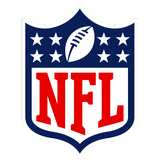 Get more from National Football League
Follow your favorites to get information about games, news and more
---