National Football League
National Football League
Lions could face penalties over arrests
Published
May. 29, 2012 1:00 a.m. ET

The drug- and alcohol-related arrests of two Detroit Lions players this offseason may lead to financial penalties for the franchise itself.
Under NFL rules, any club that has at least two players suspended for violations in the same season under three different policies (performance-enhancing drugs, substances of abuse and personal conduct) must remit a portion of their salary to the league.
Lions defensive tackle Nick Fairley and running back Mikel Leshoure are potentially facing suspensions under the league's substance-abuse policy.
Fairley was arrested early Sunday morning on charges of drunk driving and trying to elude police after being clocked at driving 100 miles per hour in Mobile, Ala. Fairley's arrest came seven weeks after he was arrested for marijuana possession in Mobile.
Leshoure was arrested on marijuana possession charges in February and March.
If both are suspended for repeat violations under the substance-abuse policy, the Lions will be required to submit to the NFL 25 percent of their respective base salaries for each game missed up to $200,000. Neither player would be paid during the suspensions.
Fairley is slated to earn $48,500 each game as part of his $824,500 base salary for 2012. Leshoure will earn $465,000, which translates to roughly $27,350 per game.
Lions head coach Jim Schwartz was asked about the possibility of an NFL fine after his team's Tuesday OTA practice.
"Obviously, we're going to use every tool we have to be able to handle that but the league also has ways that they can address," Schwartz said. "From this standpoint, we've never had an incident we haven't addressed through every means that we can. We don't gloss over any or things like that. The league getting involved is generally things that are under their jurisdiction. I don't know any other way to answer that one."
The collected money would be used by the NFL to support the steroid and drug policies, the Player Care Foundation, and other research and player development programs.
The NFL is expected to rule on the playing status of Leshoure and Fairley later this offseason.
Fairley's arrest was the latest in a series of off-field mishaps for a Lions team that was criticized for lacking on-field discipline during the 2011 season. Reserve offensive lineman Johnny Culbreath paid a fine for marijuana possession following his January arrest. Wide receiver Titus Young — another member of the 2011 draft class that included Fairley, Leshoure and Culbreath — didn't attend the offseason program last week after reportedly punching teammate Louis Delmas.
Young and Fairley both participated Tuesday in Detroit's offseason workout program. Young issued a statement of apology that was posted on the team's website.
"My recent actions have not always been up to the standards the Lions expect or the standards that I expect from myself," said Young, who caught 48 passes for 607 yards and six touchdowns in 2011. "I am truly sorry for those times when I didn't meet those standards. My absence from the practice facility and the OTAs last week was necessary for both myself and the team.
"The time away from the team afforded me the opportunity to reflect and come to the realization that by putting those incidents behind me I will be able to focus on becoming the best teammate and player that I can be."
The Lions are hoping Fairley, Leshoure and Young will play major roles for the team this season. Fairley, the team's 2011 first-round pick, was projected to start alongside 2010 NFL Defensive Rookie of the Year Ndamukong Suh. Fairley's playing time was limited last season because of injuries.
Leshoure, a second-round pick, missed his entire rookie campaign after tearing his Achilles' tendon during the preseason. The Lions are expected to use Leshoure, Jahvid Best and Kevin Smith in a running back-by-committee approach that would augment the team's high-powered passing game led by quarterback Matt Stafford and wide receiver Calvin Johnson.
 
---
---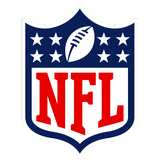 Get more from National Football League
Follow your favorites to get information about games, news and more
---