Lions CB Slay compares meeting Kobe Bryant to making Hall of Fame
Published
Dec. 7, 2015 12:47 p.m. ET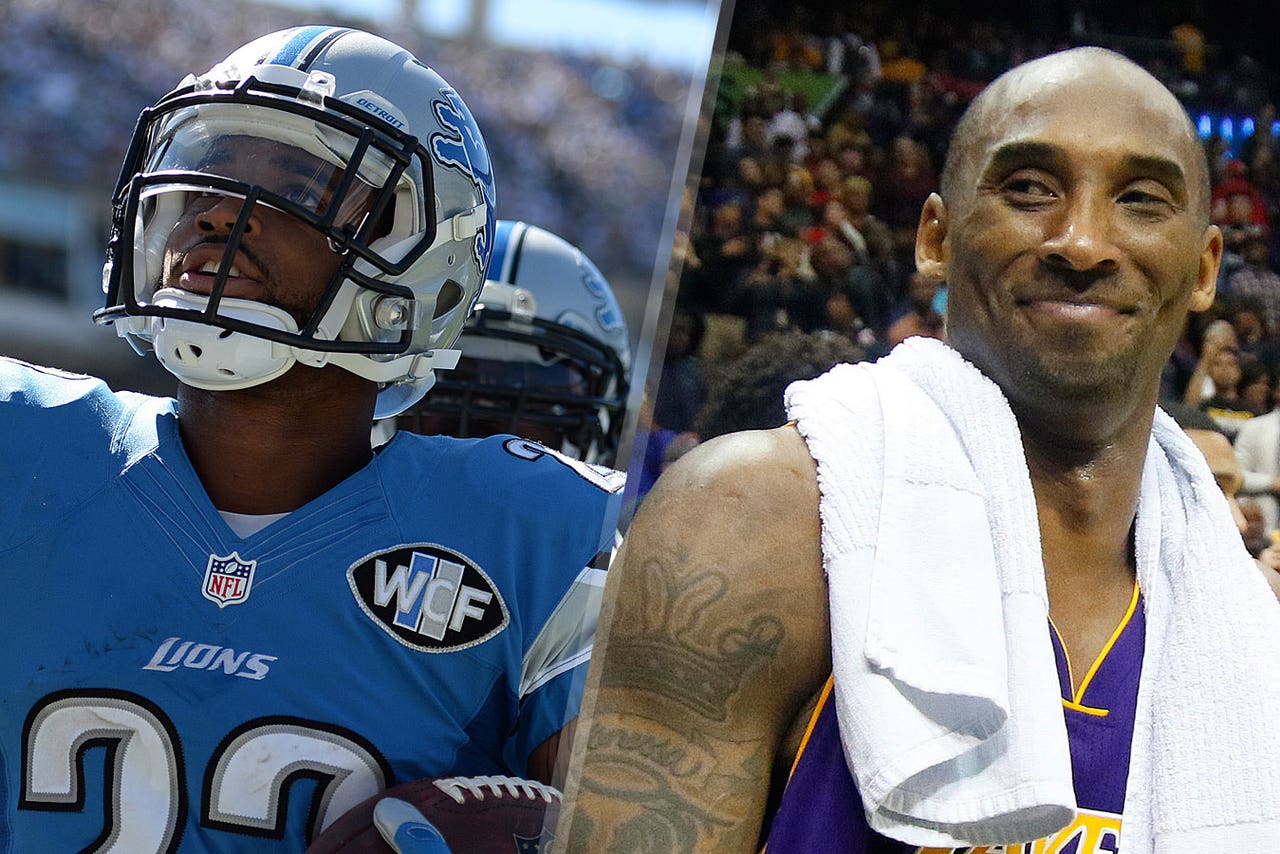 Detroit Lions cornerback Darius Slay got to experience one of his life-long dreams. On Sunday night, with the Los Angeles Lakers in town to play the Pistons, Slay had the opportunity to meet his childhood idol -- NBA All-Star Kobe Bryant.
This was a big moment for Slay. The 24-year-old defensive back compared the excitement of meeting Kobe to that of entering the Pro Football Hall of Fame, according to ESPN's Michael Rothstein:
The Pistons beat the Lakers, 111-91, and Bryant finished 2-for-15 from the field with only five points. Slay must not have minded the 37-year-old baller's unproductive night, since it was probably his last chance to see him play in person.
I just met the guy and it's like, 'Wow.' I'm still looking at him, just taking pictures," Slay said. "Like wow. I really want to hop on the bus and go where they're going at. Like, 'Let's go, Kobe.'

It's a big deal. Big deal, man. Only thing bigger than this is if I'm in the Hall of Fame. If I ever get in the Hall of Fame, that would be big. That's how big this was. This is big. I just met Kobe. It don't get no bigger than that. I wouldn't get this excited about meeting LeBron, but Kobe, I could just scream.
Bryant announced that the 2015-16 NBA season will be his last.
---
---