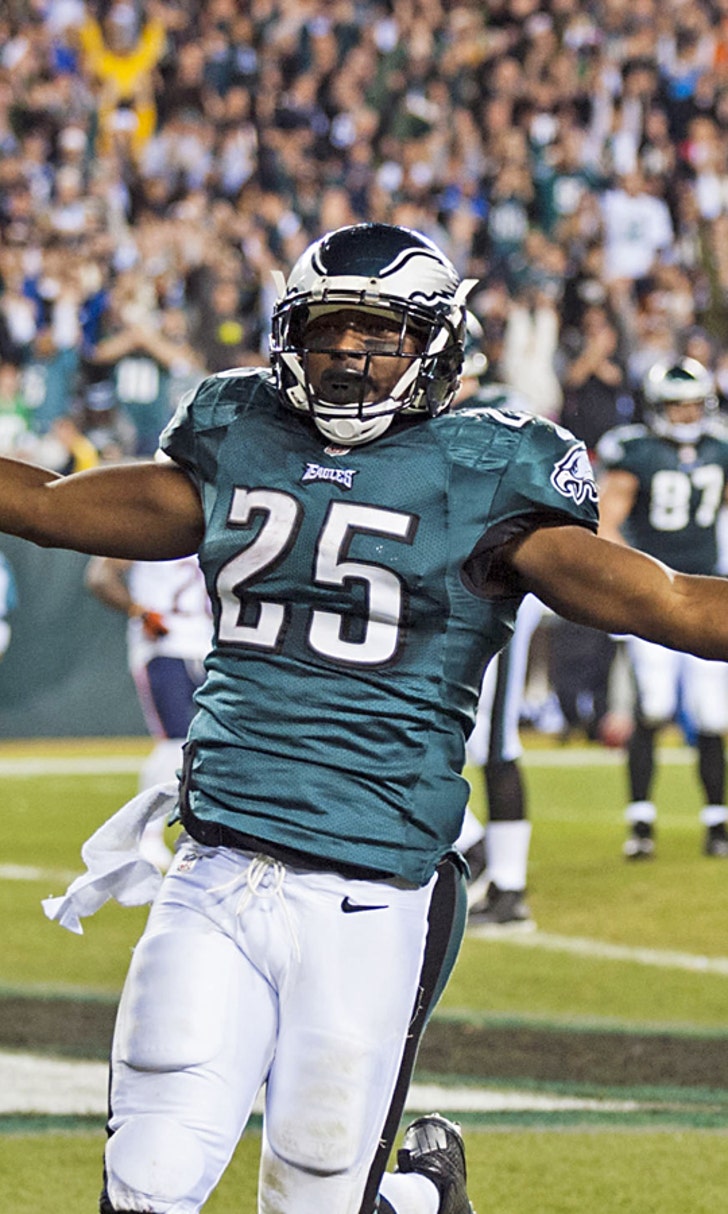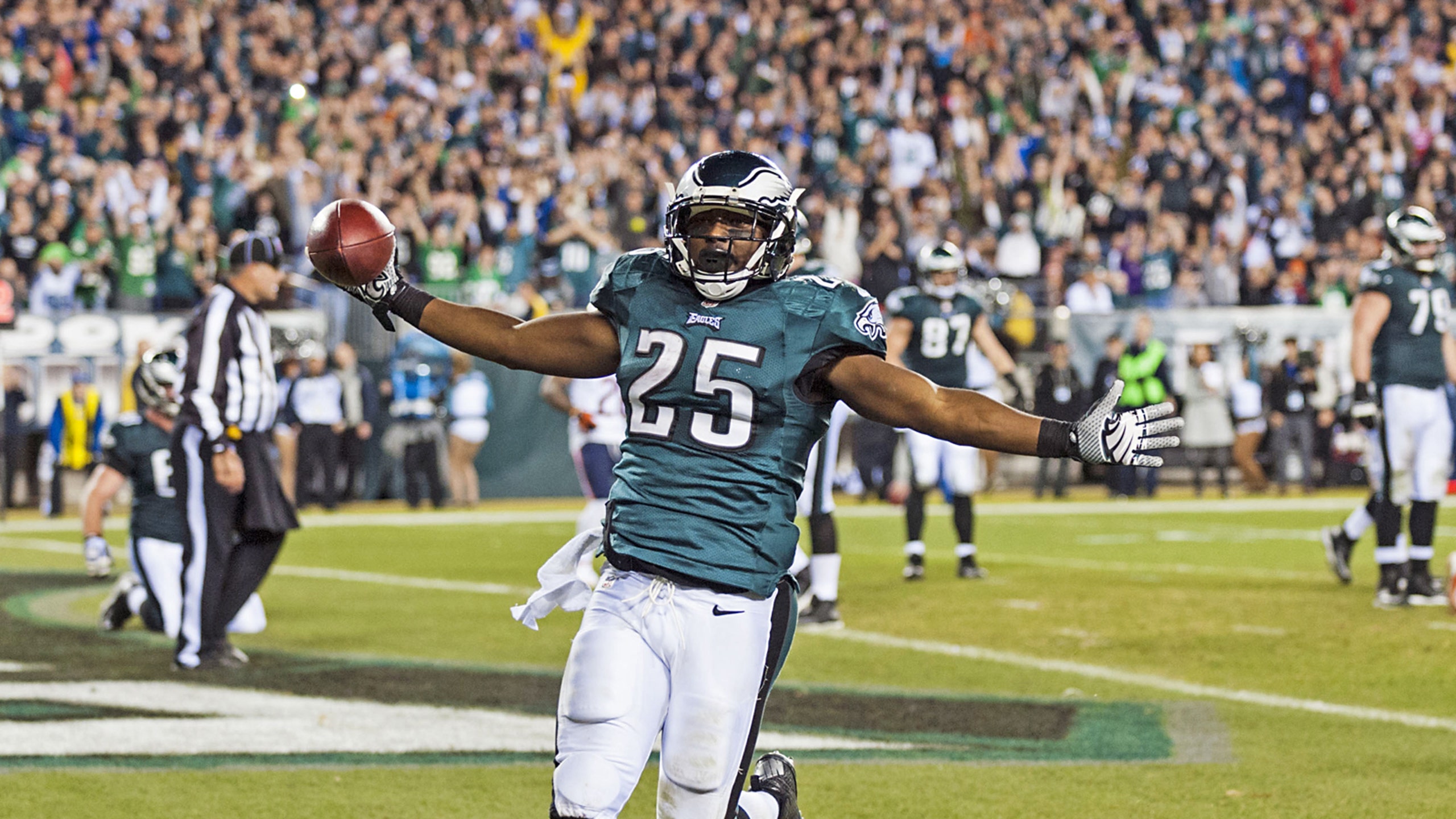 LeSean McCoy: Signing Darren Sproles will keep me fresh
BY Ross Jones • April 4, 2014
VENICE, Calif. — After leading the league in rushing attempts (314) and rushing yards (1,607), Eagles running back LeSean McCoy is spending his offseason focusing on remaining durable to play in all 16 games.
"I want to be more explosive and in better shape," McCoy told FOXSports.com on Thursday. "I want to take over more games in the fourth quarter; whether if it's in the air or on the ground, it's about being productive and effective at all times.
"I do a lot of one-on-one things: one-legged squats, one-legged hops, one-legged jumps. Those kinds of things will help me be more explosive."
McCoy, who was speaking at the Call of Duty: Ghosts Celebrity Grudge Match, also believes the signing of scatback Darren Sproles will benefit him and the entire offense immensely. Sproles was acquired in a trade via the Saints in March and immediately signed to a two-year extension.
"Signing Sproles helps me out as a running back," McCoy said. "I can go in a game even more fresh because I'm getting less carries and less attempts. I had 366 touches (in 2013), which is a lot. I think me having less attempts can help me be more productive and more deadly. Being fresh in the fourth quarter, things that you don't think matter really do make a big difference.
"Now defenses have another guy that they have to prepare for. They have to watch out for so many different things, and it's hard. They only get a week to prepare for us."
While the Eagles added a very diverse playmaker in Sproles, they made a stunning move, releasing Pro Bowl wide receiver DeSean Jackson.
Despite coming off a year in which Jackson played every regular season game and posted career highs, the team reportedly shopped him around and later abruptly cut him. Since then, he has inked a three-year deal with the Redskins.
"I heard the rumors, but I was surprised for sure," McCoy said. "I mean, he's probably one of our biggest playmakers that we had. He can make plays at any given time. He can control the game. He's probably the biggest deep threat in the NFL. To lose a guy like that is definitely tough. He'll definitely be missed. Obviously every move is made for a reason.
"The guys upstairs made the decision for a reason. When you do things like that, you have backup plans in your mind. You don't let one of the top wide receivers go and then not have anything to back it up. I'm sure coach (Chip) Kelly and (general manager) Howie (Roseman), they'll be able to take care of it."
After Kelly's rookie season as a head coach in the league, players are living by his philosophies, even in the offseason.  The Eagles sneaked up on plenty of teams last season. They ended up winning the NFC East and made a playoff appearance. The team, according to McCoy, is all in on Kelly.
"He really lets you be yourself," McCoy said. "The biggest thing I like about him is he's always trying to find ways to make us better, whether it's recovery, the training loads. He'll do whatever it takes to make the athlete better. That's what I love about him. He's always trying to make us better."
---
---